Description
ADAM KURTZ LIST ***DRAIS NIGHTCLUB*** FABOLOUS 9/17
**Doors open @ 10pm
**Ladies only FREE until 1AM
**Equal ratio guys REDUCED until 1AM
**Dress code: NO HATS, NO SNEAKERS, OR FLIP FLOPS, NO MEN'S BOOTS OR SHORTS, NO BAGGY CLOTHING*********DRESS TO IMPRESS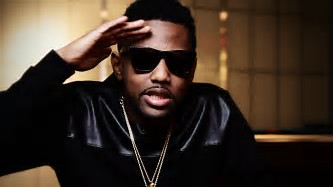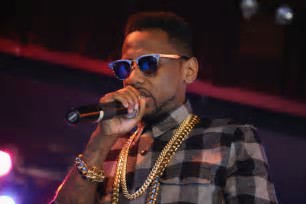 John David Jackson (born November 18, 1977), better known by his stage name Fabolous, is an American rapper and hip hop recording artist from Brooklyn, New York City. Jackson's career began when he was a senior in high school and ended up rapping live on American record producer and music executive DJ Clue's radio show, then on Hot 97. Jackson was subsequently signed by DJ Clue to his label Desert Storm, and later secured a distribution deal with Elektra Records. Fabolous' first release, Ghetto Fabolous (2001), spawned the hit singles "Can't Deny It" and "Young'n (Holla Back)", which led Jackson to prominence. His second release was 2003's Street Dreams, which was supported by two Top 10 singles "Can't Let You Go" and "Into You".
Including the aforementioned songs, Jackson has released a string of hit singles, such as "Trade It All, Pt. 2", "Breathe", "Make Me Better", "Baby Don't Go", "Throw It in the Bag" and "You Be Killin' Em". He is also known for appearing on several R&B singles, including "Superwoman Pt. II" by Lil' Mo, "Dip It Low" by Christina Milian, "Shawty Is a 10" by The-Dream, "Addiction" by Ryan Leslie, "I Can't Hear the Music" by Brutha, "She Got Her Own" by Jamie Foxx, "Say Aah" by Trey Songz, and much more.
In 2004, Jackson signed to Atlantic Records, after leaving Elektra, where he released Real Talk, his first and only album under Atlantic. In 2006, Jackson was let out of his contract with Atlantic and officially signed with Def Jam Recordings. Also in 2006, Jackson founded his own record label, Street Family Records. In 2007, he released From Nothin' to Somethin', under Def Jam. In 2009, he would go on to release his fifth album, Loso's Way. Throughout the years Jackson has released several mixtapes, including several installments of his highly acclaimed There Is No Competition series and The S.O.U.L. Tape series, respectively. He released his sixth album, The Young OG Project, in 2014.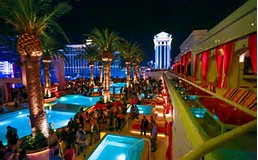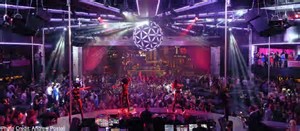 If you're not in the club scene, or your only interaction with the club scene is turning up for the music, you might not know the name Victor Drai. That's ok. He put his name all over something you're sure to remember -- Drai's Nightclub. It's the place in Vegas for club patrons who know the difference between upscale and just scaled up.
An elevator ride above the Cromwell, a sensual boutique hotels on the Las Vegas Strip, Drai's Nightclub continues the Cromwell's attitude of specifically-chic ambiance catering to a crowd of clever and well-off waifs. The clientele can tell that the Strip is changing and they know how small batches of craft work offer greater taste. So coming to Drai's means accepting that the club is as much a place for art as getting wasted.
They offer the usual decadence you'd expect like private jet charters and bottle service packages including ridiculously expensive champagne. But even for the average club goer the space is filled with the party favors, drinks and a giant disco ball you need to create a priceless night. And that's just inside.
When the night is warm, which is a lot of time in Vegas, the pool area is open with a view of the Strip, Caesar's Palace and Bellagio across the street, and the occasional burst of fireworks set off by someone who probably paid more for that honor than we make in a month of writing about it.
In many ways, Drai's Nightclub is like its competitors and it's cohorts -- Drai's Afterhours and Drai's Beach Club -- but thanks to the efforts of renowned creator Victor Drai and the smaller but special styling of the Cromwell, Drai's Nightclub has carved out a star-shaped space in a city almost bursting with supernovas. And with the mega performers who have hit the stage, like Iggy Azalea, the Weekend and more, Drai's Nightclub is a venue that brings the show to the party and thanks you for attendance.
If you want a true nightclub experience that still speaks to the boutique mentality of the too-cool-for-everything millennium, try Drai's Nightclub. Then go to Drai's Afterhours. The contrast makes them both cooler.
FAQs
Are there ID or minimum age requirements to enter the event?
This event is 21+ up
Government Issued ID will be required to enter
What can I bring into the event?
DRESS CODE: NO HATS, NO SNEAKERS, NO ATHLETIC WEAR, NO FLIP FLOPS, DRESS TO IMPRESS, DRESS UPSCALE, NO MENS'S BOOTS OR SHORTS, NO BAGGY CLOTHING
How can I contact the organizer with any questions?
TEXT (347) 986-7664 for VIP DETAILS