Drais Beach Club - HOTTEST Vegas Rooftop Pool Party! - 9/7
Sales Have Ended
Registrations are closed
Details will be emailed the week of the event. Text (347) 753 - 6732 if you need help
Sales Have Ended
Registrations are closed
Details will be emailed the week of the event. Text (347) 753 - 6732 if you need help
Description
Drais Beach Club - HOTTEST Vegas Rooftop Pool Party!
DANNY LUSH's GUEST LIST
Guest List details will be sent out the week of the event. If you did not receive guest list details, text me at (347) 753 - 6732 and I'll help out!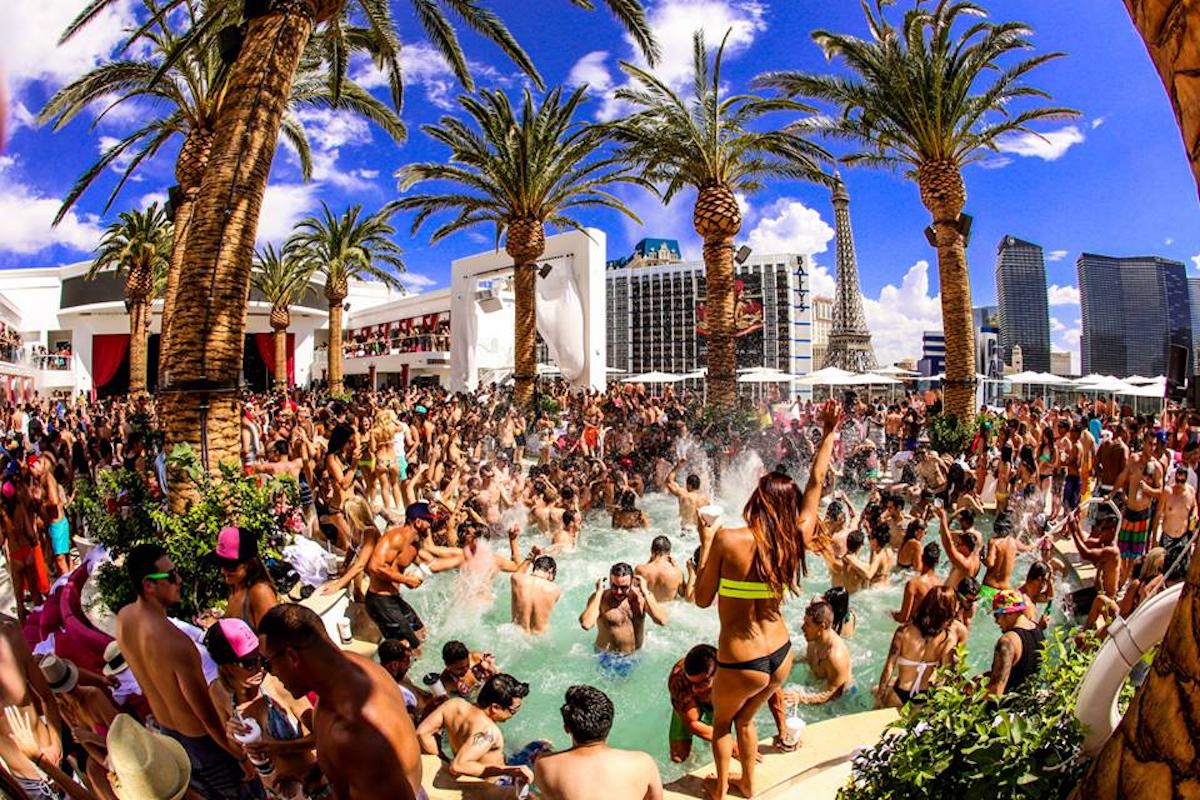 BEACH CLUB PARTY TIPS
Don't forget your sunscreen! Avoid getting burnt from the sun by applying it before entering the venue, and then as needed throughout the day so you can look and feel your best all day!
Bring a hat and sunglasses to stay protected from the sun. Forgot your hat? No problem, we got you covered! Drai's has a great selection of stylish hats (and apparel) on sale in the venue.
Hydrate, hydrate, hydrate! If you partied hard the night before at Drai's Nightclub and you're planning on enjoying some refreshments the rest of the day, it's important to keep your body hydrated. Water and other beverages will be sold all day, helping you keep going throughout the weekend without problems!
Just as important as hydrating, it's best to be properly nourished so you can be energized for the big weekend. Drai's Beachclub offers a full-service gourmet kitchen where guests can grab a bite by the poolside, VIP cabana or shaded patio at Drai's Café! Specialty items include fresh shrimp ceviche, internationally-inspired hot dogs, artisan flatbreads, the world-famous Drai's Slider, and much more to satisfy any appetite.
When you decide to go for a swim, make sure your belongings are in a safe, trusted area you can keep an eye on. Drai's Beachclub also provides lockers as needed, please ask one of our many friendly staff for details.
If you and your group are not getting a cabana, table or daybed, we recommend arriving earlier in the day to grab a spot by the poolside. The dayclubs are sure to fill up quickly, so this is something you and your group should keep in mind.
Keep your shoes/sandals on at all times when you are not in the pool, as the pavement will get hot during the Vegas summer. Also

, try not to leave your shoes/sandals in the sun when out for a swim — putting them in shade like under a chair, table or towel will prevent your feet from burning when putting them back on. Let's keep your feet in the best shape so you can keep on dancing!
VIP DAYBEDS, CABANAS and MORE
Mezzanine Daybeds - Starting at $600 plus tax plus gratuity for up to 4 people
Daybeds - Starting at $600 plus tax plus gratuity for up to 6 people
Pool Deck Booth - Starting at $2,000 plus tax plus gratuity for up to 12 people
Cabanas - Starting at $2,500 plus tax plus gratuity for up to 15 people
You'll be able to spend your table minimums by choosing alcohol and food from our Menu. Mixers are included, security for your area as well as express admission into the venue are also included in your VIP Reservation.
Text (323) 886 - 2525 for all VIP Table reservations!
DRESS CODE
At Drai's Beachclub, fashionable day club attire is required as the dress code will be strictly enforced. However, some fashion pieces will be prohibited from the club.
Athletic gear and apparel
Pants
Torn or cutoff clothing
Speedo style briefs
Sneakers
Athletic shoes
Work wear
Jordan shoes/apparel
Ribbed white tank
Branded hats
Jerseys
Baggy clothing
chains
Offensive prints on clothing
Persons not dressed for bathing will not be allowed in the pool or spa. Clothing which can be considered vulgar or otherwise likely to cause a disturbance is not permitted. Management reserves the right to refuse service to anyone unwilling to comply with our dress code. Those unwilling to comply may be asked to depart the property.
PROHIBITED ITEMS AT DRAI'S BEACHCLUB
Leave all non-essential items in your hotel room/at home. When going to the dayclub, please plan ahead and do not carry any of these items.
Weapons,
Controlled substances
Eye drops
Gum
Outside food or beverages
Liquids
Vitamins
Supplements
Over-the-counter medications
Prescription medications without valid prescription
Cameras
Laptops
GoPros
Smart glasses
Wearable technology
Selfie sticks
Vaporizers ('vapes') and/or e-cigs
Any devices found in use will be confiscated and disposed of by management without compensation. Guests noticeably intoxicated or under the influence of a controlled substance will be denied entry and will not be eligible to receive a refund. All persons, bags and personal items are subject to search. We have a zero-tolerance policy.