Dragonfly Painting Party w/a Purpose- To Honor a Loved One Who Has Passed O...
Description
This symbolic painting will honor a loved one who has passed on, for you, a friend, or family member. This is not your ordinary painting party! Designs are original, symbolic and will be explored while painting. Plus we start with a simple ice breaker, "The Red Thread Ceremony" that helps make a fun and memorable event.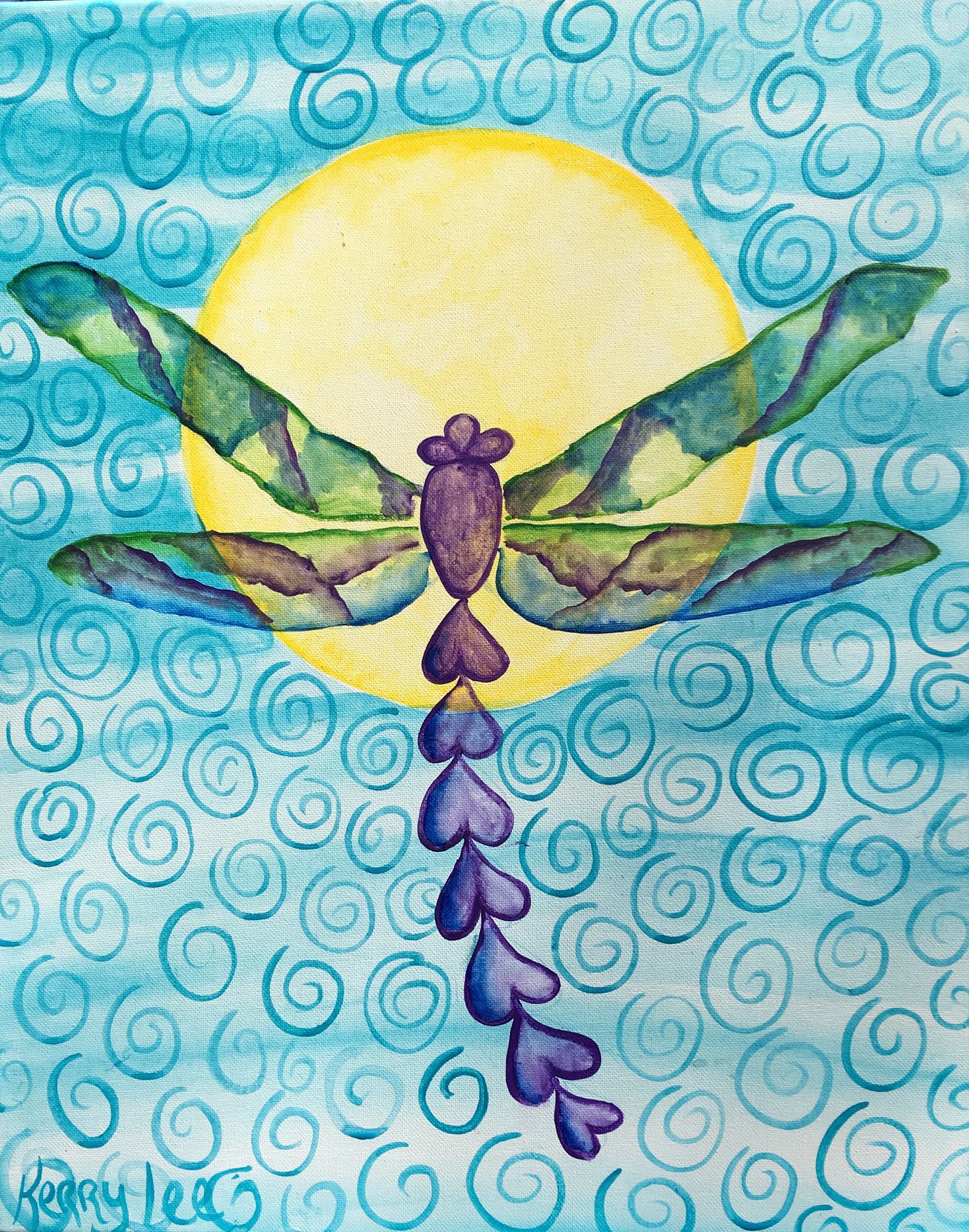 Step-by-step instructions for beginners with tips to make it easy and freedom to create, embelish and add your style for the experienced painter.
Join in and bring a friend for a fun evening of social painting at the beautiful and one of a kind Palace of the Soul where Certified Intentional Creativty Teacher and GOLDEN Paint Artist Educator Kerry Lee is the guest artist for the month of May. Check Evebntbrite profile for additional events.
Door open at 6pm. We'll start at 6:30pm. Please allow timei for street parking. .
No experience needed! Step by step instructions provided.
Canvas, paint & supplied provided. Bring an old shirt to cover your clothes, and BYOB the beverage of your choice. Light snacks will be provided.

$50. Early bird pricing $45 with registration by May 1. Please note $5 will be refunded at the event. Limited seats. Must register in advance to hold your seat.
Refunds up to seven days in advance. Seats are transferrable. Gift certificates are also available on Kerry Lee's website,
www.KerryLeeArt.com/Shop
"I actually painted a picture that looked good!"
"Amazing skill you have Kerry Lee. Your joy and easy style of teaching made it so easy for me to express myself!"
"It was fun! I appreciated your patience and guidance since I didn't think I was artistic!!"
Thank you Kerry Lee for guiding me to create this painting. I never would have thought I would end up with something so cool!''