Description
Scott Miller CEO of Dragon Innovation – From funding to mass manufacturing.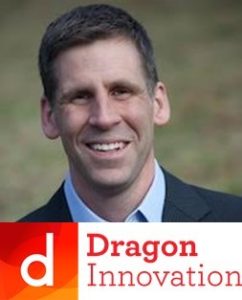 In this online webinar event Scott will be sharing with us what it takes to launch a product from prototype to mass production, discuss key manufacturing trends such as 3D printing and more. This is a unique chance to get in front of a manufacturing, engineering expert!
Scott's is founder and CEO of Dragon Innovation a company. Dragon is a unique, most modern start-up partner that provides a clear path from prototype through production with unmatched manufacturing expertise and trusted connections. Dragon's has helped many start-ups successfully manufacture their products: including Jibo, Petnet, Arccos, Zuli, MakerBot, Coolest, Pebble, LIFX, FormLabs and over 100 additional companies paving the road for how new technology gets made. Dragon Innovation has been featured many times in the news for their novel business model in Techcrunch, Forbes, Venturebeat, Xconomy, Betaboston and has integrated teams in Boston, San Francisco and China!
Wednesday July 20th (7pm EST) Tickets available soon (Send us an email from the contact page to stay informed)