About this Event
Stud
EVERY FRIDAY
399 9th Street –enter on Harrison Street
6:30 entry
7pm – 8pm Show
VIP (stage side) $25
Cocktail Tables $20
General $15
Celebration Ticket (birthday, anniversary, divorce, etc) $30
Online sales stop at 12pm Sept 13.
Tickets available at the door first come first served.
Any questions about reservations email: dragalivestud@gmail.com
Every Friday we DRAG ALIVE- a variety show for everyone. We welcome those visiting our gorgeous city, those who have never been to a Drag Show before and promise that this will entertain even the most experienced of drag fans.
1 hour of Entertainment featuring SF's Finest: Gittery Queens, fabulous Freaks and larger than life entertainers. The best show at at the fanciest dive you ever been to.
Since the Stud opened in 1966 it has had a reputation as a place where everyone is welcome- so join us at a show where everyone is welcome.
And if you just want to happy hour about it join us in our front room for drinks and friendship- no cover.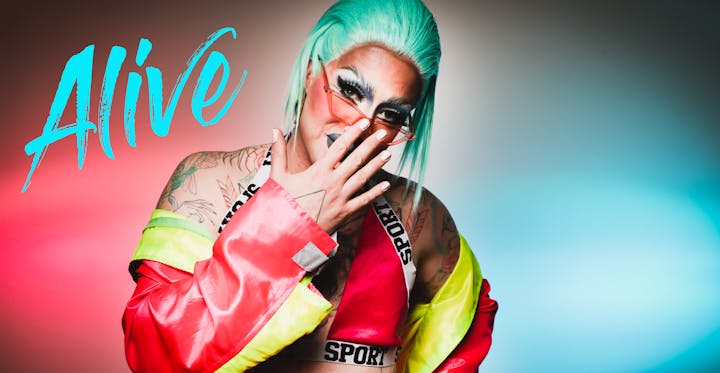 Featuring:
The Clown:
Your emcee Kochina Rude has been known to push buttons, her own and other people's. She's a button pusher. A rioter. And a riot.
The Hips:
He's got some Elvis in his pelvis. Spread this sauce all over your dinnner rolls becuase he's coming in hot and his moves will warm your heart and lap. His smooth moves slides him into your DM's, yeah, that's what that feeling is.
The Tease:
Clara Bodacious has the face of an angel and the moves of the devil. Pay close attention because in just mere moments her clothes are gone and with them your inhibitions. She seduces she cajoles and she is her own damn spotlight.
The 'Tweener:
Mary Boy is the andro glam drag star of New Orleans. Always fab, always freaky. Not quite a king, not quite a queen, but everything in between.
The Monster:
The paint- What a monster! A goregeous tall, cinched, bewigged, belashed, jeweled, pinched, plucked, sweet, painted Monster. But don't be scared. Scrub out your little hearts and get ready to fall in love with this tall drink of poison- she'll love you till death do you part.
With your door host Hollywood Texas
FAQs
If your questions aren't answered below please email us at DragAliveStud@gmail.com
Are there ID or minimum age requirements to enter the event?
Drag Alive is hosted at the Stud- a bar. So all our attendees must be 21 years and up and be able to provide identification.
Does the Stud serve food?
The Stud does not serve food but you are welcome to bring snacks with you!
Can I bring a birthday cake for my friend?
Yes please! We welcome all kinds of celebrations and parties! Send us a message in advance and we will make arrangements. You must purchase the Celebration Ticket!