Description
We've represented our teams and battle hard for the entire year. Now we come together as a league to show of our skills, strut what we got and combat in 4 evenly matched teams. All players will join individually and enter their name into the draft. This has always been our most competitive league and one of the most fun ways to mix up the competition. We ask for 4 people to volunteer and serve as captains.
Night: Tuesday
Start Time: 8:00pm
Season Starts: November 6th
Season Ends: November 27th
Season Length: 4 weeks
On the Field: 5 men and 5 women
Team Size: Minimum of 6 men and 6 women
League Capactiy: 56 players
The uniform piece will be the pom-pom winter hats
Pre-Season Draft Party to be held at the Black Sheep.
Spots are given to the first 28 men and 28 women to register.
**Please note! There is no guarantee the Parks Department will allow us to play into December. If we get rained out we may have to cut the season short or make some executive decisons**
See a night in the life of LI-Kick on YouTube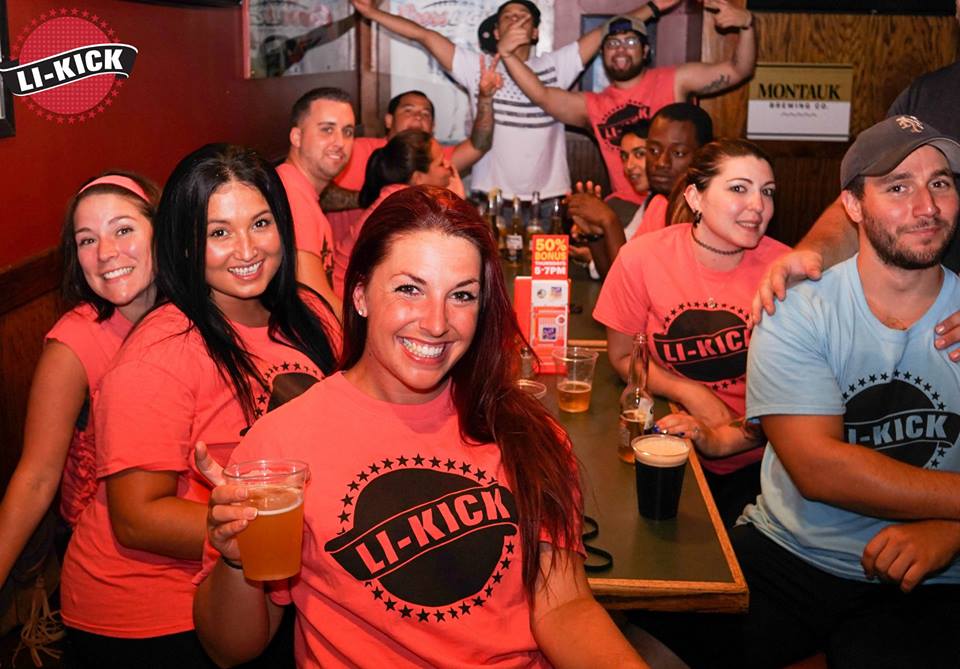 ABOUT LI-KICK: LI-Kick is Long Island's premier provider of co-ed adult social sports. Our mission is to provide a fun and social experience for adults on Long Island. We pride ourselves on offering strong recreational and competitive platforms for players to strengthen friendships & meet new people, all while playing a really fun game. Since 2013 over 5,000 people have played in an LI-Kick league.