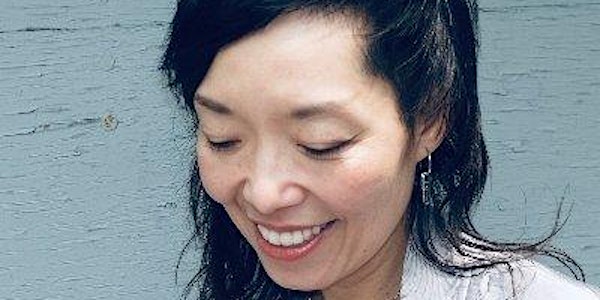 Dr. Yuriko Furuhata: Manufacturing Artificial Weather (full title below)
Dr. Yuriko Furuhata will speak about her work on environmental technologies and transpacific experiments in atmospheric control. Q+A follows
About this event
This event will be virtual with professional live captions.
You need to sign up on eventbrite-- this is especially important if the event happens in a virtual context so that you can get the zoom link (we do this to prevent zoombombing)-- if the event is in-person we will have to limit the number of attendees depending on COVID-19 protocols.
Dr. Yuriko Furuhata will speak about her work on environmental technologies and transpacific experiments in atmospheric control. This talk will be followed by a Q and A period. The talk is entitled "Manufacturing Artificial Weather: From Cold War Futurology to Smart Air-Conditioning."
Dr. Yuriko Furuhata is associate professor and William Dawson Scholar of Cinema and Media History in the Department of East Asian Studies, an associate member of the Department of Art History and Communication Studies, and a core faculty member of the World Cinemas Program at McGill University in Montréal, Canada. She is the author of Cinema of Actuality: Japanese Avant-Garde Filmmaking in the Season of Image Politics (Duke University Press, 2013), which won the Best First Book Award from the Society of Cinema and Media Studies. She has published articles in journals such as Media+Environment and Grey Room and edited volumes, such as Screen Genealogies, Media Theory in Japan and Animating Film Theory.
Her second book, titled Climatic Media: Transpacific Experiments in Atmospheric Control (Duke University Press, 2022) traces the geopolitical, technological and institutional connections between Japan and the United States that led to the development of artificial fog, weather control, cybernetic architecture, and networked computing in the mid-20th century.
This event is part of the 3rd Season of the Feminist and Accessible Publishing and Communications Technologies Speaker and Workshop Series (https://www.feministandaccessiblepublishingandtechnology.com), organized by Dr. Alex Ketchum.
Season 3 of our series was made possible thanks to our sponsors: SSHRC (and the Initiative for Digital Citizen Research), the Institute for Gender, Sexuality, and Feminist Studies (IGSF), the DIGS Lab, Milieux, Initiative for Indigenous Futures, MILA, and the McGill Writing Centre.
There is no fee required to attend this event. We will provide captions in english. This event will be recorded and made available on our website after the event: https://www.feministandaccessiblepublishingandtechnology.com/p/videos.html