Description
SCHEDULE
Friday, August 18, 2017
8:00 AM - REGISTRATION
8:30 AM-12:00 PM - DR. TODD SNYDER
12:00 PM – 12:45 PM - GUEST SPEAKER, MR. STEVE DOWN
12:45 PM – 1:30 PM - LUNCH PROVIDED
1:30 PM-5:00 PM - DR. TODD SNYDER
7 CE CREDITS
Materials,Restorative Dentistry, Esthetics/Cosmetic Dentistry / AGD-017, 250, 780
---
COURSE DESCRIPTION
"Smart Practices for Your Practice"
DR. TODD SNYDER
The individual practice of dentistry is in transition now more than ever. Delivering exceptional care requires our entire team to share the same philosophy and commitment to individual dental care, procedures, and techniques, obtaining more new patients and improving one's revenue. This program discusses modern procedures, materials and technologies that help navigate these changing times so that you can offer better dentistry and increase your treatment opportunities. Modern diagnostic devices and materials to restore teeth with minimal to no intervention along with current concepts in composites and adhesives will be presented. Cosmetic elective procedures will be discussed and how to be more efficient in all aspects of indirect crown and veneer cases. Many different technologies and tools will be presented so that in addition to being able to provide better dental treatment you and the entire staff can be more successful at all aspects of running a dental practice.
Topics to Include:
New diagnostic devices
The latest in direct and indirect restorative materials and techniques
Evaluating and implementing modern dental technology
Elective dental procedures that people are willing to purchase
Occlusion and cosmetic procedures
Implementing modern business technology and software tools
Increase traffic and revenue using the internet
---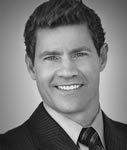 Dr. Todd Snyder
Dr. Todd C. Snyder received his doctorate in dental surgery at the UCLA School of Dentistry. Furthermore, he has trained at the F.A.C.E. Institute for complex gnathological (functional) and temporomandibular joint disorders (TMD). Dr. Snyder is an Accredited Member of the American Academy of Cosmetic Dentistry. Dr. Snyder has been on the faculty at U.C.L.A. and is currently on the faculty at Esthetic Professionals. Dr. Snyder is also a member of the Catapult Elite Group, which is made up of international speakers and key opinion leaders. Dr. Snyder lectures both nationally and internationally on numerous aspects of dental materials, techniques, equipment, marketing & business. He is a consultant for numerous dental manufacturing companies. Dr. Snyder has also authored numerous articles in dental publications worldwide. With his passion for aesthetic dentistry, Dr. Snyder helped create and co-direct the first (in the nation) two-year graduate program in Aesthetic and Cosmetic Restorative Dentistry at the U.C.L.A. School of Dentistry. In his spare time, Dr. Snyder is a professional race car driver, an avid surfer, snowboarder, mountain biker, and entrepreneur. He owns two software companies in addition to various other businesses.
---
GUEST SPEAKER-Mr. Steve Down
As America's Wealth Coach, Steve is the Founder of Financially Fit, an organization committed to helping families and individuals create wealth from any starting point. He is the author of Financially Fit for Life, which is the financial education program of choice for thousands across North America. His most recent books are Idea Economy and Wealth Bound.
Steve will share the benefits of private equity as a primary wealth creation tool for dentists.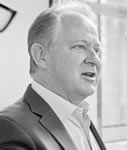 Mr. Steve Down
Salt Lake, UT
Steve Down, an Innovative Entrepreneur and, Successful Business Owner, is passionate about creating companies and providing jobs. He is the founder of many flourishing companies including CE Karma, Financially Fit, Even Stevens, The Falls Event Center, Storm Maker Media, and, Blue Hat Ventures.
You may learn more about The Steve Down Companies at www.stevedown.com
---

Approved PACE Program Provider. FAGD/MAGD Credit. Approval does not imply acceptance by a state or provincial board of dentistry or AGD endorsement. 1/1/2017 to 12/31/2018. Provider ID 217950
This activity has been planned and implemented in accordance with the standards of the Academy of General Dentistry Program Approval for Continuing Education (PACE) through the joint program provider approval of Knowledge Factory, LLC and CE Karma. Knowledge Factory, LLC is approved for awarding FAGD/MAGD credit. AGD ID# 217950
Cancellation Policy: You may cancel your registration up to 24 hours before the start of the event for a full refund.