Description

Join us for an Extraordinary Presentation!
This presentation by Psychologist, educator, researcher and best-selling author Dr. Stephanie Brown will present her latest work on our cultural addiction to SPEED and offer suggestions for maintaining a recovery focus, setting limits, and slowing down.
What is this societal addiction and what is the impact for treatment and recovery? Society has lost control. From the need to be constantly connected and the changing definition of "work hours," to a demand for instant gratification and the worship of impulse, we are being harmed by our non-stop pursuit of progress and success and our denial of human limits. Society is addicted to fast and faster; society is addicted to SPEED.
Addiction and Mental Health professionals of every discipline and specialty should attend this workshop because many of the problems clinicians see today are linked to, and/or caused by, the chronic fast pace of life that has become an addiction for individuals and society. It is essential for clinicians to recognize that stress disorders of all kinds, anxiety and depression, and addictions to alcohol and all other drugs may today be the consequence of living in an out-of-control, fast society.
---
Workshop Schedule:
8:15am-8:45am: Check-In and Register for CEUs (if applicable)
8:45am-9:00am: Welcome and Introductions
9:00am-10:30am: Part 1: Theory and Q&A
10:45am-11:45am: Part 2: Application to Treatment and Q&A
11:45am-12:00pm: Closing
Learning Objectives:
After completing this workshop participants will successfully be able to:
Describe the out of control, addicted culture of SPEED
Describe the out of control, addicted family and the process of recovery
Describe the immature, developmental arrest that characterizes the addicted person, the family and the culture
Outline the guidelines for diagnosis and treatment of SPEED addiction
Apply family recovery knowledge and principles to the addicted culture.
Apply knowledge of children and adult children of alcoholics to families addicted to SPEED
---
About the presenter:
DR. STEPHANIE BROWN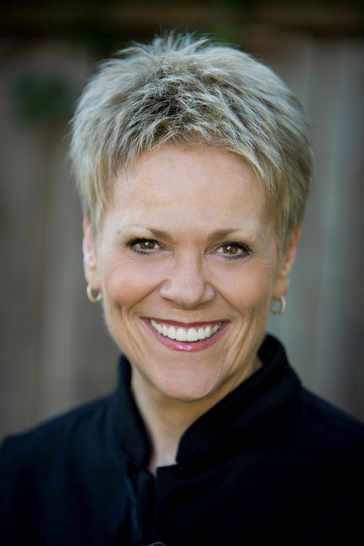 Dr. Brown is a clinician, teacher, author, researcher and consultant in the field of addiction. She founded the Alcohol Clinic at Stanford University Medical Center in 1977 and served as its director for eight years, developing the dynamic model of alcoholism recovery and its application to the long-term treatment of all members of an alcoholic family. Dr. Brown served on the California State Alcoholism Advisory Board and was a founding member of the National Association for Children of Alcoholics (NACOA.)
Dr. Brown was a Research Associate at the Mental Research Institute (MRI) in Palo Alto, where she co-directed The Family Recovery Research Project. She was a consultant on family recovery with the Mayflower Treatment Center in Marin County and Consulting Director of the Addictions Institute at the California School of Professional Psychology at Alliant International University.
Honors include the Bronze Key Award (1983) and the Humanitarian Award (1984) from the National Council on Alcoholism and the Community Service Award from the California Society for the Treatment of Alcoholism and other Drug Dependencies in 1986. In 1991 she received an Academic Specialist Award from the U.S.I.A. to teach in Poland. More recently, she received the Norman Zinberg Memorial Award from Harvard University (2000), the Clark Vincent Award from the California Association of Marriage and Family Therapists (2001), and the Janet Geringer Woititz award from Health Communications, Inc. (2005).
Dr. Brown is the author of : Treating the Alcoholic: A Developmental Model of Recovery (Wiley, 1985), Treating Adult Children of Alcoholics: A Developmental Perspective (Wiley, 1988), Adult Children of Alcoholics in Treatment (co-author, Health Communications, 1989) and Safe Passage: Recovery for Adult Children of Alcoholics (Wiley, 1992.) She is the Editor of Treating Alcoholism (Jossey-Bass, 1995), and co-author of The Alcoholic Family in Recovery: A Developmental Model (Guilford, 1999), and The Family Recovery Guide (New Harbinger, 2000.) She is co-editor of The Handbook of Addiction Treatment for Women (Jossey-Bass, 2002.) A Place Called Self: Women, Sobriety and Radical Transformation was published by Hazelden, in 2004, with a companion workbook following in the fall, 2006. She has also completed two training videos (Jaylen Productions, 1997,) and a video, Stages of Family Recovery, with Hazelden in 2005.
A licensed psychologist with over 35 years of clinical experience, Stephanie is an internationally recognized expert on the trauma and treatment of alcoholics, all addicts, and their families, and is especially well known for her pioneering work in the theory and treatment of adult children of alcoholics. Professionally, she is also known for her theoretical and applied integration of mental health and addiction theories and practice and her focus on the stages of a developmental process of recovery.
She lectures widely, maintains a private practice, and directs The Addictions Institute, an outpatient clinic, in Menlo Park, California. Her latest book, SPEED: Facing Our Addiction to Fast and Faster and Overcoming Our Fear of Slowing Down, was published by Berkley Books, an imprint of Penguin, in January, 2014.
---
CEU Event Details: 3 CEU Credits Available
This course is recommended for health care professionals, especially psychologists, counselors, social workers, and addiction professionals who seek knowledge about becoming a recovery coach. It is appropriate for an introductory level of participants' knowledge
Continuing Education Sponsor: CE Learning Systems, LLC
American Psychological Association - Northbound Treatment Services' Continuing Education Co-Sponsor, CE Learning Systems, LLC is approved by American Psychological Association to sponsor continuing education for psychologists. CE Learning Systems maintains responsibility for this program and its content.
Association of Social Work Boards - CE Learning Systems (Provider #1020) is approved as a provider for social work continuing education by the Association of State Social Work Boards (ASWB) www.aswb.org through the Approved Continuing Education ACE program. CE Learning Systems LLC maintains responsibility for the program. ASWB Approval Period: 02/23/2016 - 02/23/2019. Social workers should contact their regulatory board to determine course approval. Social workers participating in this course will receive up to 1.5 continuing education clock hours.
California Association for Alcohol/Drug Educators - Northbound Treatment Services' continuing education co-sponsor, CE Learning Systems has been approved to offer Continuing Education credit for Certified Addictinos Treatment Counselors (CATC) and Certified Clinical Supervisors (CCS) in accordance with the California Association for Alcohol/Drug Educators. (Provider # CP40 957 H 0217)
American Academy of Health Care Providers in the Addiction Disorders - Northbound Treatment Services' continuing education co-sponsor, CE Learning Systems has been approved to offer Continuing Education credit for Certified Addiction Specialists (CAS) in accordance with the American Academy of Health Care Providers in the Addictive Disorders. Approval No. 15-1460.
California Consortium of Addiction Programs and Professionals - Northbound Treatment Services has been approved as a continuing education provider by The California Foundation of Advancement of Addiction Professionals (CFAAP/CCAPP). Provider # 1N-12-166-0816

CE Certificate Information
A continuing education certificate for the event you attended at Northbound will be obtained using the website, CE-GO. Approximately one week after the event, you will receive an email containing a link to CE-GO. (This link will be sent to the email account you used to register for the event).
Upon accessing the CE-GO website, you will be able to:
Complete evaluation forms for the event (Mandatory to receive credit for each session)
Download your continuing education certificate in a PDF format