Description
Tired of bowls of fruit and lifeless life drawing classes?
Fancy a scribble but not sure where to start?
Suffering creative inertia and looking to stoke your lost muse?
The world's premier alternative drawing movement. Whether you're an artstar or a scribbling newbie, Dr. Sketchys is the perfect place to get your fill of drawing fun. Bringing together students, amateurs and professionals into one space to socialize and create together!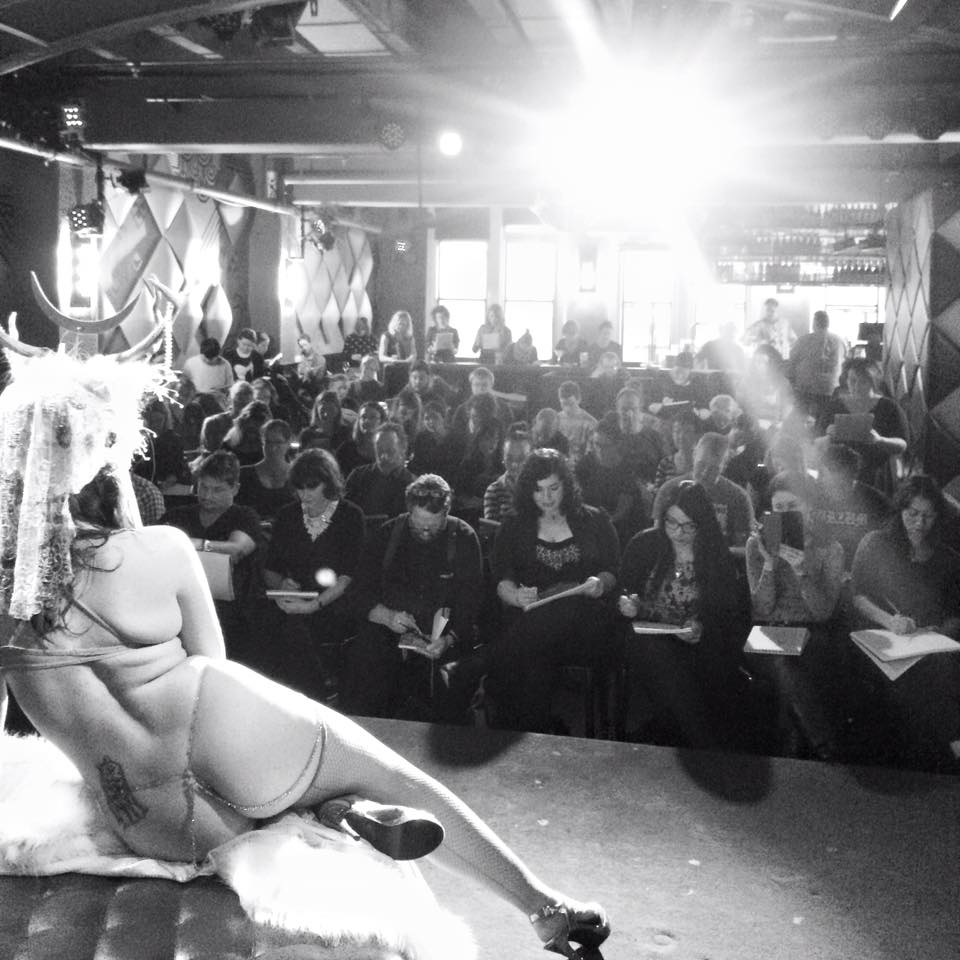 Harxest Mag describes the event as "a room full of friendly people, an appreciation for art, beautiful models, unreal costumes and a truck load of fun times."

Booty, butts, big butts, fat-bottomed girls, junk in the trunk, parody of the patootie.
Dr Sketchy's returned to Melbourne with a sold out session last month. So how do we follow that up?!
With a whole lotta booty!
This month Miss Jane Doe and the one and only Frankie Valentine bring the booty...
This month Miss Jane the Super Vixen and the one and only Frankie Valentine bring the booty...
BABY GOT BACK
The Accolade to ASS!

A Baby Got Back is a celebration of everything ASS; a tribute to toosh, a dedication to derriere! A dance party for fellow backside worshippers to show off the junk in their trunk, and revel in stage performances of the best booty dancers from the east coast of Australia.And at Dr Sketchy's we are going to get to continue the worship and draw some of the best butts in town.
Theatre and the visual arts have been separated for too long. We seek to combine them, providing a space for people of all abilities to draw the flourishing alternative performance scene that might otherwise be inaccessible to the lone artist. Melbourne's underground performance scene is an amazing source of 
inspiration for artists and is the well from which we draw our models, inviting them to our community where we celebrate the fun often left behind as adults in creativity and drawing.
Art brings people together, regardless of age, colour, gender or sexual orientation. We believe in using Dr. Sketchy to bring together the different subcultures of a city to create a community. Artists and art hobbyists of all stripes can attend, performers of all types can pose, local businesses can contribute as sponsors and venues. This bringing together of scenes and crossing of boundaries is essential to what we do.
We have teamed up with the wonderfully curious and strange beinArt Gallery. Ushering in the New Contemporary art movement to Australia, beinArt Gallery are passionate about raising the profiles of Australian artists to an international stage. Aiming to foster a sense of community in which these artists will flourish, beinArt Gallery delights in sharing their work and hope that by viewing the journeys of these artists, those who light upon them will be inspired.
Dr. Sketchy has been a boon to the art scene since its inception, promoting creativity and community in every city that runs one. A wildly inclusive event– young and old, those who have drawn before, and those who have never picked up a pencil, this is the perfect place to get your fill of drawing fun.
Like Kurt Vonnegut said "practising an art, no matter how well or how badly is a way to make your soul grow".

DONT FORGET YOUR SKETC PAD AND PENCILS!

Check out previous sessions from The Toff in Town at our Vimeo page