Dr. Rebecca White - Perfecting Your Investor Pitch

Tuesday, September 8, 2015 from 6:00 PM to 8:00 PM (EDT)
Event Details

---
THIS WEEK'S TOPIC: 
Perfecting Your Investor Pitch:

with Dr. Rebecca White

$20 At the Door / $10 Advance Purchase through EventBrite
After a brief summer haitus, we are relaunching our popular Business Accelerator Series in a BIG WAY!  Be among the first to see the inside of the brand new Innovation and Collaboration Building at University of Tampa.  This Business Accelerator workshop features the Director of UT's Entrepreneur Center and Professor of Entrepreneurship, Dr. Rebecca White, as she and Topher present from the stage in the dedicated Pitch Room on the 8th Floor of this ultra-modern new collaboration and learning facility.    
Dr. White and Topher will discuss the investor pitch and what makes up the components of a concise and compelling presentation to those potential partners who can help launch your idea into reality, or your company into the status of industry heavy-weight.


Attend our workshop and spend two hours with Dr. White and ask her questions like:
What are the must-haves and things to avoid when pitching to investors?

How do you find investors?


How do you calculate how much to ask for in an investment?

How long should an investor pitch be?


What goes in a slide deck (and what doesn't)?

How effective is humor in an investor pitch?

Is there a time, day or month that is best to seek an investor opportunity?

Should I pitch to individual investors or to a room of investors?  How many at once? How do I pack the room?

WHO SHOULD ATTEND?
Start-ups seeking funding.

Emerging business owners who are looking to grow and scale.

Business owners who are seeking strategic partners for exponential growth.

Investors and Venture Capitalists.



Business Acumen Rating: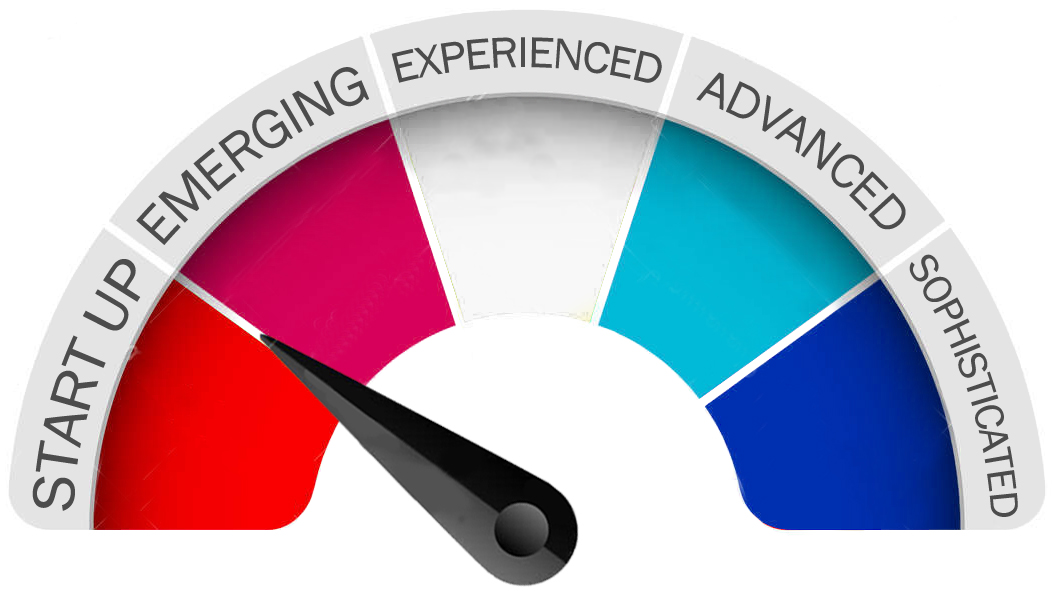 Ticket Price: $20 At the Door, $10 In Advance
ABOUT THE CONTRIBUTOR: 
Dr. Rebecca White

Dr. Rebecca White is Professor of Entrepreneurship and James W. Walter Distinguished Chair of Entrepreneurship.  She is also Director of UT's new Entrepreneurship Center.  Her career specialties are developing and building academic programs in entrepreneurship education. Her primary research and teaching interests are in strategic leadership in equity backed companies and entrepreneurship pedagogy.
Dr. White's professional and community activites are extensive: she is a 2006 Athena® Award finalist, a 2005 recipient of the Freedoms Foundation Leavey Award for Excellence in Private Enterprise Education and was named Ernst and Young Entrepreneur Supporter of Entrepreneurship in 2003. Under White's leadership, the NKU program was named one of the top 25 undergraduate entrepreneurship education programs in the country by Princeton Review and Entrepreneur Magazine and one of the Top 50 MBA programs for entrepreneurship by Women 3.0. In addition, the program won the Global Consortium of Entrepreneurship Centers (GCEC) 2007 Excellence in Entrepreneurship Teaching and Pedagogical Innovation Award and in 2004 the AACSB Innovation in Leadership of Business Education Award. White has been awarded several distinguished research and service honors, and she currently serves on the Executive Council of the National Consortium of Entrepreneurship Centers and the Executive Board of the United States Association of Small Business and Entrepreneurship and is a director for Northstar Bank and Muzime, LLC.

Dr. White is founder and director of the Women's Entrepreneurship Institute, an educational program for female entrepreneurs offered jointly by NKU and the New York Times. She has also started several companies including RiskAware LLC, www.riskaware.com , a risk mitigation company for higher education and adEsse LLC, a consulting company specializing in helping startup ventures and established firms integrate and utilize an entrepreneurial mindset.
Dr. White's Honors and Awards abound: 

President's Award for Distinguished Service, The United State Association for Small Business and Entrepreneurship, 2010

2010 Tampa Bay Business Woman of the Year, Education Category

Excellence in Pedagogical Teaching and Innovation by the Global Consortium of Entrepreneurship Centers, 2007

Top 50 Universities for Entrepreneurship by Women 3.0, 2007

Top 25 Undergraduate Schools for Entrepreneurship by Princeton Review and Entrepreneur Magazine, 2006 

International Athena Awards Finalist, Greater Cincinnati, OH region, 2006

Freedoms Foundation Leavey Award for Excellence in Private Enterprise Education, 2005

AACSB Innovation in Leadership of Business Education Award, 2003

Ernst and Young Entrepreneur of the Year – Supporter of Entrepreneurship, Kentucky and Southwest Ohio Region., June 2003 

Strongest Influence Faculty Award, Northern Kentucky University Alumni Association, February, 2001

Dean's Outstanding Service Award, Northern Kentucky University College of Business, Fall 2000



When & Where

University of Tampa Innovation and Collaboration Building - Room 812
820 W. North A St.
Tampa, FL 33606


Tuesday, September 8, 2015 from 6:00 PM to 8:00 PM (EDT)
Add to my calendar
Organizer
Key Person of Influence - USA
Welcome to the Key Person of Influence events page for Eventbrite.  Here you can select on a number of events coming up in Tampa Bay and central Florida to enhance your entrepreneurial horsepower.

The KPI CEO Socials are are casual, but highly-vetted events for the sole purpose of connecting with area leaders, and connecting them to one another.  These events are by invitation-only, and exclusively for established business leaders in second stage of growth. To be considered for an upcoming CEO Social, visit our landing page for list of qualifications:  CLICK HERE FOR INFO
The KPI Business Accelerator Series are ongoing meetup events for entrepreneurs looking for very specific answers to specifically-targeted concerns.  
Each week, we feature a local community business leader who has mastered at least one of the soft skills vital to becoming a Key Person of Influence:
Pitching

Publishing

Productizing - Scaling

Profile

Partnership
This is a real opportunity to meet with local leaders, to network with other entrepreneurs, and to get specific, meaningful, & relevant advice for your business.  We know your time is valuable: ours is too.  That's why we've developed a business acumen rating for each of our events to ensure you don't attend a meeting that is either too basic, or beyond your company's current scope of capability.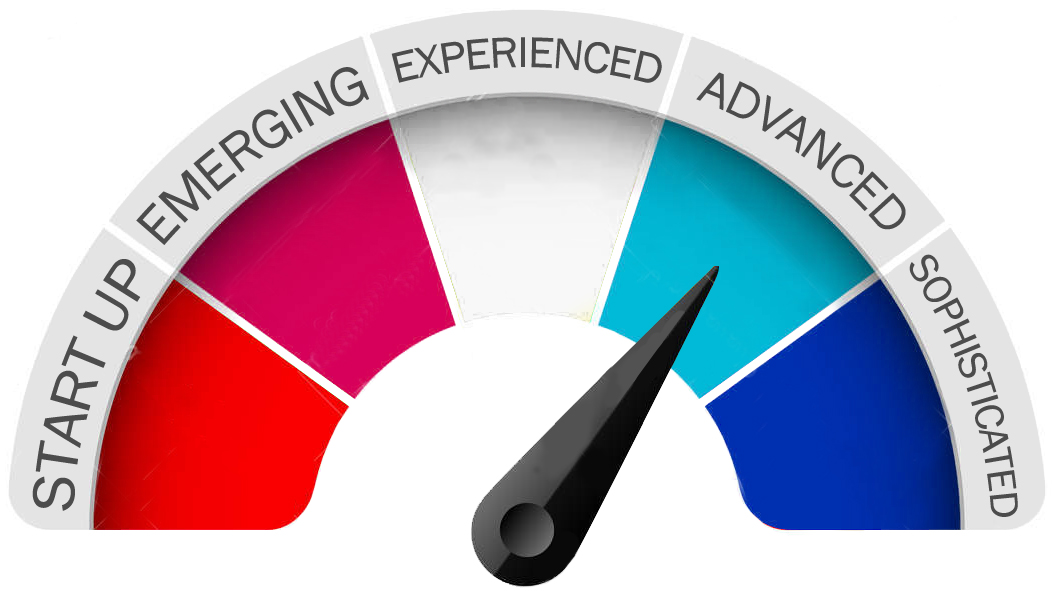 Just look for our Business Acumen Rating on each Meetup:


These events aren't generic, or boring presentations; they are highly-interactive conversations. You will be able to ask our influencers your specific questions to get the answers you need for your business to excel in this new collaborative economy.
Have a look at our upcoming professional events below, find the ones that are relevant to you, and we hope you will join us soon!
---
Dr. Rebecca White - Perfecting Your Investor Pitch