Description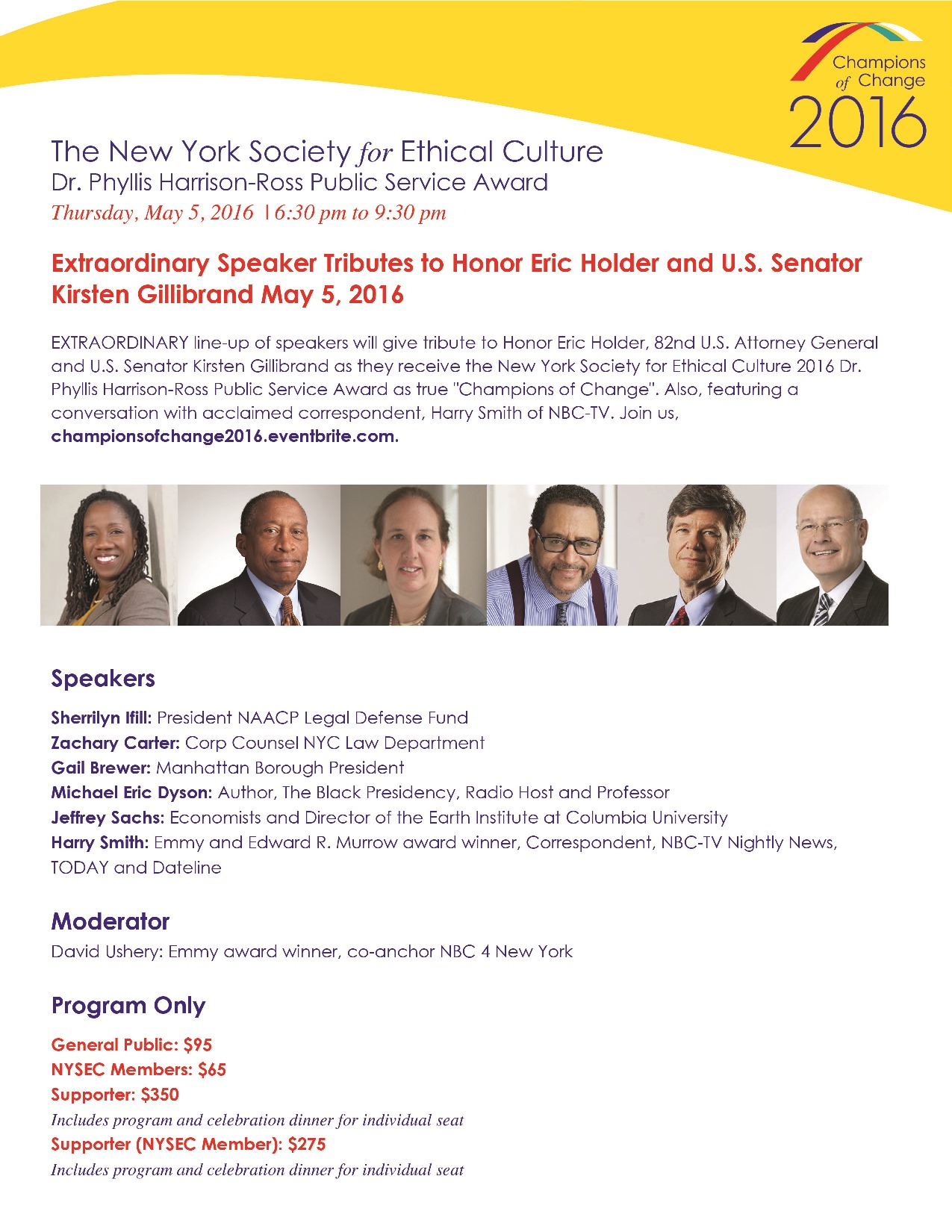 ---
For additional information, please contact our program office:
Phone: 212-874-5210,ext 117
E-mail: ygarcia@nysec.org
Deadline for invitation listings
February 15, 2016
---
Proceeds will benefit the community and public service programs, particularly The Supportive Televisiting Service(STS) of the United Social Services Inc, an affiliate of the New York Society for Ethical Culture.The USS, Inc. is a 501(c)3.
Tax Deduction: 100% for program only tickets; all but $75 of the ticket price is tax deductible for those attending dinner.This deduction is the value of goods or services provided to you in return for your support.
Organizer of Dr. Phyllis Harrison-Ross Public Service Award
The New York Society for Ethical Culture is the cornerstone of the Ethical Culture movement founded in 1876 by Dr. Felix Adler. Ethical Culture is a religion centered on ethics, not theology, whose mission is to encourage respect for humanity and nature and to create a better world. Members are committed to personal ethical development in their relationships with others and in activities involving social justice and environmental stewardship.Throughout our history we have helped create significant community institutions that have had a long-lasting effect in promoting civil society.