Actions and Detail Panel
Dr. Paresh Shah Concord, CA
Fri, June 9, 2017, 8:00 AM – 5:00 PM PDT
Description
SCHEDULE
Friday, June 9, 2017
8:00 AM - REGISTRATION
8:30: AM-12:00 PM - DR. PARESH SHAH
12:00 PM – 12:45 PM - GUEST SPEAKER, MR. STEVE DOWN
12:45 PM – 1:30 PM - LUNCH PROVIDED
1:30 PM-5:00 PM - DR. PARESH SHAH
7 CE CREDITS
Restorative Dentistry, Porcelain Veneers, Anterior Compsite Restorations, Diagnostic and Treatment Planning , Computer Designed/Fabricated Crowns, Esthetic/Cosmetic Dentistry, All Ceramic Restorations / AGD - 250, 253, 254, 371. 612, 615, 697, 784
---
COURSE DESCRIPTION
"The Contemporary Digital Practice – Scanning, Smile Design & Everything In-Between"
DR. PARESH SHAH
As dentistry continues to evolve, one area that is of particular interest to many is digital technology. Many patients seek dentists who are forward thinking and embracing new technologies. Whether it's related to diagnostics, clinical dentistry, or indirect lab procedures, it's hard to ignore the fact that technology affects us all in one way or another. There are many well-established, evidenced-based principles that guide our clinical decisions. However, science and technology have advanced and it's important for dentists to understand how they can best utilize these technologies to enhance patient care. Attendees will be exposed to a variety of technologies to facilitate diagnosis, treatment planning and treatment of everyday dentistry and beyond. We will discuss a variety of scanning technologies and CAD/CAM options and show how they can be easily implemented. You will learn how to use Digital Smile Design (DSD) protocols to enhance patient acceptance and treatment. Lab communication and digital smile design workflows will be presented using clinical cases. Attendees will be shown ways to implement a variety of technologies & DSD in a convenient manner at your own pace.
Learning Objectives:
Learn how digital scanner can easily and effectively be introduced into everyday practice with minimal disruption
Understand the digital workflow from patient to lab to patient with predictable esthetic and functional results
Learn how to easily implement Digital Smile Design (DSD) protocols to improve patient acceptance and treatment
Learn digital implementation strategies for the dental team to make the learning curve as simple as possible
---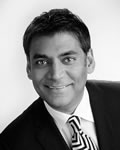 Dr. Paresh Shah

Dr. Paresh Shah maintains a private practice in Winnipeg, Canada with a focus on implant, cosmetic and interdisciplinary care. He graduated from the University of Manitoba in 1991. Dr. Shah is an Adjunct Associate Professor at the University of Pacific Dental School in San Francisco. Dr. Shah has a proficiency certificate in Esthetic Dentistry from the University of Buffalo (SUNY) in 2007 and a Masters in Physiology from the University of Manitoba in 1987. He is also a graduate of the Misch Implant Institute Prosthetic Program and the Kois Center in Seattle. He has given over 150 lectures on all aspects of restorative dentistry and interdisciplinary care. Dr. Shah is also part of Catapult Group, one of the industries leading speakers & consulting bureau. He serves as a consultant for numerous dental manufacturers in product development and evaluations. Dr. Shah is also a founder and co-director of a Seattle Study Club in Winnipeg. He has used digital technology in his practice for over 8 years and lectures on all aspects of restorative and digital dentistry.
---
GUEST SPEAKER-Mr. Steve Down
As America's Wealth Coach, Steve is the Founder of Financially Fit, an organization committed to helping families and individuals create wealth from any starting point. He is the author of Financially Fit for Life, which is the financial education program of choice for thousands across North America. His most recent books are Idea Economy and Wealth Bound.
Steve will share the benefits of private equity as a primary wealth creation tool for dentists.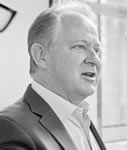 Mr. Steve Down
Salt Lake, UT
Steve Down, an Innovative Entrepreneur and, Successful Business Owner, is passionate about creating companies and providing jobs. He is the founder of many flourishing companies including CE Karma, Financially Fit, Even Stevens, The Falls Event Center, Storm Maker Media, and, Blue Hat Ventures.
You may learn more about The Steve Down Companies at www.stevedown.com
---

Approved PACE Program Provider. FAGD/MAGD Credit. Approval does not imply acceptance by a state or provincial board of dentistry or AGD endorsement. 1/1/2017 to 12/31/2018. Provider ID 217950
This activity has been planned and implemented in accordance with the standards of the Academy of General Dentistry Program Approval for Continuing Education (PACE) through the joint program provider approval of Knowledge Factory, LLC and CE Karma. Knowledge Factory, LLC is approved for awarding FAGD/MAGD credit. AGD ID# 217950
Cancellation Policy: You may cancel your registration up to 24 hours before the start of the event for a full refund.