Dr. Norman Wright - Helping Others When They Experience the Unexpected and...
Description
Dr. H. Norman Wright is a licensed marriage, family, and child therapist with 30 years of private practice experience under his belt. He is the author of over 90 books—including Experiencing Grief, The New Guide to Crisis and Trauma Counseling, Recovering From the Losses of Life, and Reflections of a Grieving Spouse. He is a Certified Trauma Specialist and a Certified Traumatologist. He has been an ICISF trainer for the courses, "Trauma After Grief," and "Emotional and Spiritual Care." He is Board Certified in Bereavement Trauma by the National Center for Crisis Management. (Dr. Wright's full biography)
Title of Presentation:
Helping Others When They Experience the Unexpected and the Unthinkable
Dr. Wright presents strategies for helping others break free from their past and experience wholeness. He will delve into how to identify and handle the losses and find stability over trauma.
Learning Objectives:
The study of grief continues to be a crucial area of understanding for the counselor. This seminar identifies some of the most important elements of different types of grief and loss, as well as how counselors can effectively respond. By the close of this seminar, participants will be able to:
Identify some of the different types of grief and distinguish between them.
Be able to describe the difference between grief, complicated grief, and traumatic grief.
Gain a beginning understanding of some of the empirically-validated approaches to the treatment of grief
This session is free and open to the public, but a ticket is required. To reserve your seat, please click the green ticket button. In addition, Huntington University's Institute for Leadership and Counseling is providing continuing education credit (2 CEs for Dr. Wright's seminar) through Nation Board of Certified Counselors (NBCC) Provider number 4561. This awards Licensed Clinical Social Workers, Licensed Marriage and Family Therapists, and Licensed Mental Health Counselors Category I Continuing Education Units (CEs). There is a $25 processing fee for two CE credits.
This session will take place in the sanctuary of College Park Church (1945 College Avenue) on Wednesday, August 23, from 1:30 p.m. - 3:30 p.m.
**This session is free to attend; however, there is a $25 processing fee for two CE credits.**
Check-in will begin at 1:00 p.m.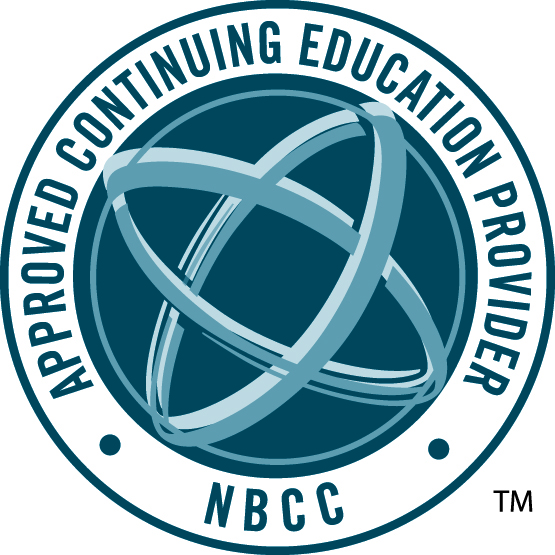 **Huntington University Graduate Counseling Program has been approved by NBCC as an Approved Continuing Education Provider, ACEP No. 4561. Programs that do not qualify for NBCC credit are clearly identified. Huntington University Graduate Counseling Program is solely responsible for all aspects of the programs.**