Description
SCHEDULE
Saturday, October 21, 2017
8:00 AM - REGISTRATION
8:30 AM-12:00 PM - DR. MIKE MALONE
12:00 PM – 12:45 PM - GUEST SPEAKER, MR. STEVE DOWN
12:45 PM – 1:30 PM - LUNCH PROVIDED
1:30 PM-5:00 PM - DR. MIKE MALONE
7 CE CREDITS
---
COURSE DESCRIPTION
"21st Century Dentistry: Minimal Preparation=Maximum Longevity"
Dr. Mike Malone has combined the occlusion and restorative teachings of L D Pankey, Alvin Filastre, Pete Dawson, etc., with a passion for learning from the best and brightest in cosmetic dentistry. He has developed systems for combining predictable restorative techniques with ideal cosmetic procedures. He will review these systems and explain how he uses minimal preparation for maximum strength with his all-ceramic adhesively retained restorations. He will go over his step-by-step process (utilizing advanced digital photography and presentations) for achieving predictable case acceptance for optimum dentistry. This full day lecture will highlight the systems he uses to achieve predictable excellence in cosmetic restorative procedures in his practice devoted to cosmetic and complex reconstructive dentistry.
Achieve predictable case acceptance at any level.
Preparation guidelines for minimum reduction with more strength.
Complete the preparation phase faster and with more control.
Manage soft tissue and take ideal impressions every time.
Use principles of smile design to develop an ideal diagnostic wax-up.
Transfer the information in the diagnostic wax-up into a completed provisional that rivals the final restoration.
Complete and seat finished restorations with predictability.
---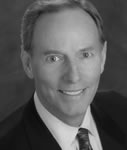 Dr. Mike Malone

Dr. Mike Malone graduated with a Master's degree from Louisiana Tech University and received his dental degree from the LSU School of Dentistry in 1976. He then served three years in the Air Force Dental Corps before returning to Louisiana to establish a private general practice. Dr. Malone's commitment to excellence in restorative and cosmetic dentistry started early with extensive continuing education with his primary mentors: L. D. Pankey, Pete Dawson, Alvin Fillastre, and Mike Schuster. He received a fellowship in the Academy of General Dentistry in 1988 and is a member of the ADA, American Equilibration Society, the Pierre Fauchard Academy, and the Pankey Alumni Association. He has been a member of the American Academy of Cosmetic Dentistry since 1988, and was accredited in 1992. In 1995, Dr. Malone was asked to become a member of the Accreditation Board of Examiners of the American Academy of Cosmetic Dentistry, and went on to become an Appeals Examiner for the A.B.O.E. After serving six years on the Board of Directors of the AACD, Dr. Malone served as President for 2003-04. In addition, he is on the advisory committee and is a clinical instructor and featured presenter in the Cosmetic Dentistry Continuum offered by the C. E. Department of LSU School of Dentistry. He is also on the staff of LSU as an Assistant Clinical Professor in Prosthodontics. He is a published author in leading journals, member of The Catapult Group and speaks internationally on cosmetic and restorative dentistry. Dr. Malone maintains a full-time dental practice limited to cosmetic and reconstructive dentistry in Lafayette, LA. Dr. Malone offers half-day, full-day and multi-day lectures, including custom courses and hands-on workshops.
---
GUEST SPEAKER-Mr. Steve Down
As America's Wealth Coach, Steve is the Founder of Financially Fit, an organization committed to helping families and individuals create wealth from any starting point. He is the author of Financially Fit for Life, which is the financial education program of choice for thousands across North America. His most recent books are Idea Economy and Wealth Bound.
Steve will share the benefits of private equity as a primary wealth creation tool for dentists.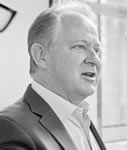 Mr. Steve Down
Salt Lake, UT
Steve Down, an Innovative Entrepreneur and, Successful Business Owner, is passionate about creating companies and providing jobs. He is the founder of many flourishing companies including CE Karma, Financially Fit, Even Stevens, The Falls Event Center, Storm Maker Media, and, Blue Hat Ventures.
You may learn more about The Steve Down Companies at www.stevedown.com
---

Approved PACE Program Provider. FAGD/MAGD Credit. Approval does not imply acceptance by a state or provincial board of dentistry or AGD endorsement. 1/1/2017 to 12/31/2018. Provider ID 217950
This activity has been planned and implemented in accordance with the standards of the Academy of General Dentistry Program Approval for Continuing Education (PACE) through the joint program provider approval of Knowledge Factory, LLC and CE Karma. Knowledge Factory, LLC is approved for awarding FAGD/MAGD credit. AGD ID# 217950
Cancellation Policy: You may cancel your registration up to 24 hours before the start of the event for a full refund.