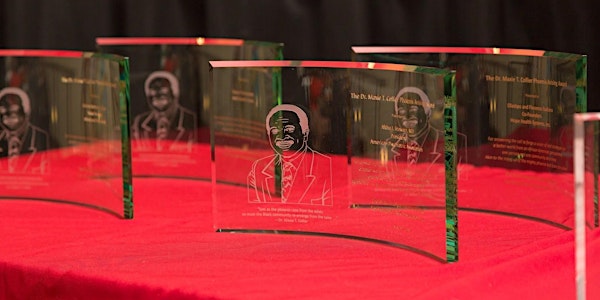 Dr. Maxie T. Collier VIP Reception and Awards Ceremony
When and where
Location
Mt. Washington Conference Center and Hotel 5801 Smith Avenue Baltimore, MD 21209
Description
**SILENT AUCTION IS NOW OPEN FOR BIDDING**
The Black Mental Health Alliance for Education and Consultation, Inc. (BMHA) is proud to announce our annual Dr. Maxie T. Collier VIP Reception and Awards Ceremony convening on September 20, 2019 from 6:00 pm to 9:00 pm. Join us for great networking, food, music, and a silent auction.
This event is a celebration of the life, work, and vision of BMHA principal founder Dr. Maxie T. Collier. BMHA is a 30-year regional mental health and social advocacy nonprofit organization providing a trusted forum to lead and promote culturally relevant approaches to behavioral health access, quality, and integration that support the health and well-being of Black people and other vulnerable communities. BMHA serves as one of the initial set of community partners and community leaders in the three ReCAST communities especially supporting the West Baltimore area.
After partnering with the Taraji P. Henson's Foundation and curating the Can We Talk? Conference in Washington, DC, June 8-9, 2019, we have been laser-focused on The Village. The conference stood to normalize the conversation about black mental health and well-being and the specialized cultural competency that equips providers to optimize services and build trust. Further cultivating the fundamental relationships and building blocks of the village is our strategic focus. Rebuild The Village is the theme for this years' event. We celebrate individuals and organizations that exemplify this vision. Clinicians, nonprofit professionals, mental health advocates, and community members from across the Washington DC, Maryland, and Virginia region will convene to support the mission of BMHA.
We enthusiastically extend this invitation for you to attend the Dr. Maxie T. Collier VIP Reception and Awards Ceremony. Proceeds from the event elevate the organization's capacity to strengthen the community through impactful trainings, interactive workshops, and meaningful programming.
We welcome you to visit our website and learn more about our organization.