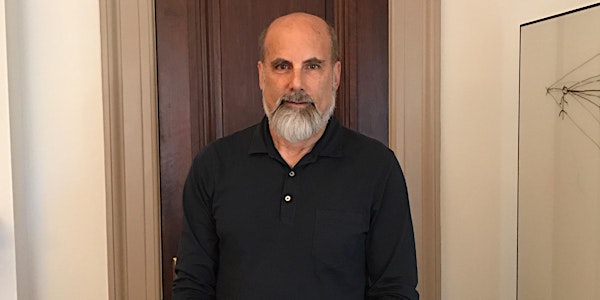 Dr. Matthew P. Scott Presents: "Jumping Genes: What They Mean for Evolution and Medicine"
When and where
Location
Carnegie Institution of Washington 5241 Broad Branch Road NW Washington, District of Columbia 20015
Refund Policy
Contact the organizer to request a refund.
Description
**Update** As of March 14, 2017, all available seats have been accounted for online. However, seats are first come first serve, so you are still welcome to attend.
Our Broad Branch Road Spring 2017 Neighborhood Lecture Series kicks off with Carnegie Science President, Dr. Matthew P. Scott. Scott will present, "Jumping Genes: What They Mean for Evolution and Medicine" at 6:30 p.m on Thursday, March 16, 2017, in the Greenewalt Lecture Hall.
The DNA of one human cell—two copies of our "genome"—would stretch almost two meters if fully extended. However, normally it's tightly packaged in 46 chromosomes. About 20,000 genes are distributed along this DNA; they carry the information for building and operating a human. Any particular gene is located at a specific place in a chromosome and, normally, stays there. Carnegie scientist Barbara McClintock discovered, in corn, that some genes jump from one place in a chromosome to another. Similar things occur in most organisms, including us. This discovery, which earned a Nobel prize, led to dramatic advances in understanding infectious disease, evolution, and the controls that turn genes on and off in specific places and tissues. This talk will discuss early life on Earth, how jumping genes may have influenced it, and why we should care about jumping genes now…for example if you use antibiotics.
Doors open at 6 p.m. Lecture Hall seating is first come, first serve. Eventbrite tickets are not required, so please arrive early to reserve your seat. Eventbrite registration is encouraged to skip the sign-in process at the door.
Light refreshements will be available before the lecture at 6 p.m.
---
Dr. Matthew P. Scott was appointed the tenth president of the Carnegie Institution for Science in 2014. Scott was Professor of Developmental Biology,Genetics,Bioengineering, and Biology at the Stanford University School of Medicine prior to his Carnegie appoinment. Scott completed his undergraduate and graduate work at M.I.T. He moved to Indiana University for his postdoctoral work. After setting up his own lab at the University of Colorado, Boulder, Scott went to Stanford in 1990 to join the newly formed Department of Developmental Biology, and the Department of Genetics. He is a member of the American Academy of Arts and Sciences, the National Academy of Sciences, and he served as President of the Society for Developmental Biology.