The annual Dr. Martin Luther King, Jr. Birthday Tribute and Celebration will begin at 5:00 P.M. on Monday, January 18th streamed live.
About this Event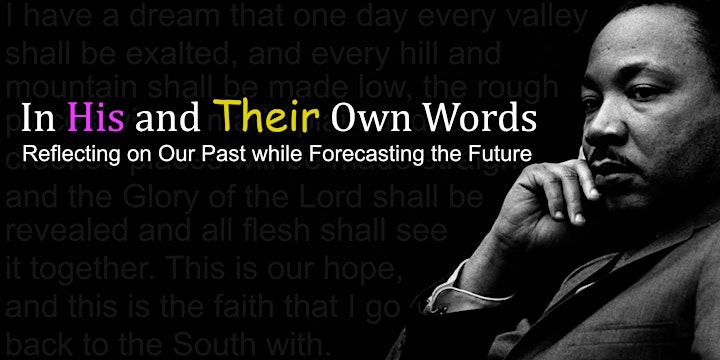 The annual Dr. Martin Luther King, Jr. Birthday Tribute and Celebration will begin at 5:00 P.M.. on Monday, January 18th streamed live on cable TV and streaming channels.
This year's event will include remarks and greetings from Montgomery County Executive Marc Elrich and Council President Tom Hucker and introductory program remarks by Director of Human Rights James Stowe. Montgomery County Council members will recite brief excerpts from Dr. King's speeches written in HIS own words as four students share personal letters addressed to "Dear Martin" in THEIR own words. New this year, is an interactive segment that will allow the viewing audience to create MLK-inspired art in real time, while enjoying uplifting thought-provoking performances by Chelsey Green, Dem Raider Boyz, Akhmedova Ballet Academy and many more!
As a finale, world-renowned jazz musician and Montgomery County's own, Marcus Johnson will end with a special performance created especially for the 2021 celebration.
This is a free family-friendly event and all are encouraged to "share the show" on their social media pages. Please RSVP to receive a day of reminder email with the direct link to the event and instructions on how to participate in the live interactive part of the show. Although not necessary, we encourage you to RSVP for the total number of intended viewers in your household.
For more information, visit the Montgomery County Office of Human Rights website.
Watch for FREE
Available on Cable TV Xfinity 6, HD 996, RCN 6, HD 1056, and Fios 30. Streamed live at bit.ly/live-ccm-tv and fb.com/countycablemoco.
This event will premier on Monday, January 18 at 5 PM Eastern, and will be available to view through Wednesday, January 20.
Montgomery County Students Earn SSL Hours for Viewing Program
Students can earn SSL hours by viewing the celebration video program titled, "In His and Their Own Words—Reflecting on Our Past while Forecasting the Future," and participating in an advocacy and reflection exercise as part of an MLK Week of Service districtwide SSL opportunity. See details and complete requirements for SSL for this event on Volunteer Center website here.
Special Guest: Marcus Johnson
Marcus Johnson is an American jazz musician, producer, and entrepreneur. He is the director of For the Love Of Brands, a company that houses both a music and a wine label. He is the CEO/President of Marimelj Entertainment Group, Three Keys Music, and Three Keys Publishing. He is also the CEO/Founder of both FLO Brands, LLC, and FLO Wines, LLC.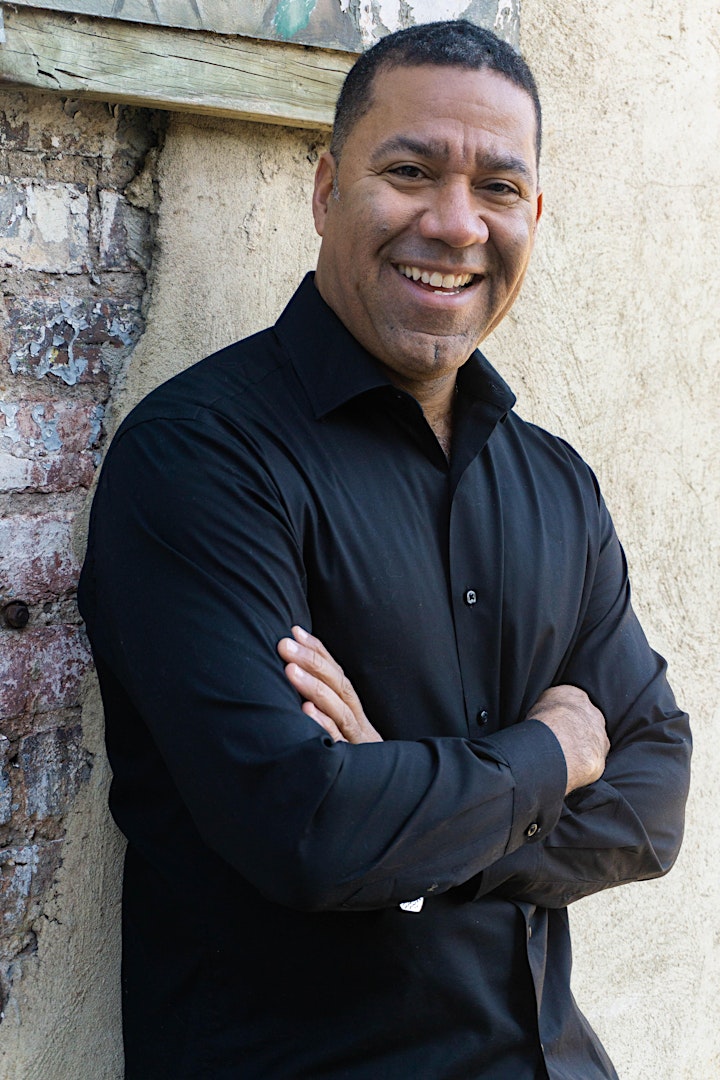 Share with Family and Friends
Share our post with family and friends via Facebook. Let them know what you will be doing on Dr. Martin Luther King Jr. Birthday! Download and share our post now!