Dr. Martin Luther King, Jr. Boulder Community Celebration - Virtual Event
Join us in a community celebration of unity, the life and vision of Dr. Martin Luther King, Jr., the power of youth, the arts, and culture.
About this Event
We welcome you to the 16th Annual Dr. Martin Luther King, Jr. Boulder County Community Celebration 2021 - Virtual Event - "WHY WE CAN'T WAIT"!
Together we will celebrate the life, vision and legacy of Dr. Martin Luther King Jr.
Featuring:
Moderator-Glenda Robinson
The Colorado Heritage Community Choir & Friends
Silver Creek Jazz Band
Silver Creek Chamber Choir
Boulder High School Orchestra
Niwot High School Choir
Kerrie Joy ft. SUCH - "I've Become" (Pictured Below)
Tribute to Edward Joseph Dwight, Jr.—sculptor and author
Preview of Withers' Photography Collection from Withers' Museum
Noted Memphis musician/artist - Jacquelyn Reddick-Jones
Event Director-Madelyn Strong Woodley
Brought to you by:
Lexmark
Longmont Multicultural Action Committee
City of Boulder Human Resources Commission
Boulder Office of Arts & Culture
NAACP Boulder County MLK Planning Committee
St. Vrain Valley School District
Boulder Valley School District
Modern Icon Media - Trenton Hoshiko, Head Producer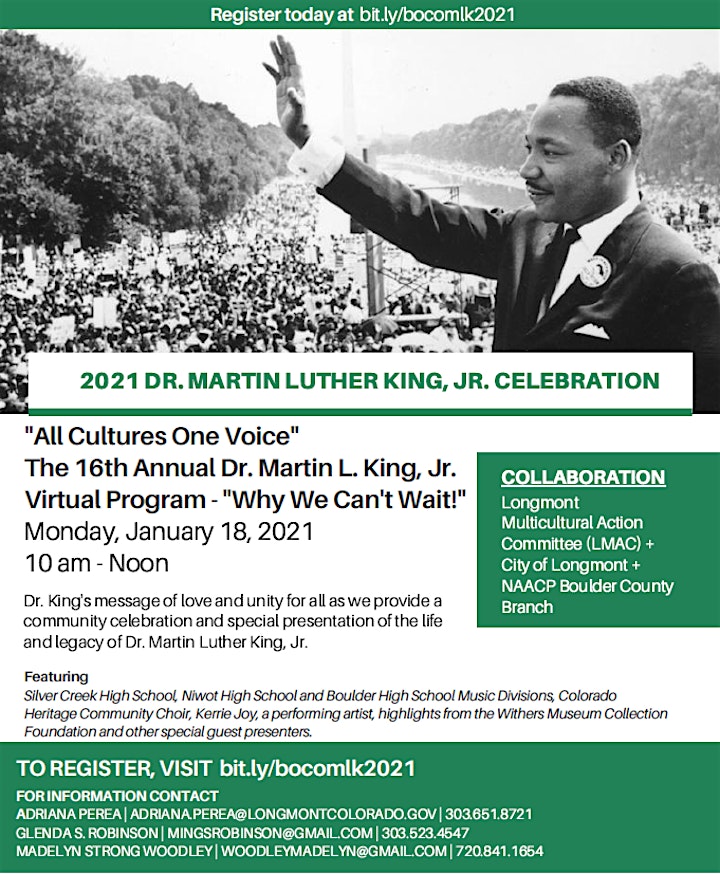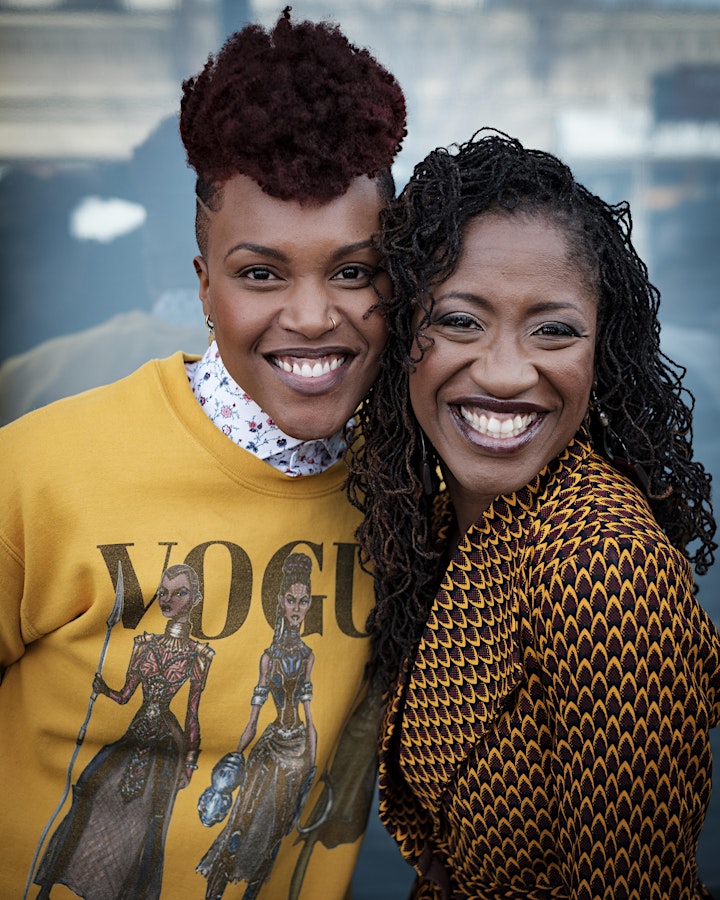 Pictured above: Kerrie Joy (left) and SUCH (right).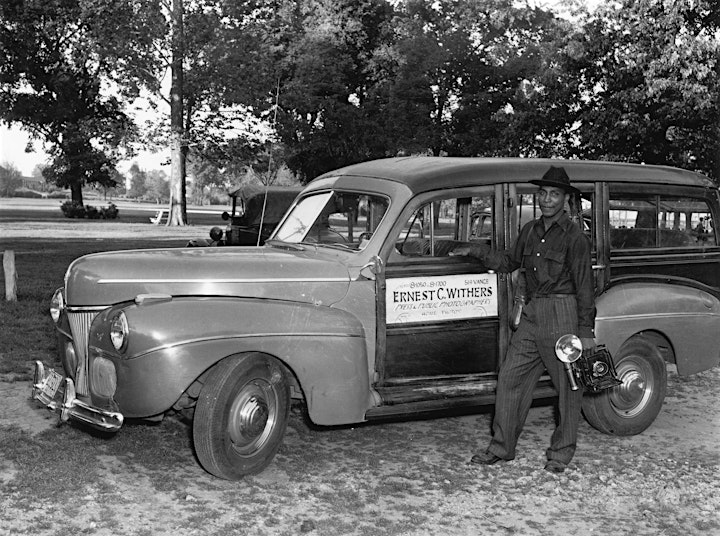 Pictured above: Civil Rights Photographer Dr. Ernest C. Withers
Image Provided by the Withers Collection Museum and Gallery