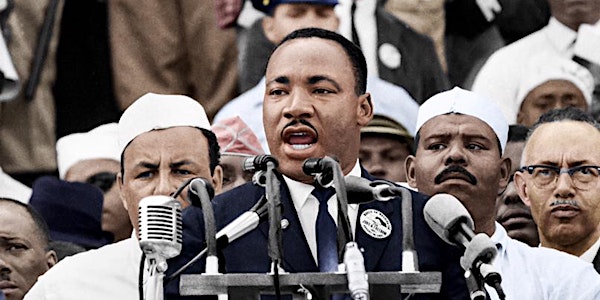 Dr. Martin Luther King, Jr. and the "I Have A Dream" Speech Livestream
Dr. Martin Luther King. Jr. and the "I Have A Dream" Speech Livestream. Hosted by Robert Kelleman - Washington, DC History & Culture.
About this event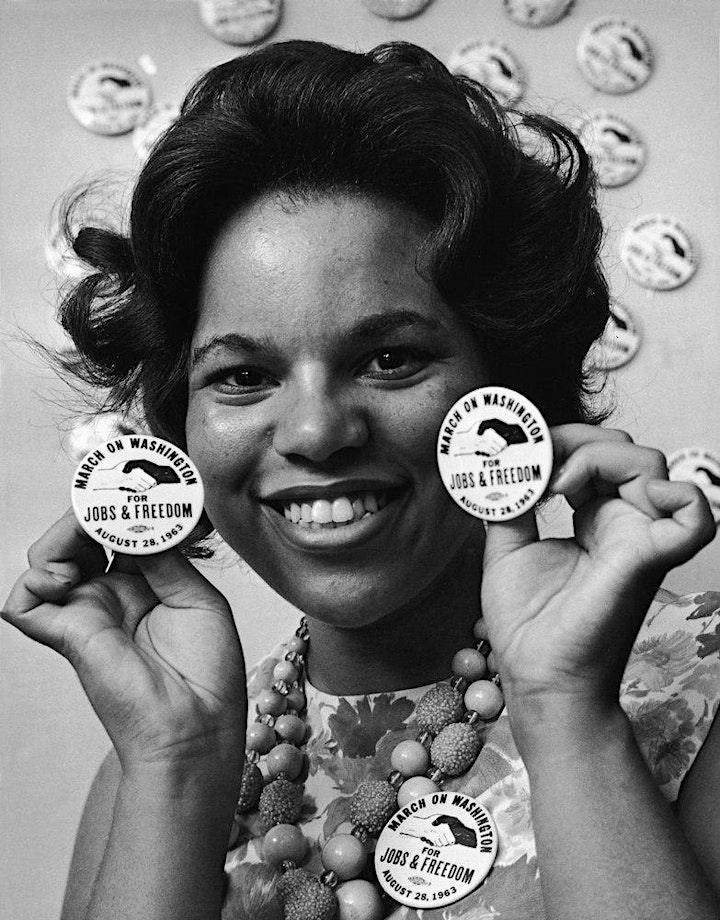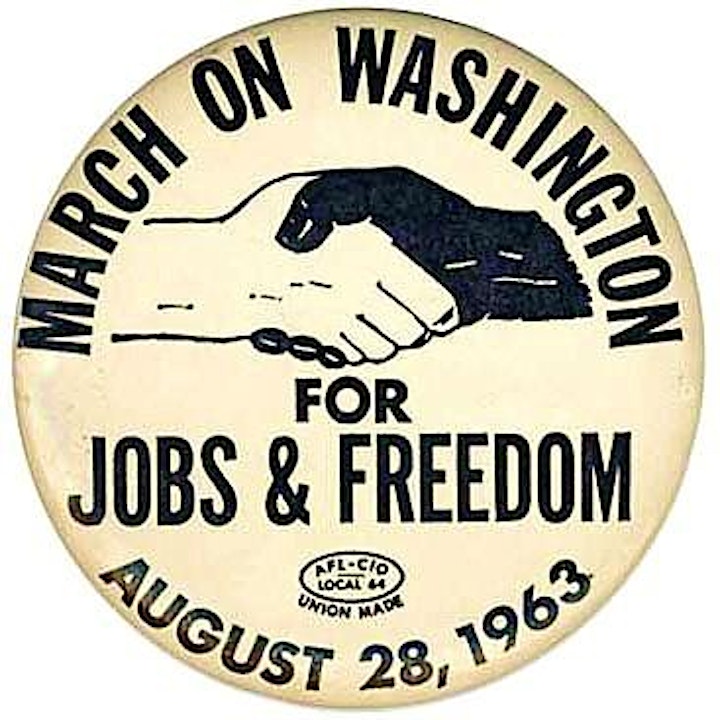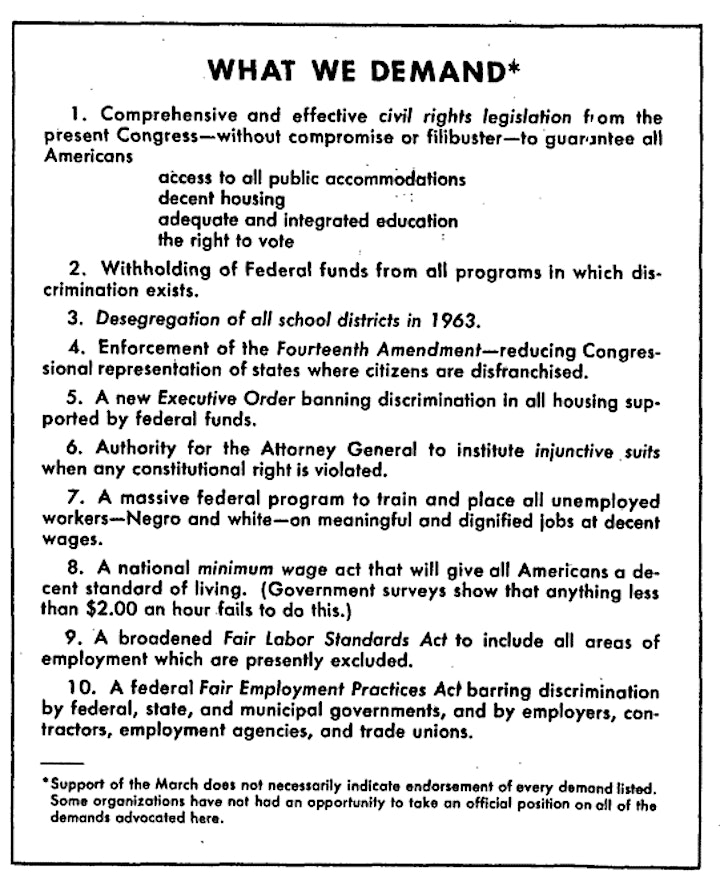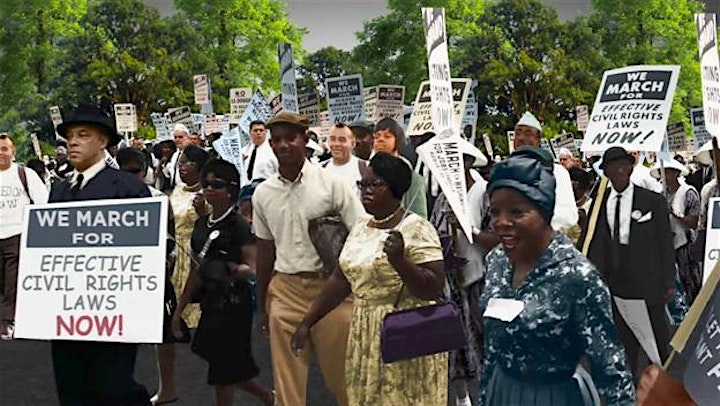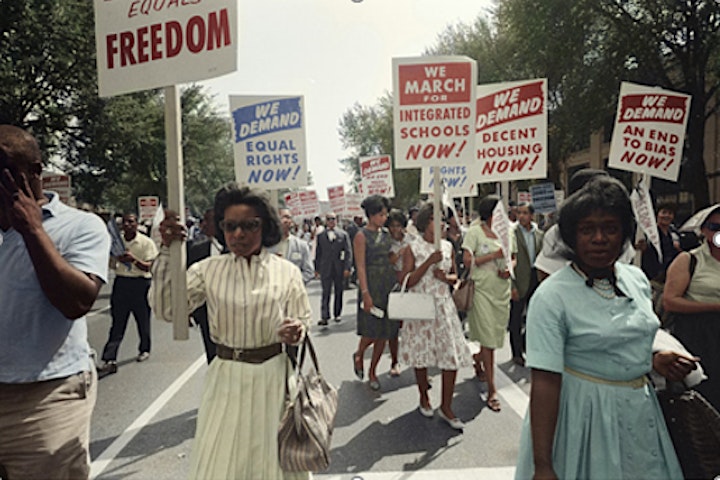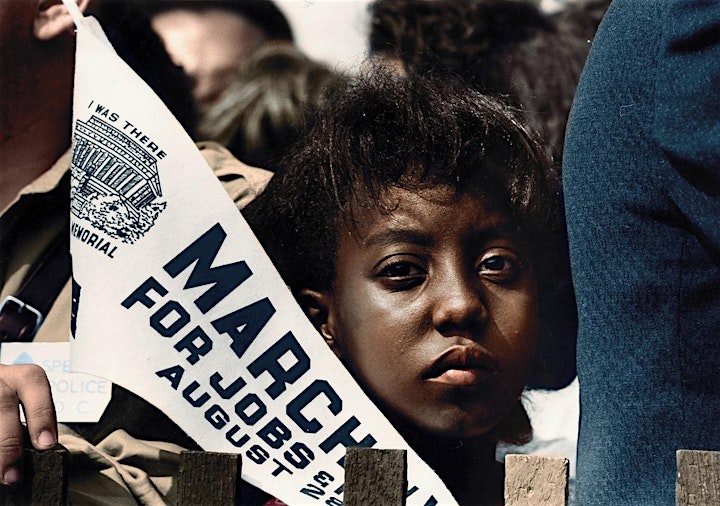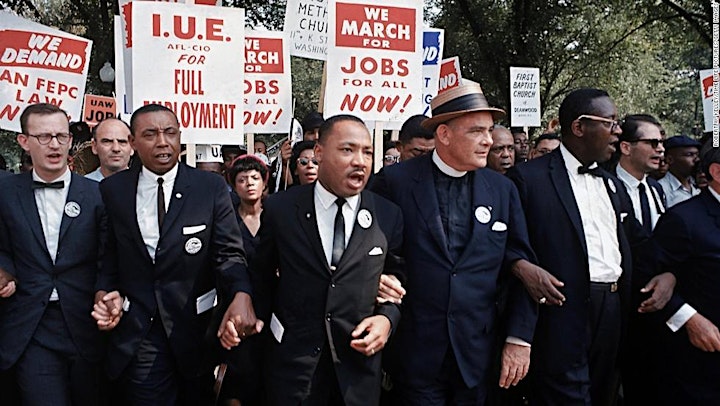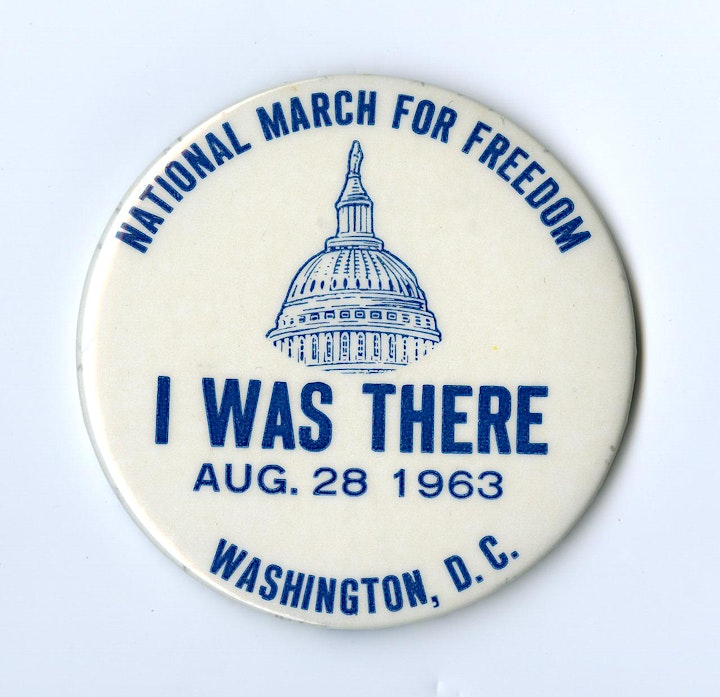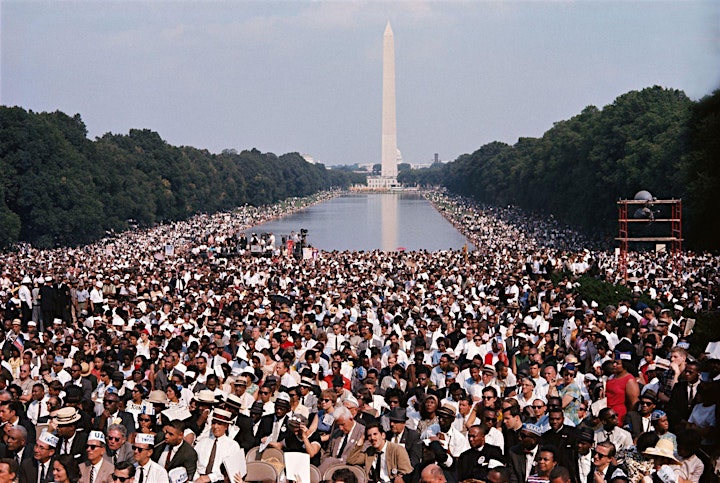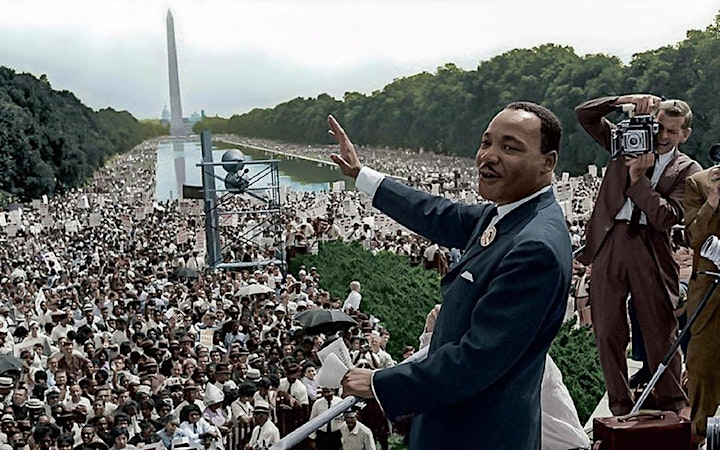 Hello, we look forward to seeing you!
Dr. Martin Luther King, Jr. and the "I Have A Dream" Speech Livestream
Monday, January 17 -
2:00 PM PST (Los Angeles, CA time)
4:00 PM CST (Austin/Dallas, TX time)
5:00 PM EST (Washington, DC / New York, NY time)
10:00 PM GMT (London, UK time)
This program will not be recorded but it may be repeated someday.
Zoom Connection Link
Click (or Copy and Paste) and Follow the Instructions:
https://us02web.zoom.us/j/83585672941
Let's travel back in time to Washington, DC on August 28, 1963, for the "I Have a Dream" speech by Dr. Martin Luther King, Jr.
Have you ever listened to the entire 17-minute "I Have a Dream" speech?
Unfortunately, most people have only heard portions of it.
Our livestream history program will cover the historical context leading up to the March on Washington, DC, and the dramatic events that followed.
The highlight of our program will be a broadcast of the entire 17-minute "I Have a Dream" speech.
We also invite you to join us in an optional online discussion with fellow participants via Zoom.
_____________________
The March on Washington for Jobs and Freedom, also known as simply the March on Washington or The Great March on Washington, was held in Washington, D.C., on Wednesday, August 28, 1963. The purpose of the march was to advocate for the civil and economic rights of African Americans. At the march, final speaker Dr. Martin Luther King Jr., standing in front of the Lincoln Memorial, delivered his historic "I Have a Dream" speech in which he called for an end to racism.
The march was organized by A. Philip Randolph and Bayard Rustin, who built an alliance of civil rights, labor, and religious organizations that came together under the banner of "jobs and freedom." Estimates of the number of participants varied from 200,000 to 300,000, but the most widely cited estimate is 250,000 people. Observers estimated that 75–80% of the marchers were black. The march was one of the largest political rallies for human rights in United States history. Walter Reuther, president of the United Auto Workers, was the most integral and highest-ranking white organizer of the march.
The march is credited with helping to pass the Civil Rights Act of 1964. It preceded the Selma Voting Rights Movement, when national media coverage contributed to passage of the Voting Rights Act of 1965 that same year.
"I Have a Dream" is a public speech that was delivered by American civil rights activist and Baptist minister, Martin Luther King Jr., during the March on Washington for Jobs and Freedom on August 28, 1963. In the speech, King called for civil and economic rights and an end to racism in the United States. Delivered to over 250,000 civil rights supporters from the steps of the Lincoln Memorial in Washington, D.C., the speech was a defining moment of the civil rights movement and among the most iconic speeches in American history.
Beginning with a reference to the Emancipation Proclamation, which declared millions of slaves free in 1863, King said "one hundred years later, the Negro still is not free". Toward the end of the speech, King departed from his prepared text for a partly improvised peroration on the theme "I have a dream", prompted by Mahalia Jackson's cry: "Tell them about the dream, Martin!" In this part of the speech, which most excited the listeners and has now become its most famous, King described his dreams of freedom and equality arising from a land of slavery and hatred. Jon Meacham writes that, "With a single phrase, Martin Luther King Jr. joined Jefferson and Lincoln in the ranks of men who've shaped modern America". The speech was ranked the top American speech of the 20th century in a 1999 poll of scholars of public address. The speech has also been described as having "a strong claim to be the greatest in the English language of all time".
__________________________
Your host for this program is Robert Kelleman, the founder/director of the non-profit community organization Washington, DC History & Culture.
Donations Support Our Non-Profit Community Programs - Thank You!
PayPal: DCHistoryAndCulture@gmail.com
Venmo: @DCHistoryAndCulture
GoFundMe: https://gofund.me/d29491c0
__________________________
Zoom Connection:
This educational and entertaining program is open to all regardless of age, geographic location, etc. and since it is an online/virtual event via Zoom you can connect from anywhere in the world.
Zoom events have a limit on the number of people that can participate and therefore the event may "sell-out" once a certain number of registrations has been reached.
Zoom Connection Link Will Be Emailed:
Login info will be emailed several times beginning 24 hours prior to the event.
If you don't receive the Zoom connection link please contact us.
Zoom Connection Suggestions:
Connecting a few minutes early is strongly recommended.
To join the event simply click the Zoom link and follow the instructions.
If clicking the link doesn't work try copying and pasting it instead.
Zoom may work better in some browsers/devices than others - if one doesn't work try another.
When all else fails please read and follow the directions. : )
Didn't Receive the Zoom Connection Info?
Check your spam folder, make sure you didn't sign-up with your other email address (personal vs. work, etc.), and also review the email settings on your Eventbrite account (you may have turned off our notifications)- link below:
https://www.eventbrite.com/account-settings/email-preferences
Additional Eventbrite Troubleshooting Link:
https://www.eventbrite.com/support/articles/en_US/Troubleshooting/did-my-email-send-invitations-order-confirmations-reminders?lg=en_US
_________________________
Washington, DC History & Culture
Experience the history and culture of Washington, DC - and the world!
For more entertaining and educational programs visit us at:
https://www.Facebook.com/DCHistoryAndCulture
https://DCHistoryAndCulture.Eventbrite.com
https://www.Meetup.com/DCHistoryAndCulture
http://www.youtube.com/c/WashingtonDCHistoryCulture
We look forward to seeing you - thanks!
Robert Kelleman
rkelleman@yahoo.com
202-821-6325 (text only)
History & Culture Travels / Washington, DC History & Culture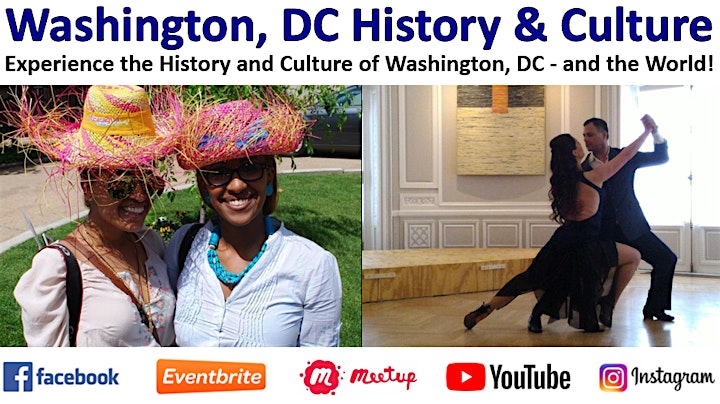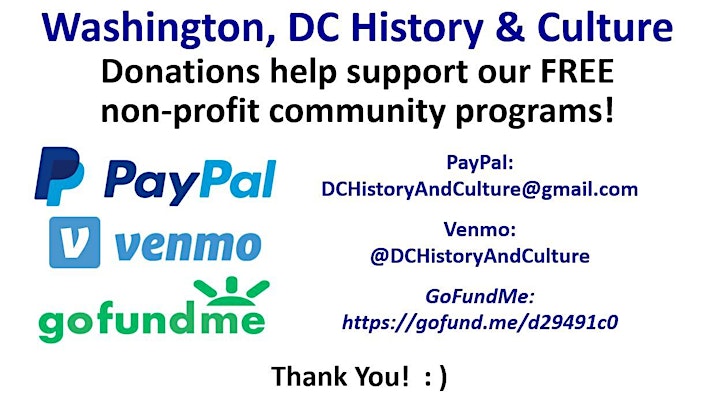 Organizer of Dr. Martin Luther King, Jr. and the "I Have A Dream" Speech Livestream