Dr. Mark Pettus; The Origins of Health: The future ain't what it used to be
Description
Got Spots Etc. and The Berkshire Carousel present:
The Origins of Health: The future ain't what it used to be
By: Mark C. Pettus MD, FACP
Attend this insightful look into the environmental impact on wellness featuring the correlation of the human-animal bond and overall optimal health.
Sunday, February 28th
3:00pm to 6:30pm
3:00 - 4:00: Meet & Greet with Dr. Mark Pettus & local Certified Therapy Dogs

4:00 - 5:30: Keynote Speaker Mark C. Pettus MD, FACP

5:30 - 5:45: Break

5:45 - 6:30: Q&A
Door Prizes and light refreshments including complimentary chocolates from Chocolatier and cash bar
Useful and practical information for everyone from the average health-conscious person to advanced medical professionals
Approved by the Massachusetts Board of Nursing for 3 CEU Credits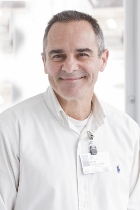 What do our current food supply and agricultural practices contribute to our health? Learn the primary changes in our food supply that have fueled ill-health and chronic disease.

Can an animal bond contribute to overall health? Understand how you can create your own environment supportive of optimum wellness.

Take away three easy to understand lifestyle interventions proven to create and sustain health.
Dr. Mark Pettus is a triple-board certified Internist, Nephrologist, and Integrative Medicine physician practicing for over 25 years. He received his A.B. from Boston University and his M.D. from the University of Massachusetts Medical School. His postdoctoral training was at Harvard Medical School. He completed his renal fellowship at The Massachusetts General Hospital in Boston. Dr. Pettus is also an alumnus of The Advanced Program for Conflict Resolution, Negotiation, and Mediation at The Harvard School of Public Health.
Dr. Pettus currently serves as the Director of Medical Education, Wellness and Population Health at Berkshire Health Systems in western Massachusetts. In addition he serves as The Associate Dean of Medical Education at The University of Massachusetts Medical School. In that capacity he oversees undergraduate and graduate medical education at Berkshire Health Systems, a major affiliate of the medical school. He is the physician lead on population health initiatives for western Massachusetts. He is former Chief of Medicine at St. Peter's Hospital in Albany, NY. He is a Clinical Associate Professor of Medicine at the University of Massachusetts Medical School. He is the former the Medical Director of The Kripalu Institute for Integrated Healing. He is the author of two books, The Savvy Patient: The Ultimate Advocate For Quality Health Care and It's All in Your Head: Change Your Mind, Change Your Health. He serves on the teaching faculty at The Center for Mind-Body Medicine in D.C. and The American Meditation Institute in Averill Park NY.
Dr. Pettus has appeared on numerous TV and Radio venues regionally and nationally.