Description
Minimally Invasive and Profitable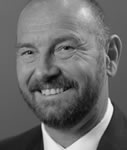 DR. MARK MALTERUD
This lecture will present the diagnostic and restorative protocols that embody the philosophy that the best dentistry is no dentistry. Early detection of caries and either remineralization or early restoration can set a tooth up for long term success. The materials, equipment and techniques that have lead to 25 years of resin bonding success will be explored. When the National Institute of Health prints that composite resins only last 5.7 years and the main reason for replacement is recurrent decay we need to step back and examine how this impacts our patients and practices. The reasons for this lack of success will be presented and techniques for creating long-term success will be taught.
Learning Objectives:
This course will delve into Caries prevention, identification and removal protocols that follow a minimally invasive biomimetic philosophy.
Minimally invasive preparation designs and equipment will be presented.
The course participants will understand Biomimetic restorative treatment protocols for more severely destroyed teeth to ensure long-term success.
The course participants will learn strategies and techniques for predictable bonding.
The course participants will understand the rationale behind isolation and ideally prepared surfaces to create bonding success.
---
SCHEDULE
Saturday, February 11, 2017
8:00 AM - REGISTRATION
8:30 AM-12:00 PM - DR. MARK MALTERUD
12:00 PM – 12:45 PM - GUEST SPEAKER, MR. STEVE DOWN
12:45 PM – 1:30 PM - LUNCH PROVIDED
1:30 PM-5:00 PM - DR. MARK MALTERUD
7 CE CREDITS
Restorative Dentistry, Esthetics/Cosmetic Dentistry, / AGD-250, 780
---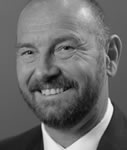 Dr. Mark Malterud

Dr Malterud is a 1983 graduate of the University of Minnesota School of Dentistry and practices General and Family dentistry in St. Paul, MN. His practice focuses on comprehensive cosmetic general dentistry incorporating Minimally Invasive Biomimetic Dental Procedures. Dr. Malterud is also an adjunct faculty member of the University of Minnesota Continuing Dental Education Department. His commitment and passion for education has allowed him to lecture locally, nationally and internationally and also attends CE as a consummate student of Dentistry. Some of his 2012 lectures include the AGD's annual meeting in Philadelphia, Academy of Biomimetic Dentistry Biomimetics Conference in Reno, WCMID Portland Oregon, South Dakota AGD Annual meeting, Bend Oregon Study Club presentation on Minimally Invasive dentistry. He has trained at the L.D. Pankey Institute and completed their entire curriculum of their original comprehensive dentistry series. Dr. Malterud is an active member of the American Dental Association, and it's state and local components and also with the AGD where he is one of Minnesota's Past Presidents and currently is the Region 10 Trustee. He has received his Mastership and Life Long Learning and Service Recognition award in the AGD and is a Fellow in both the American College of Dentists and the Academy of Dentistry International. He sits on the Boards of the Minnesota AGD and the World Congress of Minimally Invasive Dentistry. Dental articles published have been included in PPAD, Inside Dentistry, Dentistry Today, Compendium and he currently writes a column on Minimally Invasive Biomimetic Dentistry for the AGD's General Dentistry publication. Dr. Malterud also consults with various dental manufacturers on product development and testing.
---
GUEST SPEAKER-Mr. Steve Down
As America's Wealth Coach, Steve is the Founder of Financially Fit, an organization committed to helping families and individuals create wealth from any starting point. He is the author of Financially Fit for Life, which is the financial education program of choice for thousands across North America. His most recent books are Idea Economy and Wealth Bound.
Steve will share the benefits of private equity as a primary wealth creation tool for dentists.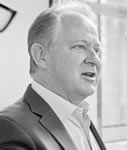 Mr. Steve Down
Salt Lake, UT
Steve Down, an Innovative Entrepreneur and, Successful Business Owner, is passionate about creating companies and providing jobs. He is the founder of many flourishing companies including CE Karma, Financially Fit, Even Stevens, The Falls Event Center, Storm Maker Media, and, Blue Hat Ventures.
You may learn more about The Steve Down Companies at www.stevedown.com
---

Catapult Group, LLC is an ADA CERP Recognized Provider. ADA CERP is a service of the American Dental Association to assist dental professionals in identifying quality providers of continuing dental education. ADA CERP does not approve or endorse individual courses or instructors, nor does it imply acceptance of credit hours by boards of dentistry.
This continuing education activity has been planned and implemented in accordance with the standards of the ADA Continuing Education Recognition Program (ADA CERP) through joint efforts between Catapult Group, LLC and CE Karma. Approval term 11/1/14 to 12/31/18.

Catapult Group, LLC is an Academy of General Dentistry Approved PACE Program Provider FAGD/MAGD Credit. Approval does not imply acceptance by a state or provincial board of dentistry or AGD endorsement. 6/1/16 to 5/31/20 Provider #306446