Dr. Mahmoud Hariri: ET&A in War-torn Syria
Description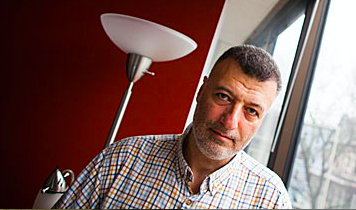 Join us, the Schlesinger Fund for Global Healthcare Entrepreneurship, Muslim Student Association, Babson Political Association and the Office of the Undergraduate Dean, in welcoming Dr. Mahmoud Hariri for an insightful discussion on the Syrian crisis with a special focus on healthcare.This talk will unpack the dangerous realities created by the Syrian Civil war and the story of how Dr. Mahmoud Hariri, one of Syria's brave surgeons and a Harvard Scholars at Risk fellow, is addressing patient care in a setting where medical facilities are targets of attack. Students will also learn how to get involved.

Moderator: Wiljeana Glover, Faculty Director, Schlesinger Fund for Global Healthcare

Light snack will be provided.