Description
Advanced Concepts in Restorative Direct and Indirect Dentistry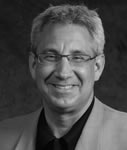 DR. LOU GRAHAM
Our day together is all about updating the audience with many of the latest techniques and materials in restorative dentistry. Yes, many courses offer such, but this course will challenge you to think, "what is best for the patient" and isn't that what counts? This course will present some of the latest diagnostic instruments and how they can guide your decision-making process. These two programs will stir debate and interaction and isn't that what education should be all about?
Advanced approaches to diagnostics for the general dentist and this should include their entire hygiene team.
Minimally invasive dentistry: Again with the latest diagnostics, decided when and how to restore early lesions. Do you really always have to drill? Lots of options!
Treating Cracked Teeth: From definition to treatment: To crown or to bond….Let the debate continue, with clinical examples that will challenge you for sure!
Treating the most challenging class2's, with step by step examples.
Geriatric Composite crowns and Geriatric reparative dentistry.
Treating the black triangles: how to save tooth structure and have results that your patients will love.
Ceramic Options for today's dentist: How to choose the best material for each clinical situation and how preparations do vary and that's only the start.
Technique tips for impressions, bleeding control, contact adjustment, cementation options.
Indirect Clinical Casework to share with every practitioner.
---
SCHEDULE
Saturday, May 6, 2017
8:00 AM - REGISTRATION
8:30 AM-12:00 PM - DR. LOU GRAHAM
12:00 PM – 12:45 PM - GUEST SPEAKER, MR. STEVE DOWN
12:45 PM – 1:30 PM - LUNCH PROVIDED
1:30 PM-5:00 PM - DR. LOU GRAHAM
7 CE CREDITS
Operative Dentistry, Material, Esthetics,/Cosmetic Dentistry , Lasers in Restorative Dentistry, Dental Materials / AGD 250, 260, 780, 017
---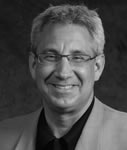 Dr. Lou Graham
Dr. Graham is an internationally recognized lecturer extensively involved in continuing education for dental professionals. His lectures focus on incorporating current clinical advancements through "conservative dentistry." He emphasizes the same concepts he practices: dental health diagnosis, treatment plans for medically compromised patients, conservative treatment, cosmetic dentistry, and customized approaches to periodontal care, implants and laser dentistry. Dr. Graham is the founder of the Catapult Group, a continuing education company whose philosophy and programs use contemporary, interactive formats to integrate time-proven conservative dentistry with 21st century materials and techniques. Dr. Graham is a published author in many leading national and international dental journals. He is a member of the American Dental Association, American Academy of Cosmetic Dentistry, Academy of General Dentistry, Chicago Dental Society and Illinois Dental Association. Dr. Graham is a graduate of Emory Dental School. He is the former Dental Director of the University of Chicago's Department of Dentistry. He enjoys providing dental care at his multi-specialty private practice group, University Dental Professionals, in Chicago, IL – Hyde Park. Dr. Graham offers half-day, full-day and multi-day lectures, including custom courses and hands-on workshops.
---
GUEST SPEAKER-Mr. Steve Down
As America's Wealth Coach, Steve is the Founder of Financially Fit, an organization committed to helping families and individuals create wealth from any starting point. He is the author of Financially Fit for Life, which is the financial education program of choice for thousands across North America. His most recent books are Idea Economy and Wealth Bound.
Steve will share the benefits of private equity as a primary wealth creation tool for dentists.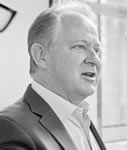 Mr. Steve Down
Salt Lake, UT
Steve Down, an Innovative Entrepreneur and, Successful Business Owner, is passionate about creating companies and providing jobs. He is the founder of many flourishing companies including CE Karma, Financially Fit, Even Stevens, The Falls Event Center, Storm Maker Media, and, Blue Hat Ventures.
You may learn more about The Steve Down Companies at www.stevedown.com
---

Approved PACE Program Provider. FAGD/MAGD Credit. Approval does not imply acceptance by a state or provincial board of dentistry or AGD endorsement. 1/1/2017 to 12/31/2018. Provider ID 217950
This activity has been planned and implemented in accordance with the standards of the Academy of General Dentistry Program Approval for Continuing Education (PACE) through the joint program provider approval of Knowledge Factory, LLC and CE Karma. Knowledge Factory, LLC is approved for awarding FAGD/MAGD credit. AGD ID# 217950
Cancellation Policy: You may cancel your registration up to 24 hours before the start of the event for a full refund.