Description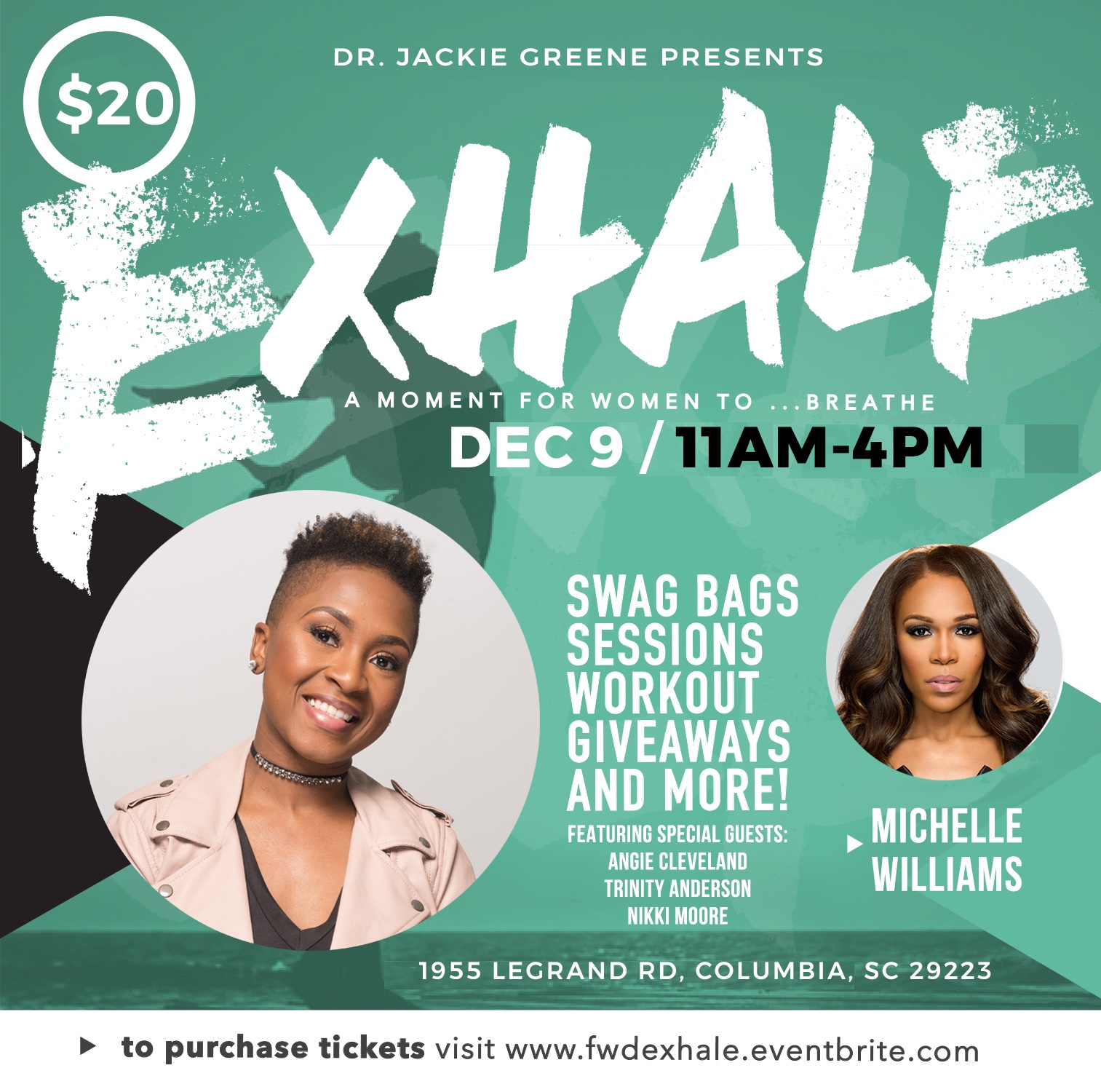 Are you a woman who needs a moment to breathe?
Do you ever feel like you need to:
Go from tired to refreshed?
Grow stronger in your walk with God?
Let go of insecurities and believe in your worth?
Drop the weight of the world and find a safe space to release?
Let's be honest.
Sis, you need a moment to breathe…we all do. It's time to EXHALE!
We as women often don't make enough time for ourselves. EXHALE was birthed to provide a space for women of all ages, from all walks of life, to come together and literally EXHALE! Together, we are going to take a moment for self-reflection, hear from the Lord, worship, heal, and be physically active!
You will leave feeling empowered! This EXHALE women's experience will be FIERCE!!! Together, we are making a decision to let go of the layers and reveal our true selves. This is what this EXHALE is all about.
Get your ticket right now! Grab your mom, sister, or girlfriends and invite them too. Your life will never be the same!
*Please wear workout clothes & comfortable shoes to the event.
#Exhale #TheForwardWoman #DrJG