Actions and Detail Panel
Dr. Hugh Flax McMinnville, OR
Sat, June 17, 2017, 8:00 AM – 5:00 PM PDT
Description
Contemporary Cosmetic Dentistry- Predictable Principles that "Facilitate and Replicate" the Smiles of Our Patients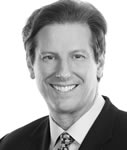 DR. HUGH FLAX
Cosmetic dentistry is no longer a novelty as it was in the 1980's......it is serious business. Patient expectations are growing so that you must learn to master the art and science not only in the front but the back of the mouth. Fortunately advancements in technology and materials have allowed dentists and their teams to be on the same page with the patient, lab, and specialist that help you create extraordinary results that are predictable and profitable for the practice and often affordable for patients.
Learning Objectives:
Learn critical factors in smile design that help you create beauty and" keep it real".
See how veneer cases can be easy to do by always doing 4 critical steps.
Discover how laser technology can make your cases esthetically beautiful, biologically healthy that promote healing and improve your bottom line–even 2 months faster in complex cases.
Find out how having the ability to efficiently and effectively design smiles with composite is not a "lost art' using minimally invasive preparation design and properly layering composite resin with simple layering of opacity, translucency and color to achieve the beautiful and believable results.
Learn updated techniques in posterior composites that are minimally invasive.
---
SCHEDULE
Saturday, June 17, 2017
8:00 AM - REGISTRATION
8:30 AM-12:00 PM - DR. HUGH FLAX
12:00 PM – 12:45 PM - GUEST SPEAKER, MR. STEVE DOWN
12:45 PM – 1:30 PM - LUNCH PROVIDED
1:30 PM-5:00 PM - DR. HUGH FLAX
7 CE CREDITS
Restorative Dentistry, Esthetic/Cosmetic Dentistry, Occlusal Adjusment, All Ceramic Restorations / AGD - 250, 780, 184, 612
---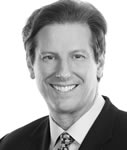 Dr. Hugh Flax

Dr. Flax is internationally known for his leadership in cosmetic dentistry. A Past President of the American Academy of Cosmetic Dentistry, he has lectured and authored in Europe, Japan, Canada, and the United States on lasers, smile design, and advance restorative techniques to enhance the skills of dental teams in making their care world class for their patients. Hugh D. Flax received his DDS degree from Emory University in 1983 following undergraduate Phi Beta Kappa honors. While doing a residency he did Posterior Composites research at LSU Dental School in 1984-1985. He has been a member of the American Academy of Cosmetic Dentistry since 1994 and became Accredited in 1997. He was President of the Atlanta Chapter of the AACD (1996-1998) and founded the Georgia Academy of Cosmetic Dentistry in 2007. Dr. Flax served for two years as Co-Chair of the Conference Advisory Committee for 2003 AACD Scientific Session in Orlando. He is on the Editorial Board of the Journal of Cosmetic Dentistry and Practical Periodontics and Restorative Dentistry. He has been the Chairperson of the AACD Private Education Advisory Council, the 2008 AACD Meeting, the 2010 AACD European Meeting, and was a member of the AACD Board of Directors for over 8 years. Outside of the AACD, Dr. Flax is a member of the AAED, ADA, AGD, ALD, AAID, ICOI, Catapult Elite, and the L.D. Pankey Alumni Association. He is also a certified Fellow with World Clinical Laser Institute. Clinical Instructor at Georgia Regents University College of Dental Medicine. Lastly, he is a Fellow of both the International Academy of Dentofacial Therapeutics, Master in the ICOI, Associate Fellow of the AAID and a graduate of the world renowned Kois Center. Dr. Flax practices full time in Atlanta, Georgia focusing on functional-appearance related conditions and advanced laser dentistry as well as writing and lecturing on how to help others do the same for their own practices. For 4 years in a row, his website has been rated one of the best by Dental Economics magazine. In 2003, he was WSB-TV.com's expert on Cosmetic Dentistry as well as appearing on FOX News demonstrating the miraculous benefits of laser dentistry. He has been the expert dentist on the "Meet the Products" television show, H2O Magazine, and Best Self. Lastly, he and his practice have been featured in many women's magazines such as Cosmo, Allure, and Good Housekeeping as well as The Wall Street Journal, Dear Doctor, and Productive Dentist Magazine (cover story), The Atlanta Business Chronicle, Jezebel, Atlanta Magazine, In Style, and New Beauty magazine. Dr. Flax offers half-day, full-day and multi-day lectures.
---
GUEST SPEAKER-Mr. Steve Down
As America's Wealth Coach, Steve is the Founder of Financially Fit, an organization committed to helping families and individuals create wealth from any starting point. He is the author of Financially Fit for Life, which is the financial education program of choice for thousands across North America. His most recent books are Idea Economy and Wealth Bound.
Steve will share the benefits of private equity as a primary wealth creation tool for dentists.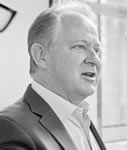 Mr. Steve Down
Salt Lake, UT
Steve Down, an Innovative Entrepreneur and, Successful Business Owner, is passionate about creating companies and providing jobs. He is the founder of many flourishing companies including CE Karma, Financially Fit, Even Stevens, The Falls Event Center, Storm Maker Media, and, Blue Hat Ventures.
You may learn more about The Steve Down Companies at www.stevedown.com
---

Catapult Group, LLC is an ADA CERP Recognized Provider. ADA CERP is a service of the American Dental Association to assist dental professionals in identifying quality providers of continuing dental education. ADA CERP does not approve or endorse individual courses or instructors, nor does it imply acceptance of credit hours by boards of dentistry.
This continuing education activity has been planned and implemented in accordance with the standards of the ADA Continuing Education Recognition Program (ADA CERP) through joint efforts between Catapult Group, LLC and CE Karma. Approval term 11/1/14 to 12/31/18.

Catapult Group, LLC is an Academy of General Dentistry Approved PACE Program Provider FAGD/MAGD Credit. Approval does not imply acceptance by a state or provincial board of dentistry or AGD endorsement. 6/1/16 to 5/31/20 Provider #306446
Date and Time
Location
The Falls Event Center at Evergreen
510 Northeast Captain Michael King Smith Way
McMinnville, Oregon 97128