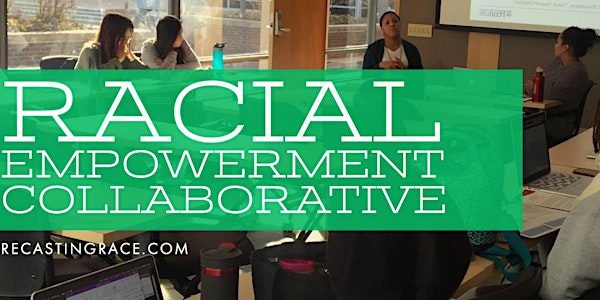 Dr. Howard Stevenson's Annual Summer Racial Literacy Institute
Dr. Howard Stevenson's Annual Summer Racial Literacy Institute
When and where
Location
The HIVE 30 South 15th Street Philadelphia, PA 19102
About this event
At the Racial Empowerment Collaborative (REC), we view the ability to cope with racial stress as a matter of skill, not character or morality. Dr. Howard Stevenson's annual Summer Racial Literacy Institute seeks to increase racial literacy—the ability to read, recast, and resolve racially stressful social interactions—in our participants. The more we practice the skills of racial literacy, the more competent we become in navigating racially stressful encounters across various social contexts. The Racial Literacy Institute will be held this August from the 5th through the 8th.
The training is designed for superintendents, administrators, teachers, students and various service providers working towards positive youth development. Most schools and organization fail to act on racial microaggressions because the stress of negotiating such conflicts are extremely high. Stress affects thoughts, feelings, body reactions, relationships, and actions. Racial discourse is so stressful physically, physiologically, and intellectually that instead of facing conflict directly, educators and school leaders perpetuate a set of avoidance and coping strategies.
A healthier approach is to cultivate racial literacy by means of storytelling, journaling, relaxation, debating, and role playing. By reducing teachers', school leaders' and organizational leaders' racial stress, we believe we will be able to provide healthy learning and working environments in which everyone can thrive.
Attendees will learn:
A model that applies culturally relevant behavioral stress management strategies to address racial stress in schools and elsewhere.
Workable solutions for students, parents, teachers, and administrators.
Measurable outcomes and strategies for developing racial literacy skills that can be integrated into the K-12 curriculum and teacher/faculty/staff professional development.
Teaching and leadership skills that will create a more tolerant and supportive school environment for all students.
Cost of attendance will cover:
Access to Racial Literacy Resource Library
Twenty-four hours of direct training
Continental breakfast, lunch and beverages
Refunds:
Please note that if you are unable to attend or need to request a refund for any reason within two weeks of the event you will be refunded 90% the individual ticket.
If you have any questions please contact racialliteracy@lionstory.org