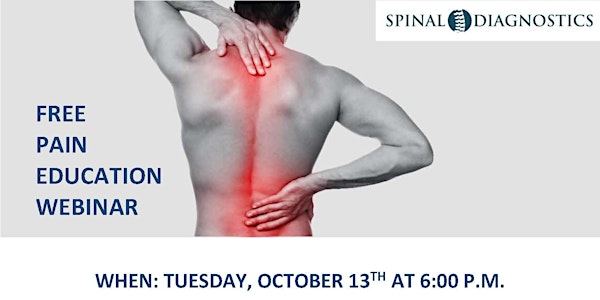 DR. HEROS - FREE PAIN EDUCATION WEBINAR
You are invited to join Dr. ROBERT HEROS (www.spinaldx.com) for a virtual discussion on…
About this event
NON‐OPIOID ALTERNATIVES TO MANAGE PERSISTENT PAIN AND RESTORE FUNCTION
Far too many patients are living with persistent pain while unaware of their options. New innovations offer significant relief and hope. If you or a family member is suffering, please join us for this free webinar which includes new and advanced options for managing persistent pain.
AVAILABLE ON ANY DEVICE WITH INTERNET ACCESS
Note: We will also email out a recording of the Webinar following the event for those that register and are unable to attend. So please register if you'd like to attend or to receive the recording.