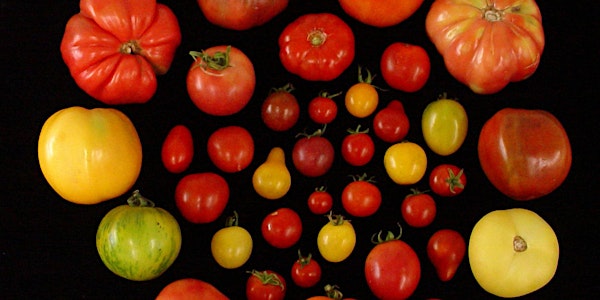 Dr. Harry Klee - Why doesn't my supermarket tomato have any flavor and why should I care?
When and where
Location
Carnegie Institution for Science 1530 P Street Northwest Washington, DC 20005
Description
REGISTRATION OPENS ON 08/17
Modern tomatoes lack the intense flavor of heirloom, grown in your back yard varieties. What exactly is "tomato flavor"? Where did it go and what can we do about it? We believe that better flavor leads directly to better, healthier food choices. So we have systematically taken apart the chemistry and genetics of flavor in order to understand and restore it to its former glory. Along the way we've learned some amazing things about the way we taste and smell that have major implications for foods.
Dr. Harry Klee, University of Florida, Horticultural Sciences Department
- The Carnegie Institution will open its doors at 6:00PM.
- An overflow room, with screens, will be available when our auditorium reaches maximum capacity. Seating in the auditorium is on a first-come, first-served basis.
The Carnegie Institution for Science has partnered with Colonial Parking to offer parking reservations for its public lectures and conferences: http://www.ecolonial.com/locations/carnegie-science-institute/