Dr. Greer: Cosmic Cultures & The New Era of Universal Peace

Sunday, February 21, 2016 from 6:00 PM to 8:00 PM (PST)
Event Details
Cosmic Consciousness
Cosmic Cultures and the Coming New Era of Universal Peace
~AN ONLINE WORKSHOP~
PRESENTED BY DR. STEVEN GREER
If we are going to achieve world peace we need to truly understand the commonalities among peoples and races. …How much more so for Peace throughout the Universe.  That fundamental commonality is our Universal Consciousness.  The light of oneness that shines from within – no matter how different the outside form – is the basis for our communication with all sentient beings.
Join Dr. Greer for a riveting 2 hours discussing the importance of Cosmic Consciousness, the experiences of the Contact groups that have been going out for over 25 years, and the promise this holds for Universal Peace. For more information about Dr. Greer and his work
www.SiriusDisclosure.com
---
 ****REPLAY AVAILABLE IF YOU CAN'T ATTEND LIVE****
---
   Join Steven Greer Live on February 21st, 2015
 6:00 pm - 8:00 pm California Time (PST)
9:00 pm – 11:00 pm New York Time (EST)
 2:00 am - 4:00 am London Time (GMT)
---
 ****REPLAY AVAILABLE****
IF YOU ARE UNABLE TO ATTEND THE DAY OF THE WEBINAR, YOU CAN STILL REGISTER AND RECEIVE THE REPLAY LINK ONCE THE EVENT IS OVER
If you want to attend the Los Angeles, CA workshop in person, please go to www.SiriusDisclosure.com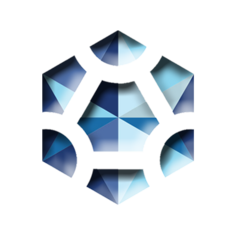 Organizer
Multiple Projects have come together under the heading of the SiriusDisclosure.com . Our aims are undeniably lofty. We are interested in the development of a peaceful relationship with Extraterrestrial Intelligence (ETI) which has been visiting planet Earth for decades if not centuries. Part of the reason the ETI presence has been kept secret is that one of the first questions would be, "How are they getting here?"   They are not using fossil fuels.   It is through zero point or quantum vacuum energy generation systems.  And it is those energy systems we want to develop and bring out to the general public so that we may have a world of pollution free , sustainable abundance. If you want to know more about the human – ET relationship, please read Dr. Greer's papers accessible on the SiriusDisclosure toolbar.  Or read about the evidence with photos, documents and testimony. If you want to know more about new energy go to The Orion Project section of the SiriusDisclosure.com website.