Description
Soft Tissue Concepts for the General Dentist: Understanding What's Possible and What's Not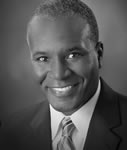 DR. GORDON FRASER
Would you like to understand soft tissue grafting procedures - and the parameters which control their success – whether doing them yourself or referring them out? Ever attempt a soft tissue procedure (or send it out) and the result was worse than it was to begin with? Eliminate these concerns from your practice! Understanding anatomic features is crucial in recognizing pathology and/or structures that need to be corrected for long lasting maintenance of the dentition. This understanding is also essential to a dentist's ability to clearly explain procedures to patients and their ultimate treatment acceptance. Providing patients the proper information and education about their individual situation puts their expectations in line with what is possible and increases patient confidence. Master these concepts and eliminate disappointment. This course is designed for the general dentist who has limited or no experience with soft tissue procedures, attendees will learn the importance of mucogingival therapy. They will learn how defects in morphology, tooth position and underlying boney support at implants and teeth determine soft tissue outcomes. Dr. Fraser illuminates facts vs. theory through case studies and examples. Mastering these concepts is key to the overall success of the dental practice, patient satisfaction, and bottom line.
Learning Objectives:
Understand anatomic features for diagnosing pathology and/or structural defects in hard and soft tissue (dry skulls are used as visual aids).
Communication techniques for explaining expected outcomes based upon each patient's individual situation.
Define mucogingival therapy and explore specific considerations.
Facts, theory and specifics, including case studies and examples.
Compare grafting procedure materials (allograft, xenograft, autograft) and how to determine success rates.
Utilizing growth factors (Emdogain, GEM 21S, PDGF) to shorten healing time and increase successful outcomes.
---
SCHEDULE
Friday, February 17, 2017
8:00 AM - REGISTRATION
8:30 AM-12:00 PM - DR. GORDON FRASER
12:00 PM – 12:45 PM - GUEST SPEAKER, MR. STEVE DOWN
12:45 PM – 1:30 PM - LUNCH PROVIDED
1:30 PM-5:00 PM - DR. GORDON FRASER
7 CE CREDITS
Restorative Dentistry, Esthetics/Cosmetic Dentistry, Lasers in Restorative Dentistry, Laser Therapy/Electosurgery / AGD-250, 780, 260, 135
---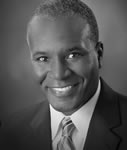 Dr. Gordon Fraser

Dr. Fraser has been trained as a Periodontist in the placement of dental implants and surgical procedures limited to the oral cavity. He is a graduate of Temple University and served our country as a Periodontist in the United States Air Force. Dr. Fraser is an internationally acclaimed lecturer and has traveled internationally to teach dentist about Periodontics and Implant Dentistry. Dr. Fraser is the founder of PURE PERIO: an in-practice specialty provider and dental implant coaching program. He is the founder of Southern Georgia Dental Education, a resource for continuing education for dentists, hygienists and staff members. Dr. Fraser lectures on: periodontics, dental implants from beginning to advanced placement and restoration, soft tissue considerations, 3D imaging and implant over-dentures. Dr. Fraser also coaches doctors and their teams on how to begin placing and restoring dental implants in their offices. Dr. Fraser offers half-day, full-day and multi-day lectures, including custom courses designed for the needs of your meeting.
---
GUEST SPEAKER-Mr. Steve Down
As America's Wealth Coach, Steve is the Founder of Financially Fit, an organization committed to helping families and individuals create wealth from any starting point. He is the author of Financially Fit for Life, which is the financial education program of choice for thousands across North America. His most recent books are Idea Economy and Wealth Bound.
Steve will share the benefits of private equity as a primary wealth creation tool for dentists.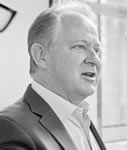 Mr. Steve Down
Salt Lake, UT
Steve Down, an Innovative Entrepreneur and, Successful Business Owner, is passionate about creating companies and providing jobs. He is the founder of many flourishing companies including CE Karma, Financially Fit, Even Stevens, The Falls Event Center, Storm Maker Media, and, Blue Hat Ventures.
You may learn more about The Steve Down Companies at www.stevedown.com
---

Catapult Group, LLC is an ADA CERP Recognized Provider. ADA CERP is a service of the American Dental Association to assist dental professionals in identifying quality providers of continuing dental education. ADA CERP does not approve or endorse individual courses or instructors, nor does it imply acceptance of credit hours by boards of dentistry.
This continuing education activity has been planned and implemented in accordance with the standards of the ADA Continuing Education Recognition Program (ADA CERP) through joint efforts between Catapult Group, LLC and CE Karma. Approval term 11/1/14 to 12/31/18.

Catapult Group, LLC is an Academy of General Dentistry Approved PACE Program Provider FAGD/MAGD Credit. Approval does not imply acceptance by a state or provincial board of dentistry or AGD endorsement. 6/1/16 to 5/31/20 Provider #306446