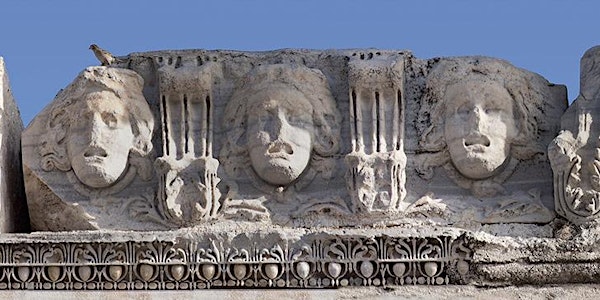 Dr. Elizabeth L. Hillman: Captain Marvel and 21st-century Women's Colleges
Captain Marvel and 21st-century Women's Colleges
When and where
Location
Multipurpose Room, Student Community Center 397 Hutchinson Dr. Davis, CA 95616
About this event
The UC Davis Forums on the Public University and the Social Good is pleased to announce that our sixth Forum for the 2018-2019 season will take place on Thursday, May 23, 2019. This Forum will feature Dr. Elizabeth L. Hillman, the President of Mills College.
In her lecture, Dr. Hillman will discuss the ways women's colleges can continue to champion social justice in the 21st-century. Women's colleges must update their identities and turn to partnerships with others—including community colleges and public universities, government agencies and community-based nonprofits, corporations and entrepreneurs, and K-12 educators—who care about the education of women and girls.
The lecture will take place from 3 to 4:30 PM in the Multipurpose Room of the Student Community Center. A reception and light refreshments will follow.
_________________________________________________________________________________________________________
Dr. Elizabeth L. Hillman is the 14th President of Mills College. She has extensive experience in higher education administration and instruction and a distinguished background working on key gender and women's issues.
Dr. Hillman's expertise in sexual violence and gender issues in military organizations and culture has brought her national and international recognition. She has testified before Congress as an expert witness on numerous occasions, and in 2013-14 she served on the Response Systems to the Adult Sexual Assault Crimes Panel (RSP), and also chaired the RSP's Comparative Systems Subcommittee.
A founding member of the Presidents' Alliance on Higher Education and Immigration, Dr. Hillman also currently serves on the executive board of the Association of Independent California Colleges and Universities, the board of the Women's College Coalition, and as a member of the NCAA Division III Chancellors and Presidents Advisory Group. She was appointed to serve on a blue-ribbon study group, the National Academies of Sciences Engineering and Medicine Committee Addressing Sexual Harassment in the Science, Engineering, and Medical Workplaces, that released a pathbreaking report in 2018.