Description
Hot Topics in Aesthetic and Restorative Dentistry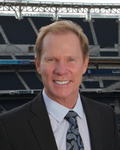 DR. DAVID HORNBROOK
For the past decade, the search for invisible, beautiful dentistry has been the goal of both the clinician and the manufacturers. Coupled with the public's quest for ideal aesthetics and a youthful, white smile, as the journey continues, it has also become more difficult. More difficult because our patients are more demanding for perfection today than ever before and more confusing because of the vast array of new materials and options available to provide this care.
Join Dr. David Hornbrook as he explores our options for aesthetic, metal-free dentistry for our patients in applications including smile design, posterior restorative, bridge applications, and full mouth rehabilitation. Discussion will include updates of dentinal adhesion; ideal cementation of the new materials using the new resin cements, and addressing the role function plays in our decision- making. This truly is the "Platinum Age" of dentistry and the potential for what we can offer to our patients, both aesthetically and functionally, is more exciting and rewarding than ever before.
Objectives and subjects covered will include:
The use of lasers to enhance the Aesthetic result
Reviewing and evaluating the diagnostic wax-up
How to design the "functional smile"
Learning how to predictably choose the correct cements for different materials that enhance aesthetics and long-term success
Understanding how we can truly be metal-free, even with posterior bridges
Dental Materials update and decision-making
---
SCHEDULE
Friday, March 10, 2017
8:00 AM - REGISTRATION
8:30 AM-12:00 PM - DR. DAVID HORNBROOK
12:00 PM – 12:45 PM - GUEST SPEAKER, MR. STEVE DOWN
12:45 PM – 1:30 PM - LUNCH PROVIDED
1:30 PM- 5:00 PM - DR. DAVID HORNBROOK
7 CE CREDITS
Restorative Dentistry, Esthetics/Cosmetic Dentistry, Porcelain Veneers, Laser Therapy/Electosurgery, Lasers in Restorative Dentistry / AGD - 250, 780, 253, 135, 260
---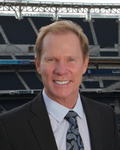 Dr. David Hornbrook

Dr. David Hornbrook is a gifted clinician and product researcher turned mentor, guides meeting participants to the realization that they, too, possess the ability to practice aesthetic dentistry at the very highest level. He is one of dentistry's most famous faces and one of the pioneers of live patient, hands-on clinical education, as the founder and past director of LVI, Pac-live and the Hornbrook Group. He has been a guest faculty member of the post- graduate programs in Cosmetic Dentistry at Baylor, Tufts, SUNY at Buffalo, UMKC, and the UCLA Center of Cosmetic Dentistry. Dr. Hornbrook lectures internationally on all facets of aesthetic and restorative dentistry and has published articles in all of the leading dental journals. A prolific researcher and materials enthusiast, he consults with numerous manufacturers on product development and refinement. Dr. Hornbrook's warm and engaging style earns him the highest possible marks from participants and meeting sponsors. In addition to all State Dental Associations, his presentations include the following major Annual Conferences: American Academy of Cosmetic Dentistry American Dental Association Academy of General Dentistry Thomas P Hinman Meeting Greater New York Meeting New Zealand Academy of Cosmetic Dentistry Florida Academy of Cosmetic Dentistry The Dentistry Show-UK Crown Council Chicago Midwinter Meeting Click Below to Learn More: http://www.hornbrook.com/ http://davidhornbrook.com/
---
GUEST SPEAKER-Mr. Steve Down
As America's Wealth Coach, Steve is the Founder of Financially Fit, an organization committed to helping families and individuals create wealth from any starting point. He is the author of Financially Fit for Life, which is the financial education program of choice for thousands across North America. His most recent books are Idea Economy and Wealth Bound.
Steve will share the benefits of private equity as a primary wealth creation tool for dentists.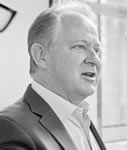 Mr. Steve Down
Salt Lake, UT
Steve Down, an Innovative Entrepreneur and, Successful Business Owner, is passionate about creating companies and providing jobs. He is the founder of many flourishing companies including CE Karma, Financially Fit, Even Stevens, The Falls Event Center, Storm Maker Media, and, Blue Hat Ventures.
You may learn more about The Steve Down Companies at www.stevedown.com
---

Catapult Group, LLC is an ADA CERP Recognized Provider. ADA CERP is a service of the American Dental Association to assist dental professionals in identifying quality providers of continuing dental education. ADA CERP does not approve or endorse individual courses or instructors, nor does it imply acceptance of credit hours by boards of dentistry.
This continuing education activity has been planned and implemented in accordance with the standards of the ADA Continuing Education Recognition Program (ADA CERP) through joint efforts between Catapult Group, LLC and CE Karma. Approval term 11/1/14 to 12/31/18.

Catapult Group, LLC is an Academy of General Dentistry Approved PACE Program Provider FAGD/MAGD Credit. Approval does not imply acceptance by a state or provincial board of dentistry or AGD endorsement. 6/1/16 to 5/31/20 Provider #306446
Date and Time
Location
DoubleTree Suites by Hilton
515 Fellowship Road
North Mt. Laurel, New Jersey 08054