Description
SCHEDULE
Saturday, August 19, 2017
8:00 AM - REGISTRATION
8:30AM-12:00 PM - DR. DAVID HORNBROOK
12:00 PM – 12:45 PM - GUEST SPEAKER, MR. STEVE DOWN
12:45 PM – 1:30 PM - LUNCH PROVIDED
1:30 PM-5:00 PM - DR. DAVID HORNBROOK
7 CE CREDITS
Esthetics/Cosmetic Dentistry, Porcelain Veneers, Restorative Dentistry / AGD-780,253,250, 783

---
COURSE DESCRIPTION
"Cementation and Adhesive Update: Understanding What, When, and Why"
DR. DAVID HORNBROOK
The creative, artistic, and astute clinician now has the opportunity to master restorative dentistry like at no other time in the history of our profession. Dr. Hornbrook discusses the new ceramic systems available and why the elimination of metal in our practices is a more viable option than ever before. The new metal-free systems are more durable, more aesthetic, more bondable, more conservative, and have better wear compatibility than metal restorations. This presentation covers what's available, when to use what, and how to optimize predictability.
Learn:
When does aesthetics trump strength and vice-versa
Creative use of implant and implant abutments and long-term provisionals to provide predictability
Preparation design to maximize success and creative uses of ceramic systems
Polishing systems that rival ceramic glasses
---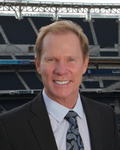 Dr. David Hornbrook

Dr. David Hornbrook is a gifted clinician and product researcher turned mentor, guides meeting participants to the realization that they, too, possess the ability to practice aesthetic dentistry at the very highest level. He is one of dentistry's most famous faces and one of the pioneers of live patient, hands-on clinical education, as the founder and past director of LVI, Pac-live and the Hornbrook Group. He has been a guest faculty member of the post- graduate programs in Cosmetic Dentistry at Baylor, Tufts, SUNY at Buffalo, UMKC, and the UCLA Center of Cosmetic Dentistry. Dr. Hornbrook lectures internationally on all facets of aesthetic and restorative dentistry and has published articles in all of the leading dental journals. A prolific researcher and materials enthusiast, he consults with numerous manufacturers on product development and refinement. Dr. Hornbrook's warm and engaging style earns him the highest possible marks from participants and meeting sponsors. In addition to all State Dental Associations, his presentations include the following major Annual Conferences: American Academy of Cosmetic Dentistry American Dental Association Academy of General Dentistry Thomas P Hinman Meeting Greater New York Meeting New Zealand Academy of Cosmetic Dentistry Florida Academy of Cosmetic Dentistry The Dentistry Show-UK Crown Council Chicago Midwinter Meeting Click Below to Learn More: http://www.hornbrook.com/ http://davidhornbrook.com/
---
GUEST SPEAKER-Mr. Steve Down
As America's Wealth Coach, Steve is the Founder of Financially Fit, an organization committed to helping families and individuals create wealth from any starting point. He is the author of Financially Fit for Life, which is the financial education program of choice for thousands across North America. His most recent books are Idea Economy and Wealth Bound.
Steve will share the benefits of private equity as a primary wealth creation tool for dentists.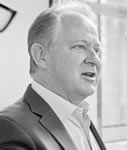 Mr. Steve Down
Salt Lake, UT
Steve Down, an Innovative Entrepreneur and, Successful Business Owner, is passionate about creating companies and providing jobs. He is the founder of many flourishing companies including CE Karma, Financially Fit, Even Stevens, The Falls Event Center, Storm Maker Media, and, Blue Hat Ventures.
You may learn more about The Steve Down Companies at www.stevedown.com
---

Approved PACE Program Provider. FAGD/MAGD Credit. Approval does not imply acceptance by a state or provincial board of dentistry or AGD endorsement. 1/1/2017 to 12/31/2018. Provider ID 217950
This activity has been planned and implemented in accordance with the standards of the Academy of General Dentistry Program Approval for Continuing Education (PACE) through the joint program provider approval of Knowledge Factory, LLC and CE Karma. Knowledge Factory, LLC is approved for awarding FAGD/MAGD credit. AGD ID# 217950
Cancellation Policy: You may cancel your registration up to 24 hours before the start of the event for a full refund.