Dr. David Emanuel is teaching at the Feast of Tabernacles celebration!

Saturday, October 5, 2013 from 9:00 AM to 1:00 PM (EDT)
Event Details
Dear Friends,
Let me tell you a little about this amazing opportunity for you to increase your Bible understanding by joining us on Saturday, October 5, 2013 to interact with the scholarship of David Emanuel. You can see his impressive credentials below but more than that, I can tell you is he is a man who loves Holy Scripture and has a special anointing for teaching it from a Jewish roots perspective. David told me that he heard Dwight Pryor teach in England many years ago, and it proved to be catalytic to his sense of calling and direction.
In keeping with the weekend's Feast of Tabernacles celebration David is going to share three transforming lectures on the many reflections of the Exodus motif in the Bible. You'll want to bring family and friends to this special event designed to better equip every believer to read the Bible for themselves.
I'm looking forward to seeing you there!
James Whitman, Center for Judaic-Christian Studies
What is the seminar schedule?
The Exodus in Biblical Literary History on Saturday, October 5, 2013
* First lecture 9:00-10:15 [15 minute break]
* Second lecture 10:30-11:30 [15 minute break]
* Third and final lecture 11:45-1:00
Do I need to register?
Yes, although this amazing seminar is free to you, each participant needs to have a ticket. Simply follow the instructions above.
Who is Dr. David Emanuel?
David (MSc. University of London; M.A, Ph.D. Hebrew University Jerusalem) is Chair, Bible Department College of Bible & Christian Ministry at Nyack College, New York City. He is a respected scholar in the disciplines of the Hebrew language and the Hebrew Scriptures.
How is this related to the Friday and Saturday night Feast of Tabernacles praise gatherings?
First of all, come to everything if you can! People travel from far and wide to participate in this annual event. There is a praise gathering on Friday night, October 4 in the same facility which starts at 6:30pm. Following our special seminar event on Saturday the 5th, another evening of worship begins at 6:00pm completely different from the night before. You are welcome to join in these two evenings celebrating Sukkot, sandwiching a dynamic day of quality lectures. For further details about this Feast of Tabernacles weekend, visit the sponsor's website churchmessiah.org.
When & Where

Hosted by Beavercreek Church of the Nazarene
1850 N Fairfield Rd.
Beavercreek, OH 45432


Saturday, October 5, 2013 from 9:00 AM to 1:00 PM (EDT)
Add to my calendar
Organizer
JC Studies (The Center for Judaic-Christian Studies)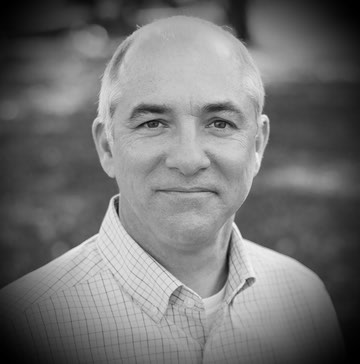 Hello, my name is James Whitman, and it's my privilege to direct the ministries of JC Studies where our desire is that you know God more intimately by grasping His Word more completely. I'm glad you're considering joining our teaching event; it will be worth your time.
Founded over thirty years ago by Dwight A. Pryor, the Center for Judaic-Christian Studies (JC Studies) is an evangelical, non-profit teaching ministry with a passion for acclimating Christians to the life and times of Jesus and the early church. Through our educational events leading scholars share their expertise in the language, literature, culture and traditions of Israel during the life and time of Jesus and the early church (Second Temple Period), providing important insights into sacred scripture—both old and new.
Dr. David Emanuel is teaching at the Feast of Tabernacles celebration!