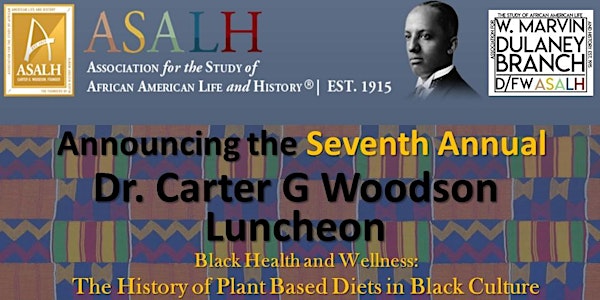 Dr. Carter G. Woodson Seventh Annual Black History Luncheon
Event Information
Location
African American Museum of Dallas
3536 Grand Avenue
Dallas, TX 75210
Understand the history of plant base diets in the Black culture.
About this event
Theme: THE BLACK FAMILY – HEALTH & WELLNESS: The History of Plant Based Diets in the Black Culture.
Featuring Restaurateur TISHA CREAR Owner of Recipe Oak Cliff
ZOOM LINK WILL BE SENT VIA EMAIL 24 HOURS PRIOR TO EVENT.
About the Restaurateur
MS. TISHA CREAR is from Dallas, Texas, and is dedicated to preserving and creating space for a healthy community.
She is a graduate of Dallas Booker T. Washington High school for the Performing and Visual Arts and has a Bachelor of Fine Arts in Theatre and African Studies from New York University and a Master of Science in Management and Administration Sciences from the University of Texas at Dallas.
Ms. Crear has over 30 years of professional experience in the Dallas cultural arts scene functioning as a teaching artist, entrepreneur, and arts administrator.
Tisha Is currently the owner of Recipe Oak Cliff, a delicious food security project of the Susu Cultural Business Incubator which opened in 2017. RecipeOC serves fresh plant based vegan food and juice with alkaline, live/raw vegan food and cultural dishes.
In addition to being the owner of Recipe Oak Cliff, Tisha Crear owned and operated the creative venue Reciprocity that hosted six years of performance and gallery events, artist consignment and cooperative projects, as well as a vegetarian café with a school lunch program.
Tisha was employed 12 years with the City of Dallas Office of Cultural Affairs as a Program Coordinator developing and administering cultural arts contracts.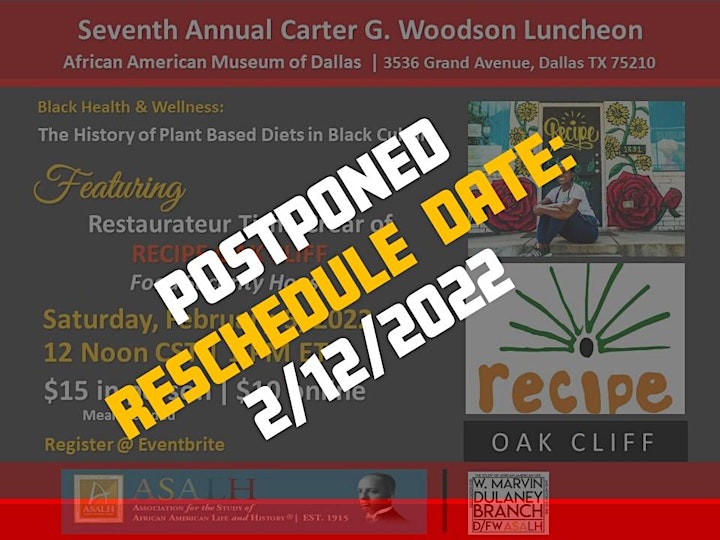 Date and time
Location
African American Museum of Dallas
3536 Grand Avenue
Dallas, TX 75210