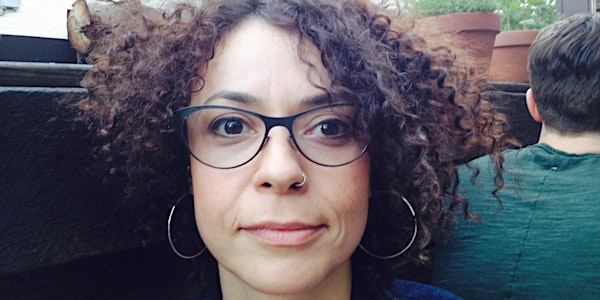 Dr. Alessandra Renzi on Social Movements Changing Across Cycles of Struggle
Dr. Alessandra Renzi will talk about her book Hacked Transmissions: How Social Movements Change Across Cycles of Struggle +Across Technology
About this event
This event will be virtual with professional live captions.
You need to sign up on eventbrite-- this is especially important if the event happens in a virtual context so that you can get the zoom link (we do this to prevent zoombombing)-- if the event is in-person we will have to limit the number of attendees depending on COVID-19 protocols.
Dr. Alessandra Renzi will talk about her book Hacked Transmissions: How Social Movements Change Across Cycles of Struggle and Across Technology. This talk will be followed by a Q and A period.
Dr. Alessandra Renzi is Associate Professor, Communication Studies at Concordia University. Dr. Renzi's interdisciplinary work explores the linkages and relays between media, art and civic engagement through community-led research, ethnographic studies and media projects. She has studied pirate television networks in Italy, the surveillance of social movements in Canada after 9-11 and housing and data justice in Indonesia. Her current research investigates how society's increasing reliance on platforms, algorithms and AI is changing urban landscapes and community organizing alike. She is the PI of a Social Sciences and Humanities Research Council (SSHRC) Insight Grant titled "On the Margins of the Platform Economy: Community-led Responses to Technical Gentrification," with focus on Montreal's Parc Extension neighbourhood.
This event is part of the 3rd Season of the Feminist and Accessible Publishing and Communications Technologies Speaker and Workshop Series (https://www.feministandaccessiblepublishingandtechnology.com), organized by Dr. Alex Ketchum.
Season 3 of our series was made possible thanks to our sponsors: SSHRC (and the Initiative for Digital Citizen Research), the Institute for Gender, Sexuality, and Feminist Studies (IGSF), the DIGS Lab, Milieux, Initiative for Indigenous Futures, MILA, and the McGill Writing Centre.
There is no fee required to attend this event. We will provide captions in english. This event will be recorded and made available on our website after the event: https://www.feministandaccessiblepublishingandtechnology.com/p/videos.html