Description
SCHEDULE
Saturday, September 30, 2017
8:00 AM - REGISTRATION
8:30 AM-12:00 PM - DR. ALDO LEOPARDI
12:00 PM – 12:45 PM - GUEST SPEAKER, MR. STEVE DOWN
12:45 PM – 1:30 PM - LUNCH PROVIDED
1:30 PM-5:00 PM - DR. ALDO LEOPARDI
7 CE CREDITS
Implants, Implant Restorative, Implant Restorations Diagnosis and Treatment Planning, Complete Dentures / AGD-690, 695, 697,616, 671
---
COURSE DESCRIPTION
"Implant Therapy for the Completely Edentulous Patient"
DR. ALDO LEOPARDI
Treatment of the edentulous patient with dental implant therapy is a treatment modality with the potential of significantly improving the quality of our patient's lives. In order to accomplish consistent and predictable treatment outcomes in general practice, an understanding of the fundamental principles of implant biomechanics, prosthetic design, surgical and treatment planning considerations are required. Dr. Leopardi's objective for this presentation is to bring all of these factors into perspective, through an understanding of the current literature, material and laboratory considerations and how this relates to clinical practice.
Discussion will include, but not be limited to:
Treatment Planning and Prosthetic Design: stress broken versus rigid design concepts.
Bar Overdentures.
Solitary Anchor System Overdentures: Zest Locator and Ball- abutment systems.
Fixed Restoration of the Edentulous Patient: all-on- four vs five, six or eight.
Incorporation of CAD-CAM: metal and Zirconia.
---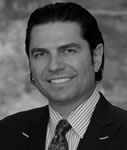 Aldo Leopardi, BDS, DDS, MS
Prosthodontist
Greenwood Village, Colorado
Dr. Leopardi received his undergraduate dental degree from the University of Adelaide, South Australia, in 1984. He enjoyed private practice as a general dentist in Adelaide, Australia, for several years prior to receiving his specialist training and masters degree in combined fixed, removable and implant Prosthodontics, at the University of North Carolina, at Chapel Hill, in 1993.
In 1996, he joined the Prosthodontic faculty at the University of Detroit Mercy (UDM), Michigan and in 1999, after 15 years of combined academic and dental practice, Dr. Leopardi resumed private practice limited to implant, fixed and removable Prosthodontics in Denver, Colorado. Today he lectures nationally on subjects involving fixed, removable and implant dentistry, and is involved in clinical research.
Practice Limited to Fixed, Removable and Implant Prosthodontics
7400 East Crestline Circle, Suite 235
Greenwood Village, CO 80111
Ph: 720 488 7677, Fax: 720 488 7717
Email: aldo@aldoleopardi.com
www.aldoleopardi.com
www.knowledgefactoryco.com
---
GUEST SPEAKER-Mr. Steve Down
As America's Wealth Coach, Steve is the Founder of Financially Fit, an organization committed to helping families and individuals create wealth from any starting point. He is the author of Financially Fit for Life, which is the financial education program of choice for thousands across North America. His most recent books are Idea Economy and Wealth Bound.
Steve will share the benefits of private equity as a primary wealth creation tool for dentists.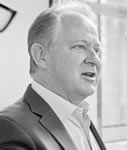 Mr. Steve Down
Salt Lake, UT
Steve Down, an Innovative Entrepreneur and, Successful Business Owner, is passionate about creating companies and providing jobs. He is the founder of many flourishing companies including CE Karma, Financially Fit, Even Stevens, The Falls Event Center, Storm Maker Media, and, Blue Hat Ventures.
You may learn more about The Steve Down Companies at www.stevedown.com
---

Approved PACE Program Provider. FAGD/MAGD Credit. Approval does not imply acceptance by a state or provincial board of dentistry or AGD endorsement. 1/1/2017 to 12/31/2018. Provider ID 217950
This activity has been planned and implemented in accordance with the standards of the Academy of General Dentistry Program Approval for Continuing Education (PACE) through the joint program provider approval of Knowledge Factory, LLC and CE Karma. Knowledge Factory, LLC is approved for awarding FAGD/MAGD credit. AGD ID# 217950
Cancellation Policy: You may cancel your registration up to 24 hours before the start of the event for a full refund.