Downtown Lakeland Girls' Night Out-Business Participants Only 7-22-17
Event Information
Location
Downtown Lakeland
Lakeland, FL
Description
Sign up for the Downtown Lakeland Partnership's (DLP) July 2017 Girls' Night Out to show off the shops, restaurants, salons, and spas.So far, the event has been a smash hit.Cash registers were ringing and people were being introduced to businesses they didn't know existed.
It's a great way to introduce people to your business in a fun atmosphere. Businesses are encouraged to have special deals, exhibitions, and giveaways to create the buzz. You're welcomed to partner with other businesses to enhance the evening. For example - A restaurant may not want to dedicate limited floor space to the event, but would still like to participate. They could partner with a shop, salon, or spa and provide bite sized samples, wine, and marketing material (think coupons).
Each business would recruit their own partners, and be responsible for their registration and fees. Each partner must have their own registration to be advertised and included on the event map.
Questions? email info@DowntownLakelandFL.com
Downtown boundaries map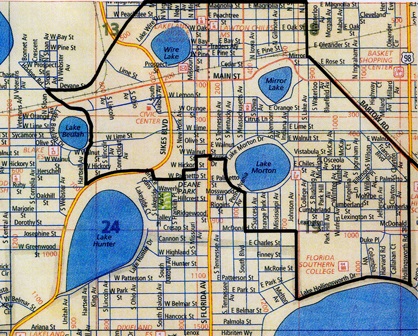 Date and Time
Location
Downtown Lakeland
Lakeland, FL