Downtown Indy, Inc. 2019 State of Downtown Presented By JPMorgan Chase & Co...
Description
This annual meeting gathers Downtown's business and residential community with local and national leaders to examine the value and benefit of Downtown Indianapolis.
Speakers includes keynote David T. Downey, CAE, president & CEO of the International Downtown Association (IDA), a world leader and champion for vital and livable urban centers. His remarks will be followed by a panel discussion on Downtown's vibrancy, inclusion, and economic sustainability. Joining DII leadership on stage includes Ronni Kloth, program director at Lilly Endowment, Inc., and Steve Goldsmith, former mayor of Indianapolis and the 2019 Downtown Indianapolis Champion Award recipient.

After the discussion, enjoy beer, wine and great food to inspire additional conversation and networking.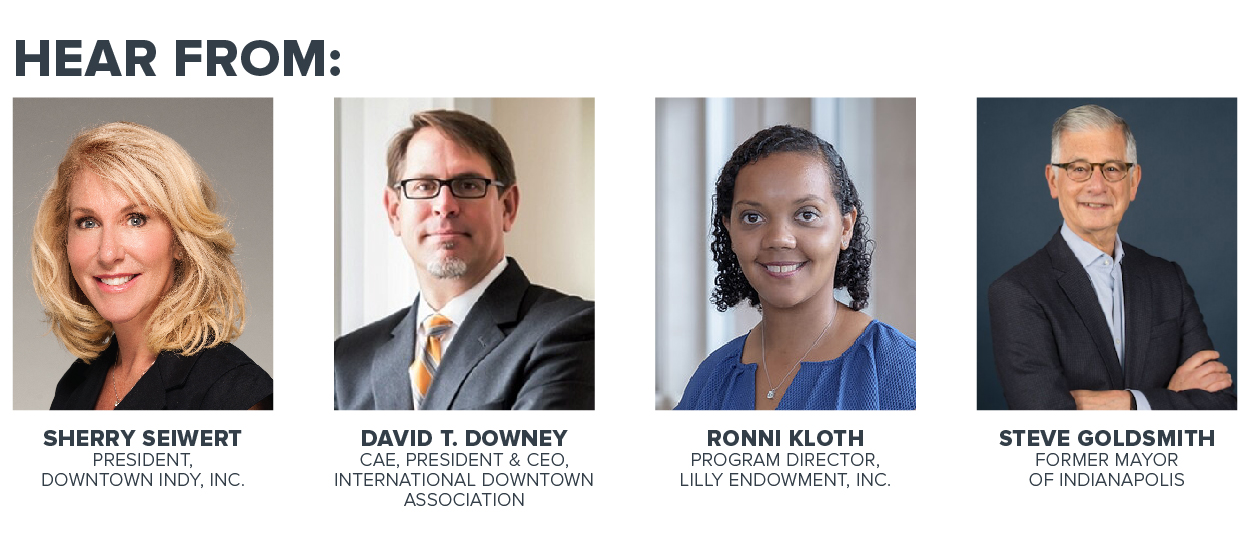 Event Schedule:
3:45 p.m..: Registration (and bar) opens
4:00 p.m.: Presentation begins
5 p.m.: Networking reception
6 p.m.: Event concludes
*This event is free for DII members and patrons.