Come and enjoy lunch, and leave with inspiration and encouragement.
About this event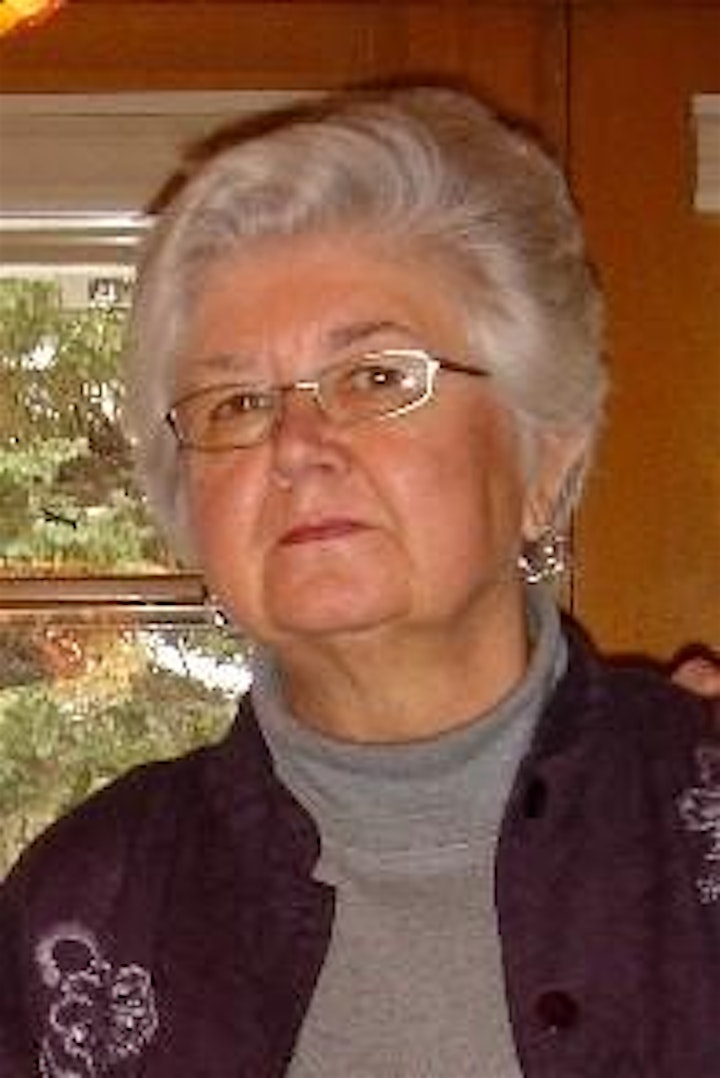 The First Presbyterian Church, as a downtown church, is reaching out to our neighbors, inviting you, whether an employer, employee or just looking to gather with like-minded persons for a FREE lunch on the third Wednesday of each month. These lunches will provide a time to Network, receive Inspiration, feel Connected and experience Encouragement.
As part of the Higher Power Lunch, a scripture-based message/devotional that is relevant to the daily challenges and struggles faced in daily life will be shared.
Higher Power Lunch Schedule: lunch served from 11:30 a.m. to 12:10 p.m., a welcome, prayer and any announcements at 12:10 p.m. followed by five minutes of networking time. Our guest speaker will provide a message for 12 -20 minutes. The closing will end the gathering at 12:50 p.m.
March 18th Speaker: Dina Butcher
Dina Butcher has extensive people, issue management and public policy skills honed over many years in appointive government, association management and grass roots mobilization positions. After a career in management outside of the company she joined Butcher & Associates in 2003 and specializes in investigative research and pre-employment background checks.
Career highlights include:
• Managed major gifts and planned giving for Prairie Public Broadcasting;
• Appointed by Governor John Hoeven to serve as ND Human Rights Division Director;
• Served Governor Ed Schafer for six years as Director of Division of Community Services.
• Served on Governor Schafer's Senior Staff and as director of his statewide Leadership Initiative;
• Ran for North Dakota Agriculture Commissioner in 1996 in one of the closest statewide race in North Dakota history, losing by only 210 votes out of 291,000 votes cast;
• Owned and operated Association Management Services, Inc. (AMS) for nine years, working as a lobbyist for various agricultural interests and managing agricultural associations including the North Dakota Grain Growers, U.S. Durum Growers and American Coalition for Ethanol, and launching numerous business and agriculture-friendly grass roots efforts;
• John Lee Coulter Achievement Award recipient, among many other honors;
• Interim director for the National Association of Wheat Growers Foundation;
• Appointed by ND Agriculture Commissioner Kent Jones to serve as Deputy Agriculture Commissioner for seven years;
• Regional director of ND Teacher Learning Center; and
• High school German language teacher.
Dina has served as president of the Bismarck Rotary Club, and on numerous boards of directors beginning with the Minot Public Library Board in the 19670s. She successfully led the campaign in 2014 to defeat Measure 1, North Dakotans Against Measure 1, which would have inserted personhood into the state constitution and as chair of the North Dakotans for Public Integrity passed the 2018 Measure 1 now Article XIV, a Constitutional measure which created an Ethics Commission and provides more transparency for where politicians get their campaign funding.
Her education includes a Bachelor of Arts in German from Skidmore College in New York, a Bachelor of Science in education from Minot State University and post-graduate study at the University of Freiburg in Germany.
A widow, she has two daughters, Marnie Piehl(Shadd) and Amanda Mack(David). Her 5 grandchildren ranging in age from !0-19 keep her focused as a BadAss Grandma for Democracy for their future well- being.
RSVP'S are necessary to attend the event. RSVP through this tool or e-mail higherpowerbis@gmail.com. We are looking forward to seeing you there!