About this Event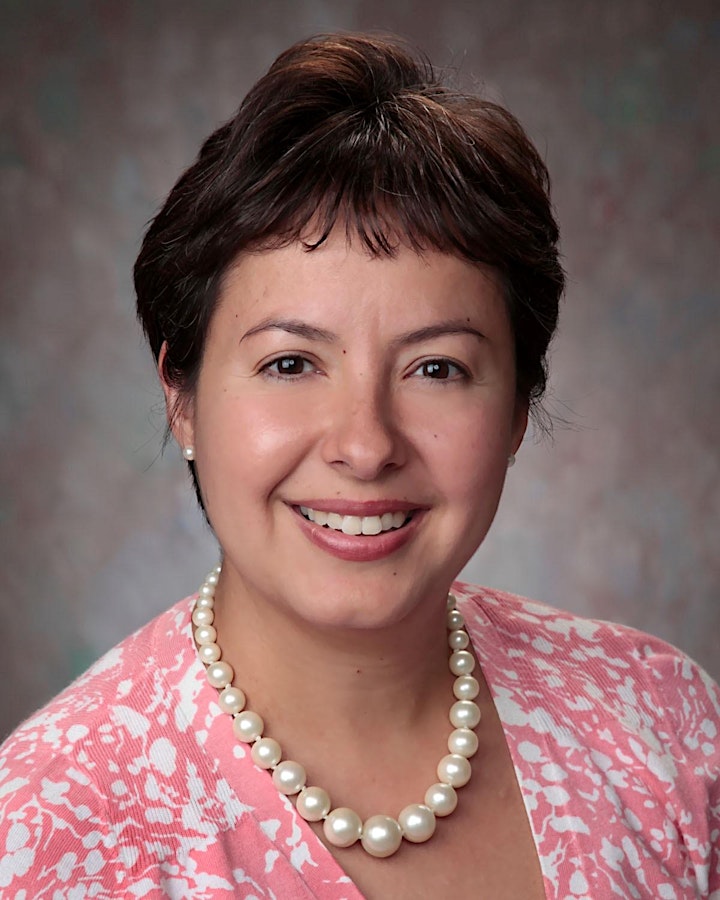 The First Presbyterian Church, as a downtown church, is reaching out to our neighbors, inviting you, whether an employer, employee or just looking to gather with like-minded persons for a FREE lunch on the third Wednesday of each month. These lunches will provide a time to Network, receive Inspiration, feel Connected and experience Encouragement.
As part of the Higher Power Lunch, a scripture-based message/devotional that is relevant to the daily challenges and struggles faced in daily life will be shared.
Higher Power Lunch Schedule: lunch served from 11:30 a.m. to 12:10 p.m., a welcome, prayer and any announcements at 12:10 p.m. followed by five minutes of networking time. Our guest speaker will provide a message for 12 -20 minutes. The closing will end the gathering at 12:50 p.m.
February 19th Speaker: Gloria Blanco
Gloria Blanco was born and raised in El Paso, TX; earned an engineering degree at Texas Tech University; and has enjoyed a 23-year career in the oil and gas industry.
She is currently the Operations Manager at Marathon Petroleum's refinery in Mandan. Her career has taken her to five U.S. refineries; gas plants, pipelines and trucking terminals; and to corporate headquarters, including an international assignment in London, England.
Gloria earned a Certificate in Ministry from the Austin Presbyterian Theological Seminary and for the past 10-years has worked with Living Water World Missions to install clean water systems and spread Christian fellowship in Central America.
Gloria is married to Pete Emerson. They are honored to be members of First Presbyterian Church, where Gloria serves as a Deacon.
RSVP'S are necessary to attend the event. RSVP through this tool or e-mail higherpowerbis@gmail.com. We are looking forward to seeing you there!