Location
Margaret T. Hance Park
1202 N. 3rd St.
Phoenix, AZ 85004
Join us for the 2nd Annual Downtown Donut Festival on Nov. 17th at Margaret T. Hance park in Downtown Phoenix from 10am-3pm!
About this event
On November 17th, the 2nd Annual Downtown Donut Festival will take over Margaret T. Hance Park in Downtown Phoenix. From 10am-3pm, festival goers can purchase and devour delicious donuts from over 20 of the best local donut shops. Every vendor will offer a $1 donut or donut sample option on their menu.
Other festival highlights include: local Arizona Wilderness craft beer, mimosas, rosé, and coffee, live music on the Dunkin' Donuts Main Stage, lawn games, a kid's zone with donut-making crafts, and free Arizona sunshine will be the icing on the pastry. Also, don't miss savory vendors offering pizza, fried chicken, burgers, and more.
Food vendors will accept cash and sometimes credit - so please bring cash! Drinks are cash only. ATMs will be on-site.
Downtown Donut Festival is proud to support Downtown Phoenix Inc., a community organization that promotes the continued revitalization of downtown Phoenix. Through collaboration between businesses, City of Phoenix leadership, and community groups, DPI coordinates activities that help make Phoenix a vibrant urban destination and one of the nation's great cities.
Tickets are $10 for the full event, however a discounted $8 ticket is available for a later noon entry to the festival.
Kids 5 and under are free. Dogs under 25lbs., on a leash, are allowed.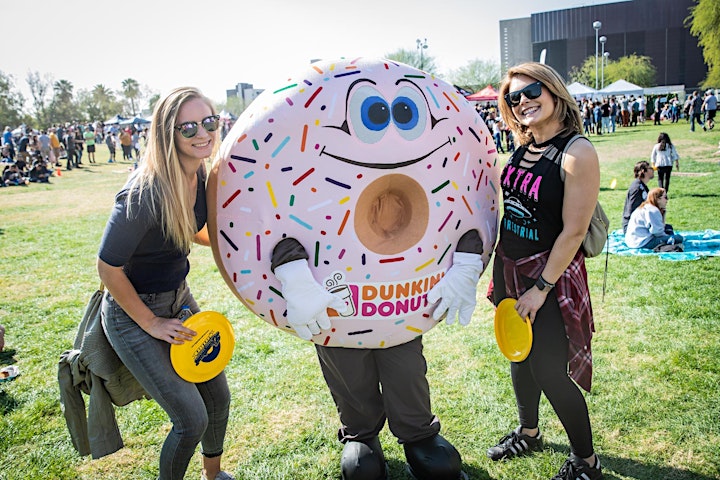 2019 DONUT VENDORS
Alien Donuts - Vegan & Gluten-Free
Beignet Babe
Bites Mini Donuts
BoSa - Sponsor of Festival
Carpe Donut
Crave Grounds
Dunkin' - Main Stage Sponsor
Hurts Donuts
Iceberg Shakes - Donut Milkshakes!
I Scream Sandwich Co - Donut Ice Cream Sandwiches
Jakes Donuts
OMG! YOGURT - Donut Froyo Sandwiches
Pokitrition - Sushi Donuts
Positively Frosted - Vegan & Gluten Free
Superfarm Supertruck - Donut Tacos!
The Doughnut Peddler - At Exit, donating 100% to Phoenix Children's Hospital
The Local Donut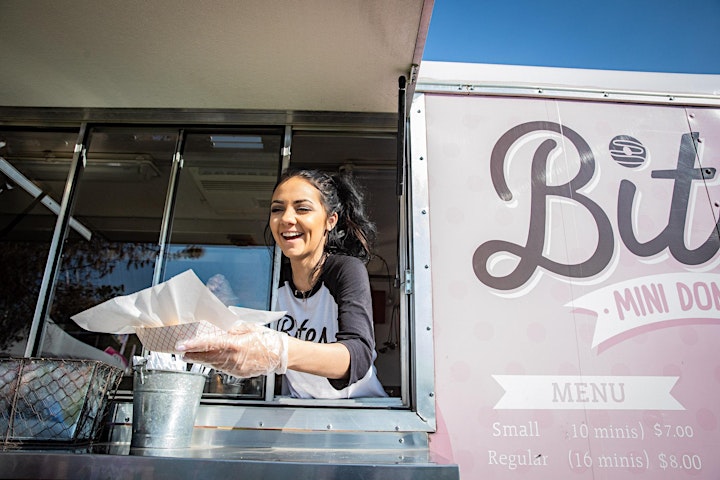 CRAVING A SLICE OF PIZZA?
Join us for the 5th Annual Phoenix Pizza Festival the day before Donut Fest, Nov. 16th, from 11am-5pm, also at Hance Park! Approx. 20 Pizza Vendors will offer $2-$4 slices as well as specialty items.
The event also benefits Downtown Phoenix, Inc. Tickets are $10 and available online in advance only.
Tickets & Details: www.phoenix.pizza