Downtown Tampa's ultimate Halloween party experience returns this year hosted by GEN X Tavern feat the Ultimate Throwback Halloween Party
About this event
DOWNTOWN TAMPA' S FAVORITE HALLOWEEN PARTY EXPERIENCE RETURNS
It's the 8th Annual Downtown After Dark: Halloween in the City!
This year's party headquarters will be at GEN X TAVERN - Downtown featuring Nostalgia: The Ultimate Throwback Party!
Get ready for the most anticipated experience in Downtown Tampa! Come ready to have a BLAST while going wayyy back!
Back to when MTV still had music videos and you were "Livin La Vida Loca". The DJ will be Spinning the best of the 80s/90's/Early 2000s from Pop, R&B, Hiphop, Dancehall, plus a smash of Top 40s for a complete party vibe!
The party will be completely decked to take you back in time!
Come dressed to impress in your most creative costume for a chance to win any of our 3 COSTUME CONTESTS!
11pm - Most Creative Costume
12am - Most Creative Couple/ Group Costume
1am - Best Throwback Costume!
A party ain't a party without the drinks, so be sure enjoy the:
Must Try Signature Drinks: "Down with OPP, Starburst Margarita, and Adult Capri Suns"
Drink Specials all night including $2 Taste the Rainbow Jello Shots and $3 Doc and Marty Test Tube Shots
Bring the whole crew and make it a night to remember in Downtown Tampa! VIP Table Reservations with cocktail servers available! If you're going out, might as well go all out, right??
LIMITED VIP TABLES AVAILABLE!
Must be 21+ !
/// Halloween Mask with face covering encouraged////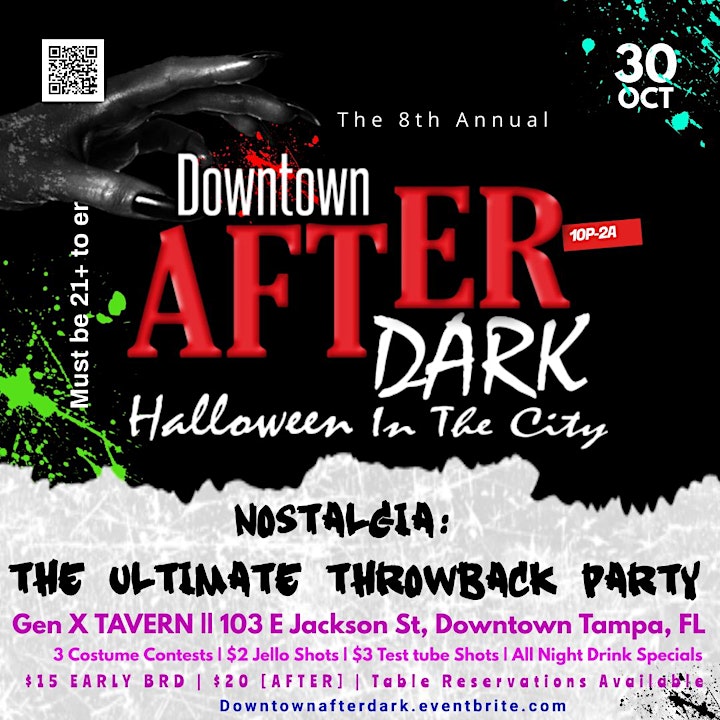 FAQ:
Is there an age restriction? Yes, Silly Rabbit, must be 21+. This aint for kids!
Where do I park? There is Street Parking all throughout Downtown and for your convenience, the Fort Brooke Garage is only 2 mins walk from GEN X
Do I need to wear a throwback costume? No, you don't, you can wear any costume you desire.There will be costume contests for all to enter including Most Creative Overall Costume and Most Creative Couple /Costume outside of the Best Throwback Costume!
Do I need to wear a costume at all? You don't need to but why not? You're only attending the most anticipated costume party of the year in Downtown, Tampa! C'mon
Can I buy tickets at the door? Yes, at a premium price and only if there are tickets still available as we are operating at capacity limits. We highly recommend pre-ordered tickets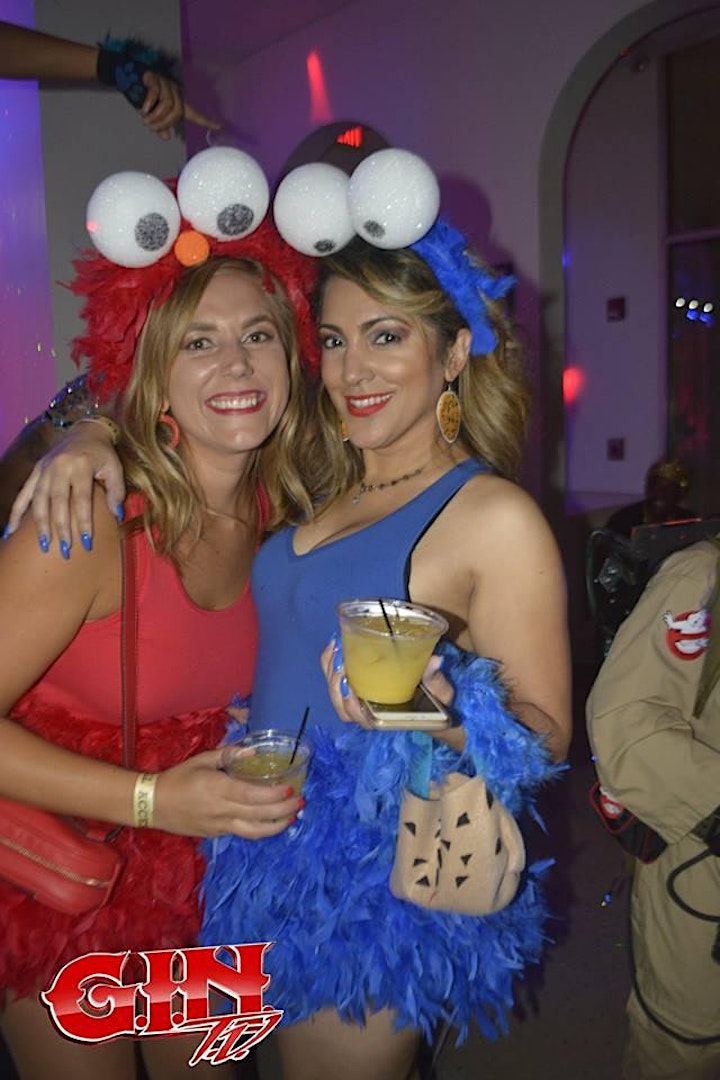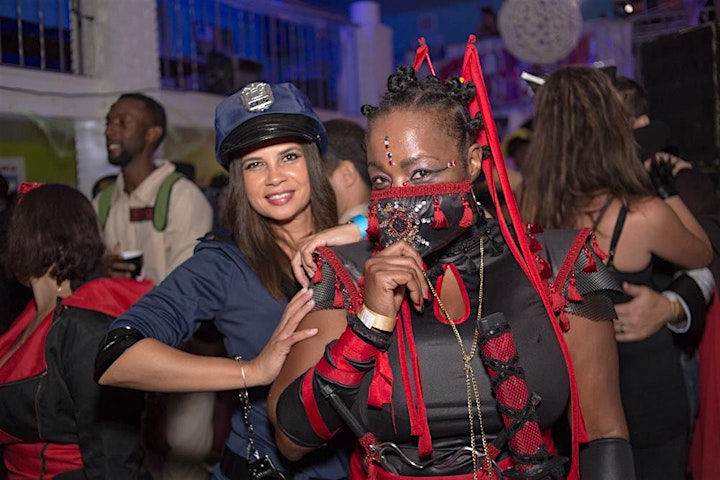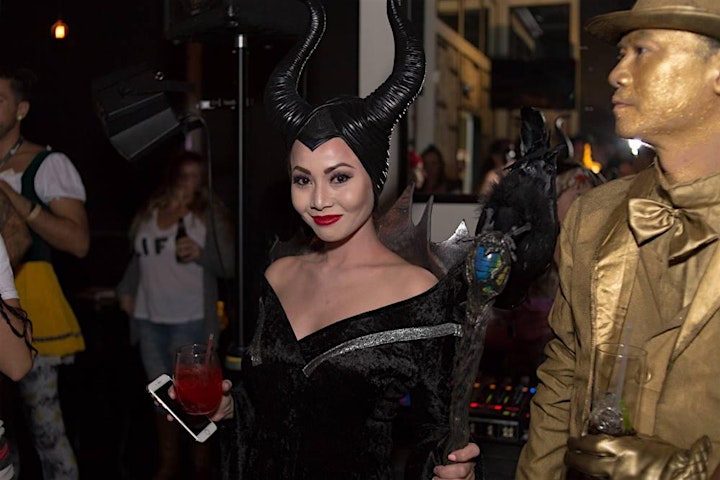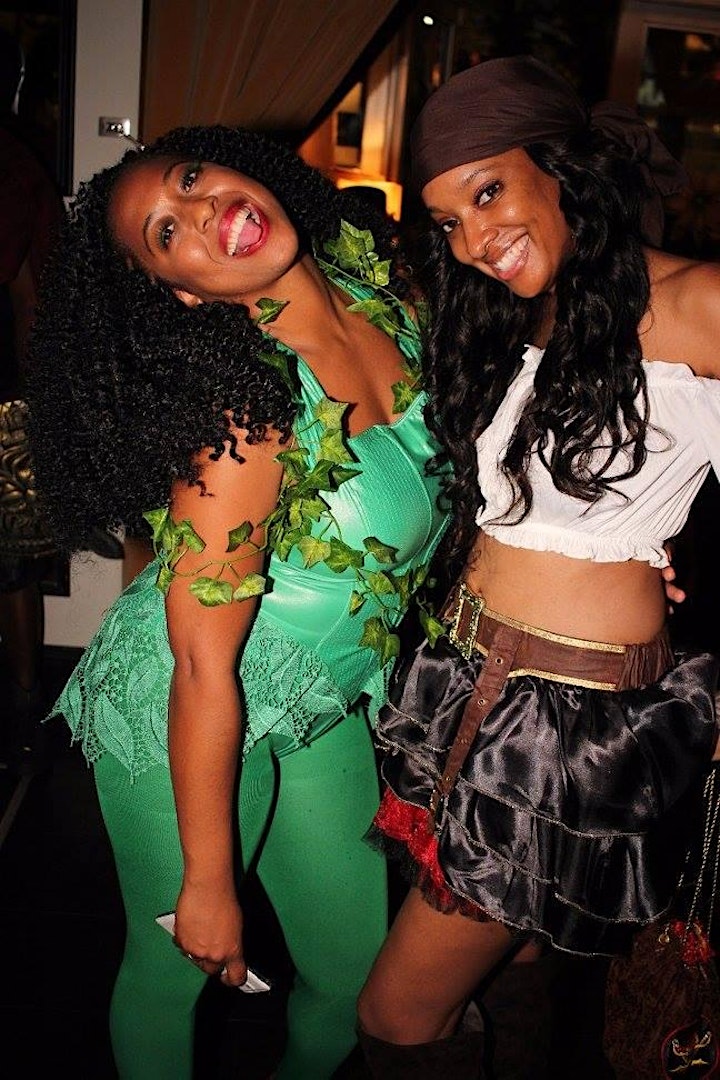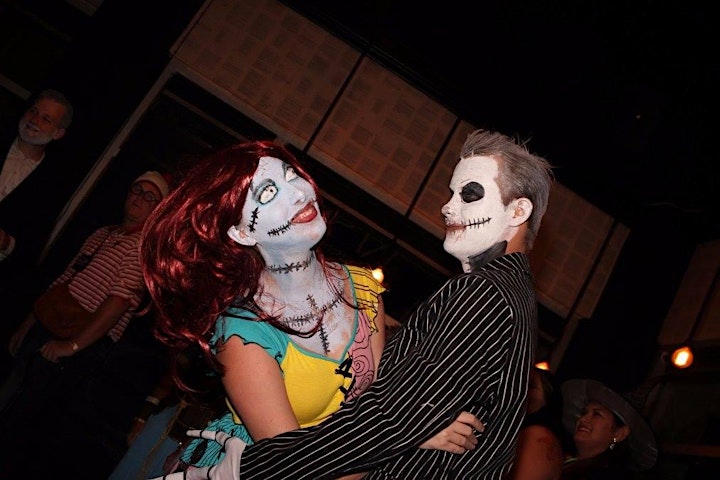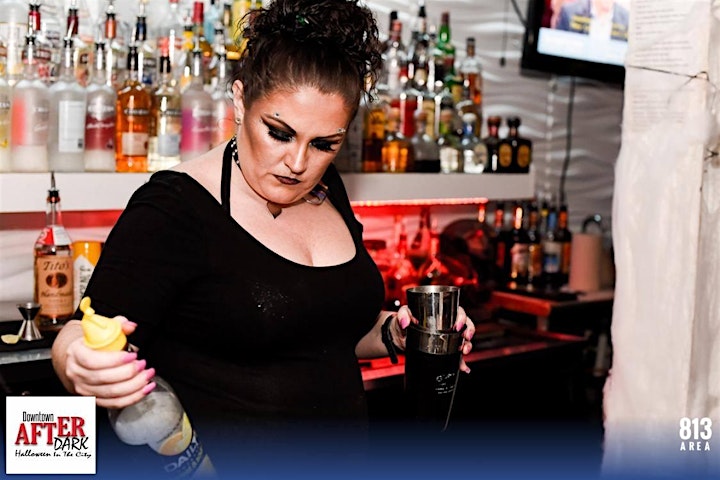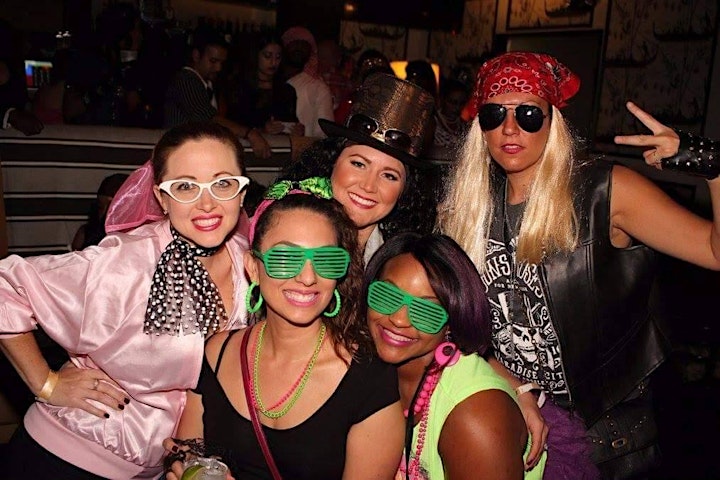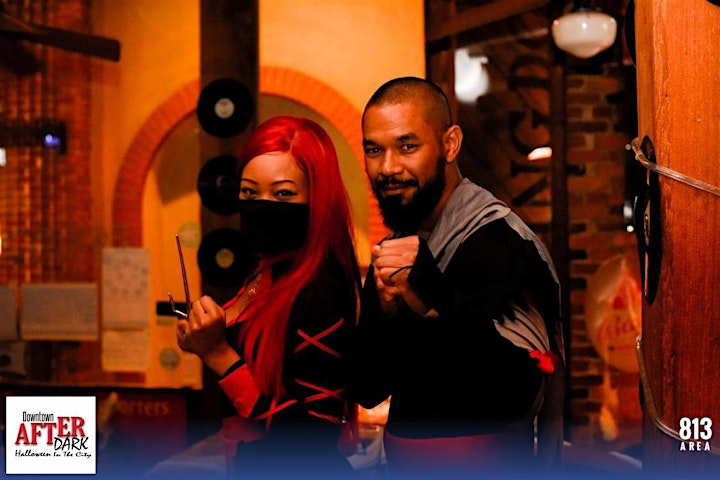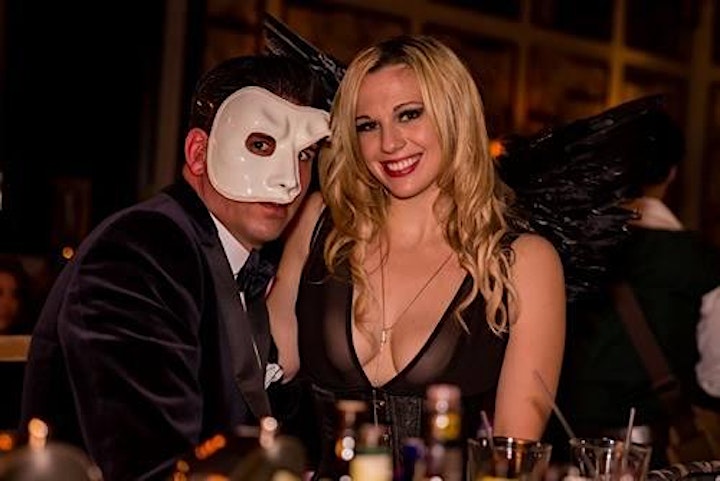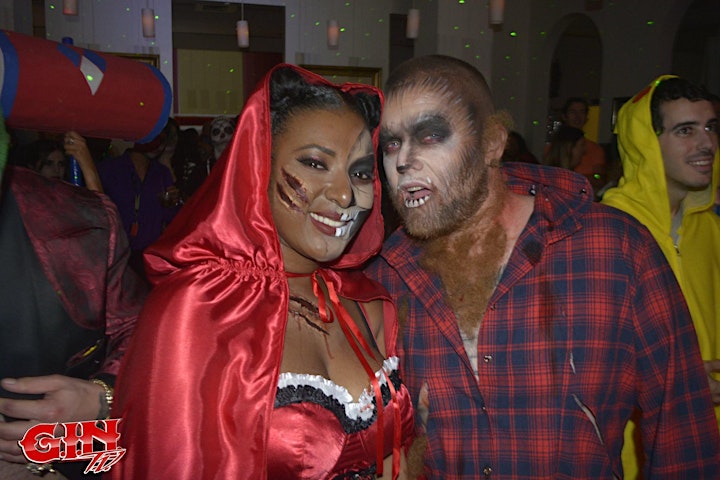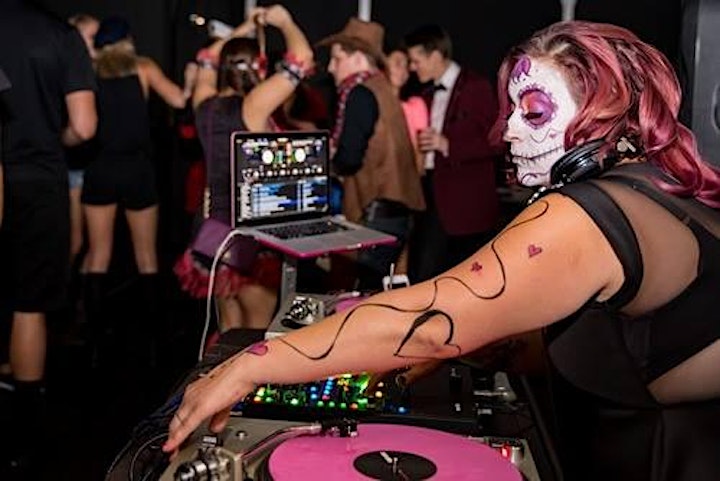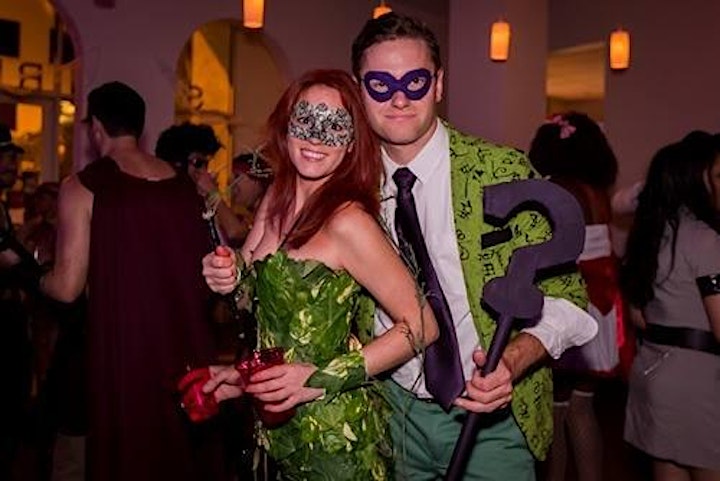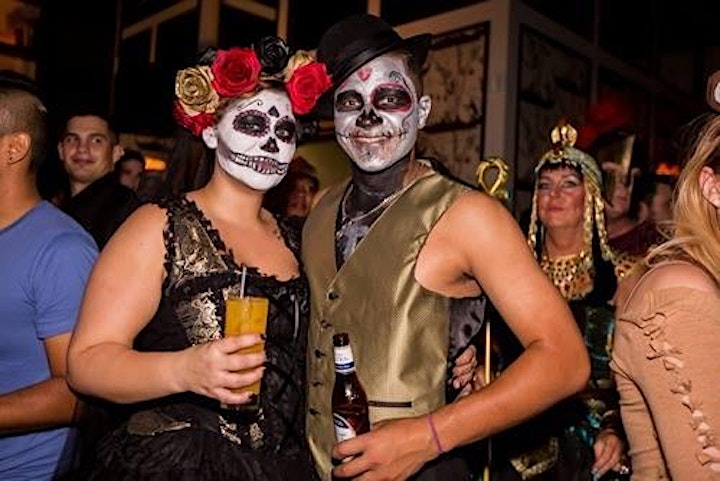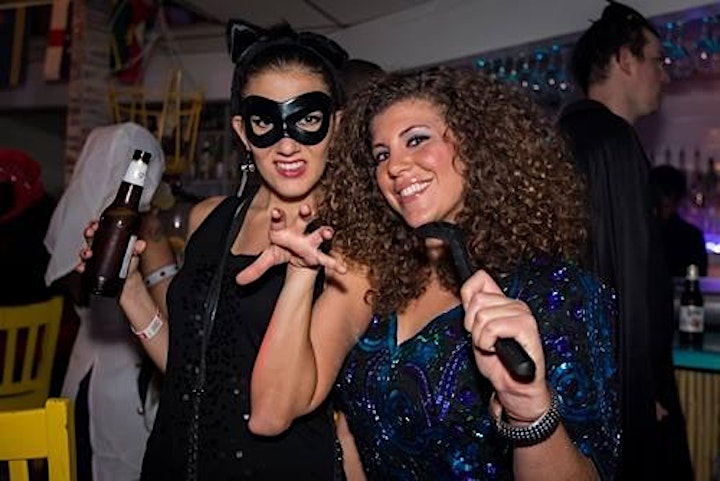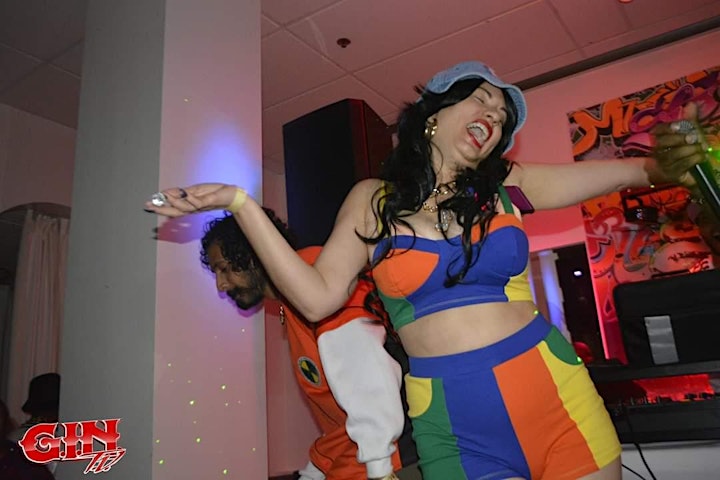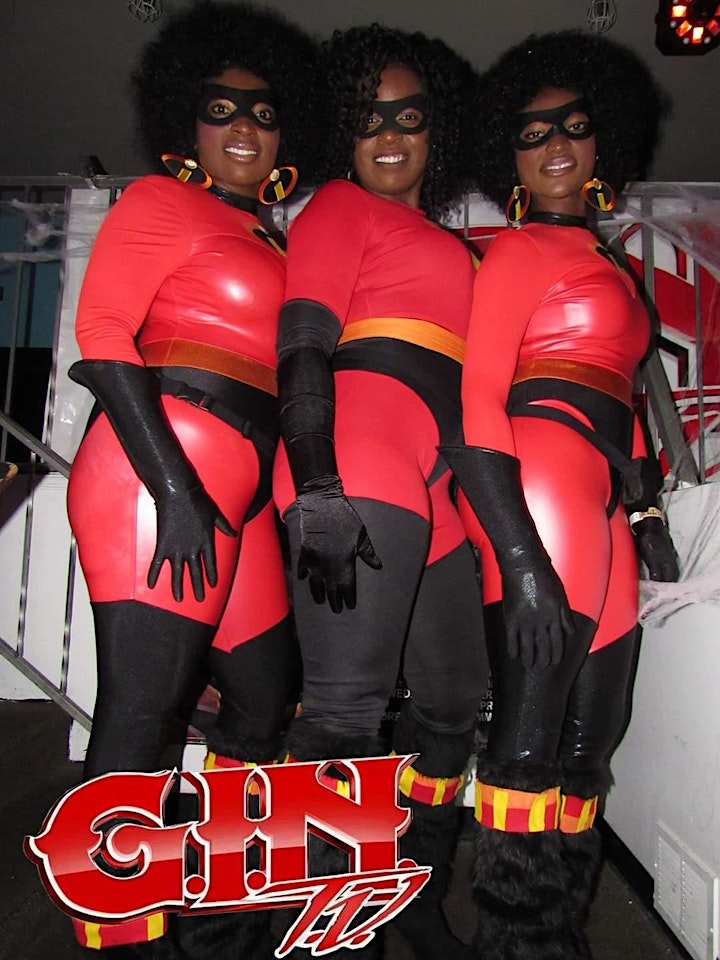 Organizer of Downtown After Dark: Halloween in the City @ GEN X
Click here to subscribe to our text messages.
Downtown After Dark [DTAD] is the host of large city block parties, party hops and pop up events for mature, fun and sophisticated audiences 21 and up. Spanning across Downtown in various cities across the Continental USA, the movement continues to grow with an exciting audience of socialites and party lovers who enjoy meeting, mingling, and exploring their Downtown communities in style.