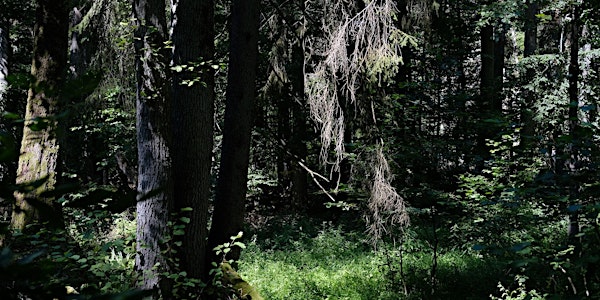 Down to Earth - Healing Through Permaculture / Chapter 2: FOREST
"If we are looking for models of self-sustaining communities, we need look no further than an old-growth forest". Robin Wall Kimmerer
About this event
How can we use social permaculture for creating regenerative cultures and resilient communities?
Challenging the intersectional character of crises we live in demands from us radical imagination, humility and courage. Climate justice is social justice is racial justice is gender justice. We call for cultural practitioners and changemakers, artists and activists, migrants and refugees to join us in learning from nature.
How can we implement permaculture principles into group and community building?
How can we deepen our relationship with nature and our relationship with ourselves?
How can we bring permaculture closer to our everyday life?
In times of growing social and ecological crises, we want to build not only a sustainable environment but also sustainable relationships with ourselves, each other and the natural world. Permaculture gives us many valuable tools to create a better world, and we want to share and learn them with you.
First of the permaculture principles says, "Observe and interact". We will focus and delve into this principle while walking in the forest. We will not only observe nature with our eyes but also learn how to use our other senses to recognise and feel what is around us. We will exercise mindful listening and observing and also interacting with nature. At the end of the forest walk, there will be a surprise waiting for us.
We will meet in Grunewald. The exact location you will receive via email.
The event is donation based with recommended donations between 5 - 20 EUR, collected on the spot.
We are looking forward to seeing you!
------
We invite you to the next event in the series Down to Earth - Healing through Permaculture