Event Information
Location
Seaside Heights
Webster Ave and Ocean Terrace
Seaside Heights, NJ 08751
A casual stroll up and down Island Beach State Park
About this event
A casual stroll up and down Island Beach State Park.
Start and finish: Seaside Heights
Distance: 18mi
Return: Uber to Bay Head Station with rail to Asbury
Coordinator: Charles Updike
Transit: NJTransit North Jersey Coast Line
Join us on this year's exploration of a new segment of the Jersey Shore. After meeting for breakfast beforehand, this second day of walking starts with a stroll down the Seaside boardwalk to Island Beach State Park, where we can walk the beach on the way down and the trail or bay side as we return to town. Island Beach offers a remote and natural setting not found along most of the Jersey Shore.
This event is part of a two day walk from Asbury Park to Island Beach State Park. Off-season lodging is plentiful in Seaside, though early reservation may be cost-effective. Lots of fun, games and food in Seaside to be enjoyed between our walks.
Sat Sep 10: Asbury Park to Seaside Heights
Sun Sep 11: Seaside Heights to Island Beach State Park and back
Highlights:
- Seaside boardwalk
- Jersey Shore house
- Island Beach State Park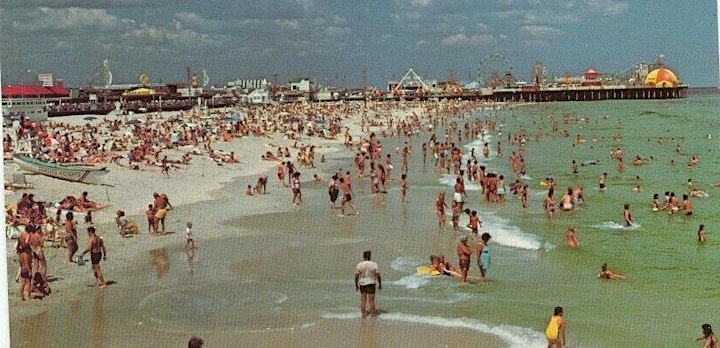 Date and time
Location
Seaside Heights
Webster Ave and Ocean Terrace
Seaside Heights, NJ 08751