Down the Rabbit Hole: Understanding Machine Learning - FREE
Description
Beyondsoft and IAMCP invite you to gain a deeper understanding of Machine Learning and its practical applications at our Women in Technology IAMCP meeting on September 27th. Please join us as Dr. Rob Newman, Director of Solutions and IP Development at Beyondsoft, speaks on how Machine Learning is a competitive differentiator that moves business from looking at the historical data to plan for the future.
Along with an interactive demonstration, you'll learn:
What Machine Learning is.

How to leverage increasing amounts of data to make business decisions proactively (using predictive data) rather than reactively (using historic data).

The different types of Machine Learning models available, and their suitability to business verticals and problems.

The steps involved to begin the Predictive Analytics/Machine Learning journey to drive your business success.
Sign up today to learn about Machine Learning!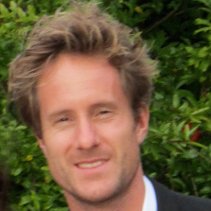 Dr. Robert Newman
Director of Solutions and IP Development at Beyondsoft
Date and Time
Location
Beyondsoft North America Headquarters
3025 112th Avenue NE
Suite 200
Bellevue, WA 98004