Description

"Fairy tales are more than true: not because they tell us that dragons exist, but because they tell us that dragons can be beaten." - Neil Gaiman
For the young and the young-at-heart - we invite you to join us through the looking glass at Red Hare Brewing for beginner-friendly games of Dungeons and Dragons inspired by fairy tales and classic fantasy literature.

Visit the world of Alice in Wonderland, Grimms' Fairy Tales, and more as we teach players young and old to create new stories in timeless fantasy worlds that have entertained generations.
"In a utilitarian age, of all other times, it is a matter of grave importance that fairy tales should be respected." - Charles Dickens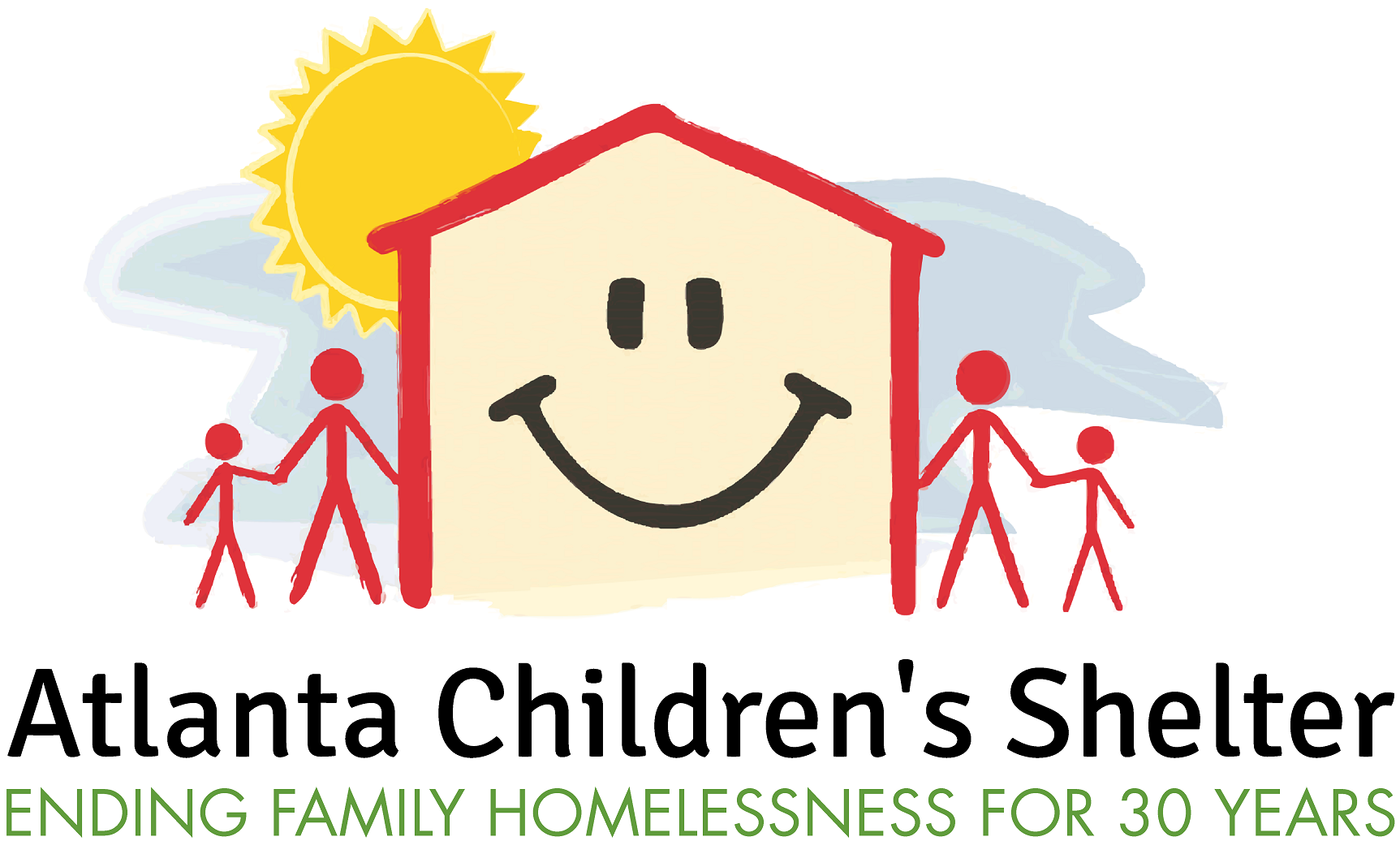 All proceeds from ticket sales will go to the Atlanta Children's Shelter, who provide free, quality day care, emotional support, and educational curriculum for homeless children, and focused social services for their families.
Dedicated to helping families overcome the issues that contribute to homelessness, including domestic violence and job loss, the Atlanta Children's Shelter focuses on the long term self sufficiency of the family.
Every ticket will help support the mission of the Atlanta Children's Shelter , and you can also make a donation.
"Imagination is the only weapon in the war against reality." - Lewis Carroll
All tables are beginner-friendly - no experience is required for any game. Experienced players and new players are welcome.
We provide everything you need to start playing right away, including a new set of dice to keep, character sheets (blank or completed), pencils, and rulebooks.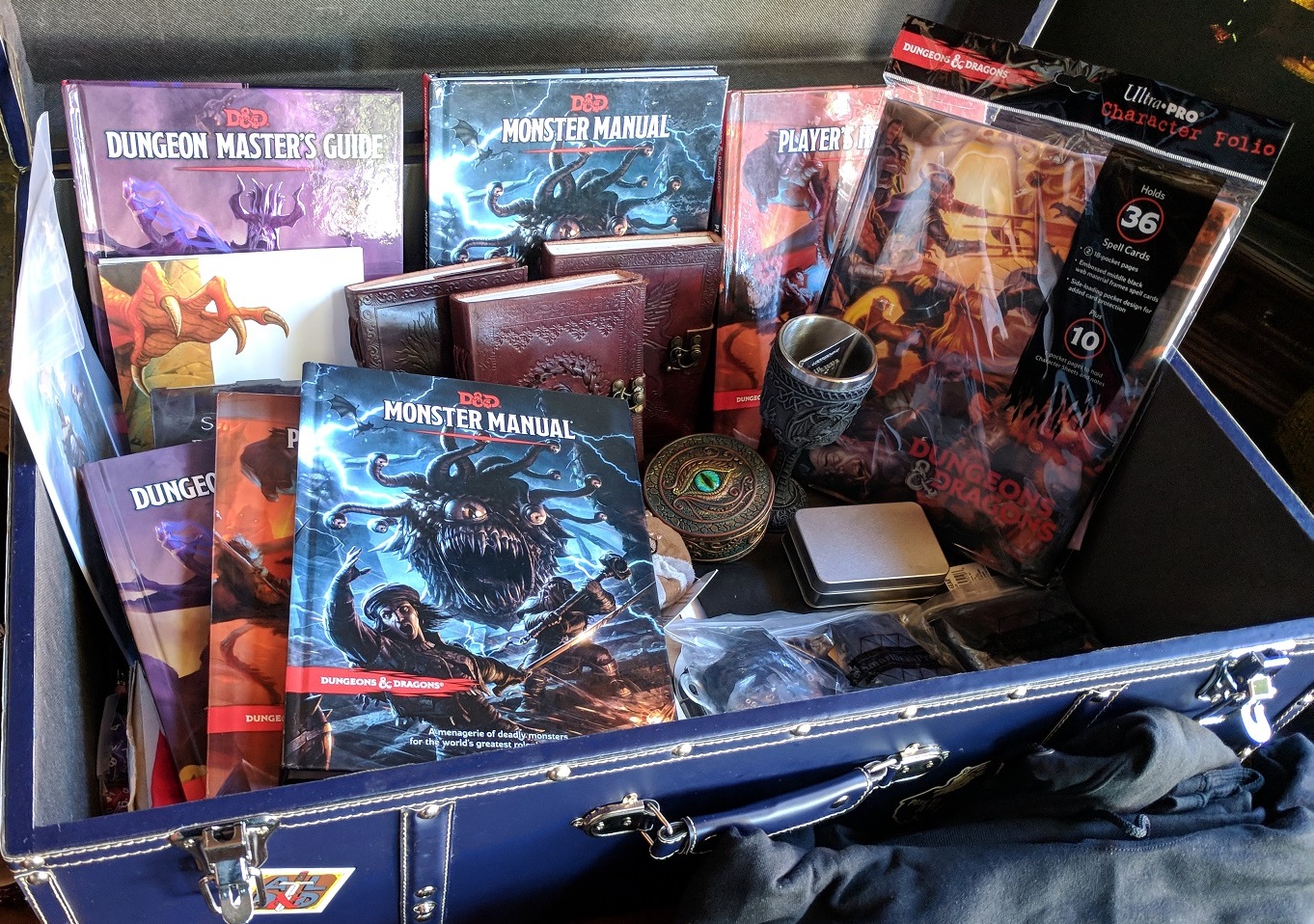 "If I had a world of my own, everything would be nonsense." - Lewis Carroll
All ages are welcome at this event, and we encourage parents with young children to play Dungeons and Dragons together with your whole family!
We'll still have adults-only tables with bawdy humor and adult themes, but for parents with young children we'll be hosting family tables where parents and kids can learn to play and explore a fairy-tale world together!
No experience is required for players in any of our games, and we'll have DMs on-hand to help teach adults and children the rules so they can start playing right away.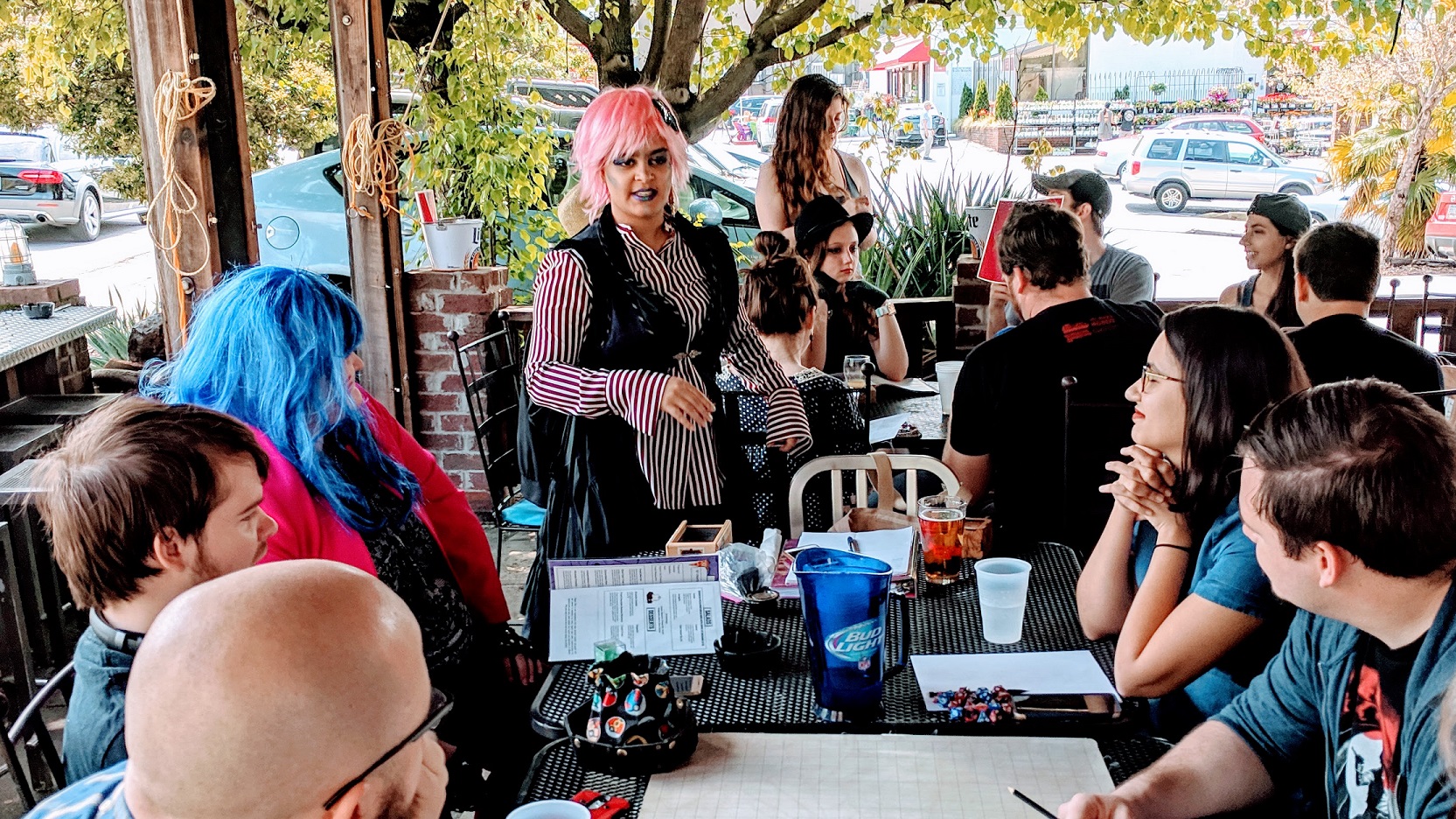 How It Works
"No, no! The adventures first, explanations take such a dreadful time." - Lewis Carroll
Everyone who purchases a ticket will be seated at a table with one of our Dungeon Masters.
When you purchase your ticket you must select whether you want to be at a family-friendly or adults-only table.
Each group will consist of up to six players and one Dungeon Master.
Table assignment is randomly assigned unless you specify a preferred DM or players you would like to be seated with.
If you purchase multiple tickets you will be seated with the other players on that purchase by default.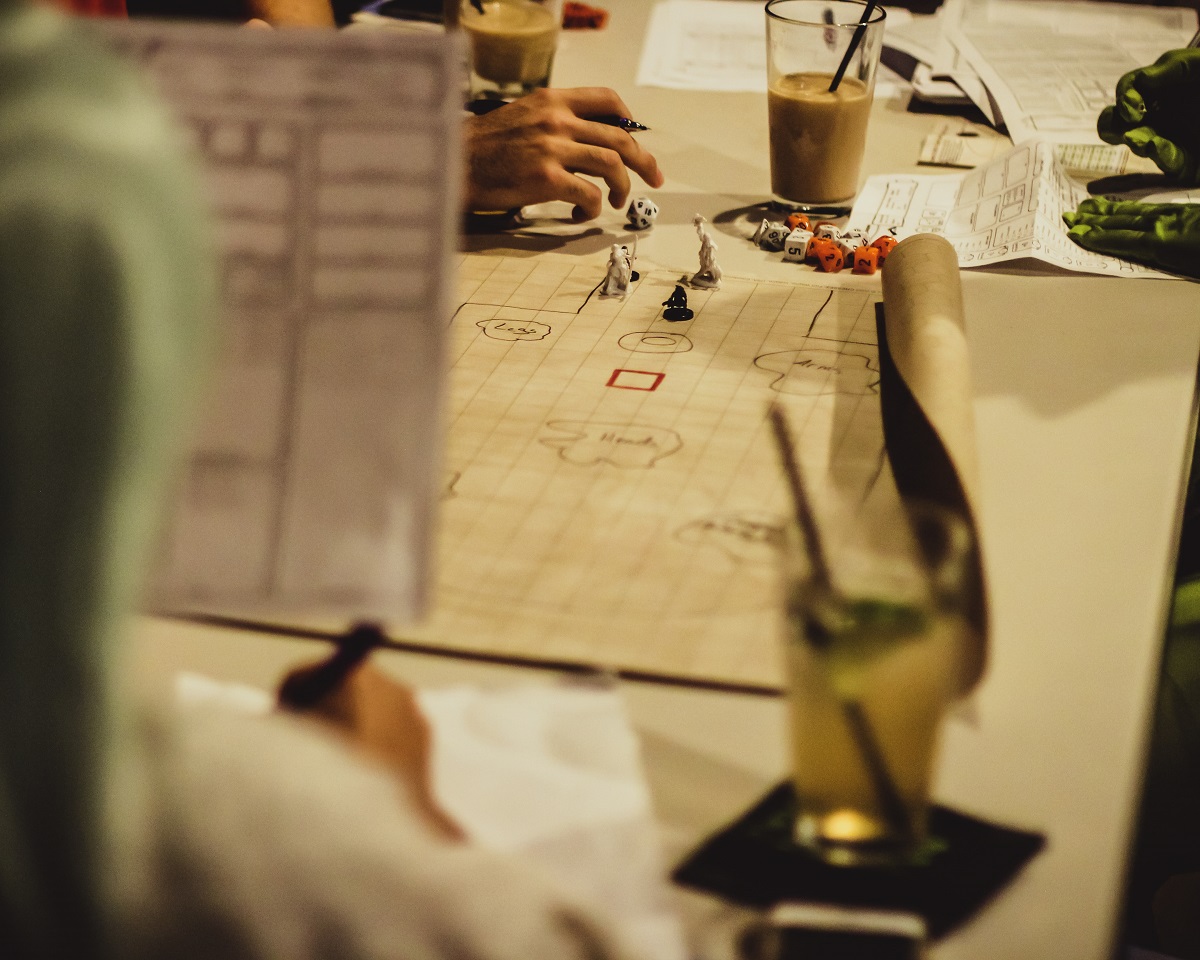 Character Creation
"Begin at the beginning, and go on till you come to the end: then stop." - Lewis Carroll
If you are new to D&D or don't feel like making a custom character - completed character sheets will be provided for free at the event.
If you prefer, you may chose to bring a fifth-level Dungeons and Dragons 5th Edition Adventurer's League legal character.
Pre-generated character sheets will be available for free at the event.
Pre-generated characters can also be downloaded and printed in advance from the Wizards of the Coast website.
Custom characters must be Adventurer's League legal. We recommend using D&D Beyond for quick character creation.
Please contact us with any questions, but we will provide everything you need to start playing at the event.