Down Home Texas Blues Harmonica Festival and Clinic

Saturday, July 30, 2011 at 1:00 PM

-

Sunday, July 31, 2011 at 1:00 AM (CDT)
Event Details
PLEASE DO NOT FRET HARMONICA LOVERS. ALL ADVANCED SALES ARE NOW OVER, HOWEVER YOU CAN GET TICKETS FOR ALL DAY OR JUST THE SHOWCASE IN THE EVENING OR REGISTER FOR THE CLINIC AT THE DOOR. YOU CAN PAY BY CASH, CHECK OR CREDIT WITH NO HASSLES EXCEPT SEATING IS ON A FIRST COME FIRST SERVE BASIS. IT'S GOING TO BE A PHENOMENAL DAY SO PLEASE BY ALL MEANS PARTICIPATE....
Sponsored by The Houston Blues Society and www.houstonharmonicalessons.com
All day event is 40.00 that includes the clinics, movie time (3rd Ward Blues) and the Blues Harmonica Showcase. There will an open jam backed by the Sonny Boy Terry Band at dinner time for partipants.
You may also purchase the clinic alone for 30.00 or the showcase a la carte that evening alone for 12 dollars.
UPDATE: ALL HOUSTON BLUES SOCIETY MEMBERS CAN GET A 20 PER CENT DISCOUNT BY ENTERING THE DISCOUNT CODE hbs2011 if you purchase in advance here online by paypal or CC. MEMBERSHIPS WILL BE CONFIRMED AT THE DOOR PRIOR TO ENTRY.
UPDATE: Just confirmed, the TBA film documentary advertised for the dinner hour/break at the TEXAS HARMONICA FESTIVAL AND CLINIC will be the classic HOUSTON film 3rd Ward Blues featuring Joe Guitar Hughes, Gatemouth Brown, Albert Collins, and Johnny Clyde Copeland . DVD copies will be also be on sale at the festival. Come early for the showcase or stay late from the afternoon clinic...all inclusive
2ND ANNUAL TEXAS HARMONICA FESTIVAL AND CLINIC IS BACK IN HOUSTON WITH A VENGENCE!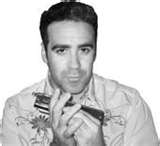 Following last summer's triumphant success of the very first TEXAS HARMONICA FESTIVAL AND CLINIC, this year,
www.houstonharmonicalessons.com teams up with the Houston Blues Society as well as Project Row Houses to expand the festival to even greater heights. They will not only to put on one heck of a blues harp showcase and clinic at Dan Electro's Guitar Bar but they also reprise the Houston Blues Society's successful BLUES 'N' KIDS program with a fabulous workshop and presentation on Friday, July 29th at the historic Eldorado Ballroom instructing neighborhood kids how to play harmonica and teaching them about it's relation to blues history.
The workshop will be presented by youtube sensation Denver Colorado's Ronnie Shellist , who is also owner of the harmonica instruction web site www.harmonica123.com. Joining Ronnie is Houston blues harp man and recording artist Sonny Boy Terry - also a renown harmonica teacher who shares his talents at middle and high schools, harmonica camps, community colleges, universities, corporate retreats and private instruction in the Houston area and across the US. Assisting on guitar will be the great Houston legend Texas Johnny Brown.
Introducing the kids to the world of blues harmonica, will be a viewing the award winning film Pocket Full Of Soul: The Harmonica Documentary, produced by Houston filmmakers Todd Slobin and Marc Lempert.
The BLUES 'N' KIDS workshop will start the weekend's activities at around 10AM Friday morning, July 29th and go for approximately two hours. The workshop is free to kids between 14 and 18 who participate in Project Row Houses Summer Arts/Education program. Harmonicas will be provided free by the HOUSTON BLUES SOCIETY for the kids to take home with them.
On Saturday, the TEXAS HARMONICA FESTIVAL moves over to Dan Electro's Guitar Bar in Houston's Heights for an afternoon clinic/workshop starting at 1PM. Tickets for the clinic are on sale now at www.texasharmonicafestival.eventbrite.com
This year's clinic/workshop offers four sessions instead of one at a great price ($30.00 for the clinic only and $40.00 including the evening showcase).
Sonny Boy Terry kicks it off with a "Harmonica for Beginners" workshop - great for fathers and sons, young and old or anybody who is just starting out. Terry will go for an hour or so before turning it over to Ronnie Shellist from 2PM - 4PM for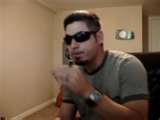 the Intermediate/Advanced Harmonica" clinic that would be great for anybody but focuses on techniques and instruction for those who have some background playing harmonica. Ronnie will take a brief survey survey from the attendees to gauge where the majority's interests and abilities lie, then proceed so students can get the most out the clinic.
Immediately after Ronnie's workshop is Stephen "Fess" Schneider's "Amplifying the Harmonica" Clinic. Steve is a known vintage amp repairman for many blues musicians in Houston who is also an excellent blues harp player himself. He is able to set up and specialty tune harmonicas, and work on vintage microphones known for creating classic "Chicago Sound". As an English professor at Houston Community College's main campus, Steve is a superb teacher who will certainly be able assist attendees to help understand the nuances of harmonica amplification.
To top the afternoon's clinics off, there will a one hour jam session with the Sonny Boy Terry Band with special guest Forth Worth jump blues master Holland K. Smith on guitar allowing all the attendees an opportunity to sit in with a true Texas blues band. What an afternoon! And what a great price with a genuine chance to learn from several of America's finest blues harmonica performers and instructors! Attendees are highly recommended to get there early and stay for the entire program. The novice or the more experienced players should be able to gain from the entire experience.

After a dinner break with a film documentary (TBA) between 6PM - 8PM (grill food is available on site at Dan Electro's), the real blues kicks in with Houston multi instrumentalist Texas Johnny Boy and his band. Texas Johnny Boy is a known commodity on the Texas music scene working regularly on the Dallas-Fort Worth blues circuit as well as Houston venues for nearly 30 years. An excellent harmonica player and vocalist, Texas Johnny Boy is also gifted at playing saxophone, piano, and flute blending his talents to create his own unique sound.

BREAKING NEWS: Fort Worth, Tx jump blues guitar master Holland K. Smith, a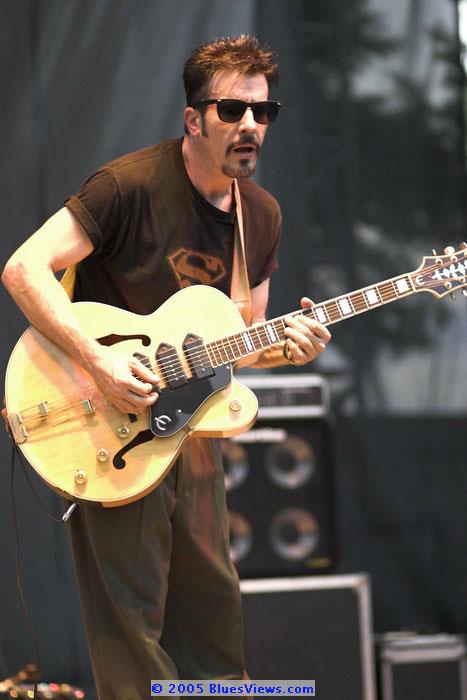 brilliant musician and an old of Sonny Boy Terry, has just been added to the festival lineup and will perform a brief set after the Texas Johnny Boy Band and because of his experience back up blues harmonica players, he will work with the house band for the rest of the evening.
Starting at 9PM, a true Houston treasure, Tommy Dardar will give blues lovers a taste of his soul drenching vocals and fiery harmonica. Tommy has been doing this long time having gigged with Lightnin Hopkins, Mississippi Fred McDowell and Juke Boy Bonner. Guitar hero Jimmy Vaughn and Dardar friend once advised Tommy after hearing him sing to take up the harmonica way back in the late 60s. The rest is history. The late Houston Chronicle music critic Bob Claypool once wrote:

"Tommy Dardar can play the blues like a man possessed".

Dardar plays a powerful brand of swamp rock steeped in the traditions of Louisiana Zydeco and blues masters such as Bobby Bland and the legendary Jimmy Reed. His recent album, Fool For Love is produced by Tony Braunigal , drummer for Taj Majal, Bonnie Raitt, Jim Belushi and currently with Robert Cray . this CD cooks from start to finish! It is a steaming cauldron of Creole swamp blues rich with the traditions of all the styles that Tommy and his band bring to the table. Tommy's music moves you and makes you want to move, whether to celebrate your joy, or bury your pain.


At 10PM, the Texas Harmonica Festival's featured instructor Ronnie Shellist takes the stage. Ronnie is a wonderful harmonica player inspired by William Clarke and Kim Wilson . He has an excellent album out produced by Chicago bluesman Nick Moss titled "Chicago Sessions". Ronnie's family lives in Houston so expect him to step up and give a rousing performance.

At 11PM, Houston's own Sonny Boy Terry and his band will show blues lovers what the harmonica is about Houston style. Sonny Boy Terry , wearing three hats for the day serving as producer, instructor, and performer got his start in Houston sleeping on Johnny Winter drummer Uncle John Turner's apartment floor on a kinder garden mat in Montrose just to break into the blues scene. "Before that," says Sonny Boy, "I couldn't buy a gig in this town". A genuine ambassador of Houston's rich blues heritage, Terry has eventually went to perform all over the world and record with Texas legends Joe Guitar Hughes, Johnny Clyde Copeland, Calvin Owens and with contemporary blues artists Rich Delgrosso, Jonn Del Toro Richardson, and Tony Vega . Sonny Boy is the founder of the Houston Blues Society, starting it in 1993 and serving as president for over 3 years. He has two acclaimed albums on the Austin blues label Doc Blues Records and has recorded on over twenty albums to date Terry is featured in most complete book on Texas blues to date, Alan Govenar's Texas Blues: The Rise of a Contemporary Sound.


At midnight, topping off an evening of great blues, the unheralded but deeply talented Greg Izor hits the stage. A former New Orleans resident and Hurricane Katrina "evacuee", Greg now resides in Austin, Texas where he is certainly making a name for himself. His brand new CD is getting rave reviews. A recent review of his album "I Was Wrong" in Living Blues Magazine says,

" The list serious blues harmonica players who have distinguished themselves as disciples of the post war greats is an all too short one, at least in comparison to the aspiring guitarists out there. And although he may not be a household name yet, Greg Izor, from Austin Texas deserves a place on that short list of harp player/singers who have developed a truly unique voice on the instrument without sounding like watered down versions of Little Walter, James Cotton, or Big Walter Horton.

It's not just the critics who are love with Greg Izor. He just filled some very large shoes replacing the late great Sam Myers in the prototype Texas blues band Anson Funderburg and the Rockets. The Texas Harmonica Festival is proud to introduce Greg Izor to the Houston blues scene hoping his gets the audience and recognition he truly deserves.

WWW.HOUSTONHARMONICALESSONS and the Houston Blues Society are collaborating on a festival we hope can bring the notoriety of the blues and harmonica to a larger audience, and not just "preaching to the choir", so to speak. We want to use the festival as an educational tool for the young and old alike. The blues are arguably America's most original art form and we want people to realize that. The harmonica, which rose to prominence during the civil war due to it's portability is a simple instrument to learn but very difficult to master and play at the level of the true legends. It continues to evolve as many such as Howard Levy, Adam Gussow, Sugar Blue and Jason Ricci knock down barriers and limitations moving the tiny instrument into musical realms never known before. With the advent of the internet, providing more outlets to promote and market the harmonica, it is becoming more popular all the time. We feel a festival of this nature is something the Houston blues scene can build on and taken blues to even greater heights letting the world know Houston is a great blues town that is starting to become a great harmonica town too. Please join us for a day of not only great harmonica, but great blues with a respect for history and tradition steeped in a modern up-tempo blues sound.



Tickets for the Texas Harmonica Festival are very reasonably priced. For the entire day including the full afternoon of clinics, the jam session, movie time and the evening blues harmonica showcase, you can purchase tickets for one low price of $40.00. You can also get tickets for the afternoon clinics for one low price of $30.00. Or if you just want to enjoy the evening showcase, showcase, admission is only $12.00. It's advised you arrive early to get a seat. Tickets will be available at the door that day. No one will be turned away. But we strongly advise you get tickets in advance online at www.texasharmonicafestival.eventbrite.com It's a secure web site so please don't worry. You may also but advance tickets securely at www.houstonharmonicalessons.com . So if learning the harmonica is on your bucket list or you just want to dance your blues away, we have the event for you. Your support is appreciated.

Here is a schedule of the Texas Harmonica Festival and Clinic's activities for Friday and Saturday:


FRIDAY, JULY 29TH:
10:AM - 11:30AM, - BLUES 'N' KIDS - EL DORADO BALLROOM, THIRD WARD W/SONNY BOY TERRY, RONNIE SHELLIST, TEXAS JOHNNY BROWN AND VIEWING OF POCKET FULL OF SOUL: THE HARMONICA DOCUMENTARY

SATURDAY, JULY 30TH:
1PM - 2PM - BEGINNING BLUES HARMONICA W/SONNY BOY TERRY, DAN ELECTRO'S GUITAR BAR

2PM - 4PM - INTERMEDIATE/ADVANCED HARMONICA W/RONNIE SHELLIST

4:PM - 5:PM - AMPLIFYING THE HARMONICA W/STEPHEN "FESS" SCHNEIDER

5:PM - 6:30PM CLINIC PARTICIPANT JAM SESSION W/SONNY BOY TERRY BAND

6:30PM - 8PM - DINNER/MOVIE TIME (TBA DOCUMENTARY ON BLUES ON LARGE SCREEN) GRILL FOOD AVAILABLE ON PREMISES

8PM - 8:45PM - TEXAS JOHNNY BOY BAND

9PM - 10:30PM - Hollnd K Smith and TOMMY DARDAR

10:30PM - 11:15PM - RONNIE SHELLIST
11:30PM - 12:15AM - GREG IZOR

12:15AM - 1AM - SONNY BOY TERRY BAND

1AM - GRAND FINALE (IF TIME PERMITS)
When & Where

DAN ELECTRO'S GUITAR BAR
1031 EAST 24TH STREET
Houston, TX 77009


Saturday, July 30, 2011 at 1:00 PM

-

Sunday, July 31, 2011 at 1:00 AM (CDT)
Add to my calendar
Organizer
TEXAS HARMONICA FESTIVAL AND CLINIC BLOWING SOME COOL SOUNDS INTO HOUSTON ON A HOT SUMMER NIGHT AUGUST 4TH AT DAN ELECTRO'S GUITAR BAR
Make sure you bring at least a C diatonic harmonica comparable to a Hohner Special 20
GREAT BARGAINS AVAILABLE. CONTACT US RIGHT AWAY FOR HUGE GROUP DISCOUNTS OF 8 OR MORE.
THOSE WHO READ THIS FROM MUSIC NEWS MAGAZINE, YOU CAN GET A 5 DOLLAR DISCOUNT JUST BY ENTERING THE PROMO CODE 0202 
SPECIAL DISCOUNT PROVIDED BY THE HOUSTON BLUES SOCIETY. JUST ENTER PROMO CODE HBS2012 (USE THE CAPITAL LETTER. NO SPACES)
Please regsiter now at www.texasharmonicafest.eventbrite.com or follow the link at www.houstonharmonicalessons.com To reach me by phone regarding any questions or group pricing please feel free to call at 713.822.0437 or 713.869.7746 or by email at sbt@sonnyboyterry.com
You may also register at the door the day of the festival/workshops. What ever we can do to make this a special day for harmonica lovers, we want to know.  
Now in its third year after two very successful Texas Harmonica Festival and Clinics, this year, it's just a little bit bigger with harp players from Austin, Port Arthur, Houston and Dallas representing a large chunk of Texas well. "I try to bring in artists and workshop instructors who I think I can learn something from and inspire me with their talent", says Terry. "Houston is a known guitar town. My goal with the Texas Harmonica Festival is to put the spotlight on the Houston harmonica scene and hopefully help other aspiring harmonica players up their game." "I also like networking with harmonica players across the country and beyond. The guys who I promote in this region, if they can, bring me to their cities to teach or perform".   
The idea is to mix afternoon workshops and an evening concert is to bring one national known artist to Houston to headline (This year it's RJ Mischo), a special workshop instructor (This year it's Mike Rubin of youtube's Meat and Potatoes Harmonica), along with regionally and locally known performers.  Christian Dozzler plays piano with the killer elite blues musicians of Dallas is also a stellar blues harmonica player/vocalist so he will pull double duty fattening up the Sonny Boy Terry Band's sound with classic blues piano. 
"I have always loved RJ Mischo's blues," says Sonny Boy Terry, "He learned straight from Muddy Waters' harmonica player Mojo Bruford while living in Minnesota. Anytime a young player learns from someone like Mojo he gets my respect because he is carrying on the tradition. RJ was meant to do what he does"
Blues fans will also love Paul Orta who hails from Port Arthur, where more great musicians are born per capita there than anywhere else in Texas it seems. He is known by many as the "Mexican Little Walter" who is a deep traditionalist with a sound that is distinctly east Texas. He worked with everybody in Austin during that town's blues hey day. "I've been following Paul for years, Sonny Boy says, "We are putting a great band behind him reintroducing him to Houston so he can really shine. I know he is going to put on a great show". This year's festival as a very special day of authentic American blues and harmonica. Everybody is just a little more bluesier, Sonny Boy Terry's band super tight and with Christian Dozzler on piano, the blues is going to swing. It's going to be sublime!"
Sonny Boy Terry will kick the day off with short orientation and a beginner/intermediate workshop just to get everybody up to speed and prepared for a full day of harmonica heaven. After Terry's introduction, Austin's Mike Rubin will take over for his highly anticipated workshop "Meat and Potatoes Harmonica". After that, the extremely seasoned RJ Mischo steps and guides participants on "How to Lead a Blues Band and Other Tricks of the Trade".  
An extra added attraction to this year's workshops is Lone Wolf Harmonica Pedals owner Randy Landry out of New Orleans teaming up with Houston amp tech Stephen "Fess" Schneider to demonstrate how to use effects and amplification for harmonica. Steve is Houston's best harmonica technician and a full line of effects,  Lone Wolf  Pedals for harmonica have taken the industry by storm. After that participants are invited to join the Sonny Boy Terry Band for a conga line style blues jam where everyone can get their licks in with an authentic Texas Blues act.  
Following the afternoon workshops and short dinner break (Food is available on site). Dan Electro's Guitar Bar transform from classroom back to a nightclub for a night of what promises to be a night to remember of Texas Blues. With Sonny Boy Terry Band, Mike Rubin, RJ Mischo, Paul Orta, and Christian Dozzler the music is sure to be on fire.
To register for the Texas Harmonica Festival and Clinic, you can visit www.texasharmonicafest.eventbrite.com or www.houstonharmonicalessons.com . The cost is still reasonable. You can sign up for the afternoon workshop for 30.oo or the evening concert for 15.00. But if you purchase the entire day, it only costs 40 dollars. But if you register online in advance you can get an additional 5.00 discount by entering the access code 0202 whether it's the showcase, workshop or entire day. 
Here is the schedule of the day's activities:
Ciinic times are a rough draft to provide a guide for the day's activities but
most likely will end before 6:30PM and include a short intermission.
Clinics/workshop
2PM - Sonny Boy Terry - Intro. Beginner/Intermediate Harmonica
3PM - RJ Mischo - How to front a blues act workshop
4PM - Mike Rubin's Meat and Potatoes Harmonica Workshop
5PM - Lone Wolf Harp pedals Demo and Amplifying the Harmonica Workshop
6PM - Jam with a Pro blues Band (Sonny Boy Terry Band w/Christian Dozzler on
piano)
7PM - Movie Time! intermission/dinner. Fantastic Food Available On Site.
Texas Blues Harmonica Showcase
8PM - Mike Rubin
9PM - Paul Orta
10PM - Christian Dozzler
11PM - Sonny Boy Terry
12PM - RJ Mischo
1AM Grand Finale 
Location:
DAN ELECTRO'S GUITAR BAR
1031 EAST 24TH STREET
713.862.8707
Private, group or corporate harmonica instruction by one of Texas' most celebrated blues harmonica players and perfomers. Great fun for friends, couples or family, the novice or the serious players. Terry teaches courses for continuing education at local colleges, private lessons for young and old. Father/Son or parent/child. Sonny Boy Terry is also renown for his corporate  and church group lessons in group of up to 300 offering a short lesson on how to get started playing simple blues, gospel or folk songs.
Please visit www.sonnyboyterry.com or www.houstonharmonicalessons.com
Regional harmonica clinics, private or group harmonica lessons and blues festivals produced by famed Texas  bluesman and harmonica performer Sonny Boy Terry.