Description
Team Iz Lit is back at it again for a colaboration with the Gentleman's Club!
#D4W17
DOWN 4 WHATEVA 2017
THE ANNUAL TRAFFIC LIGHT PARTY IS FINALLY HERE!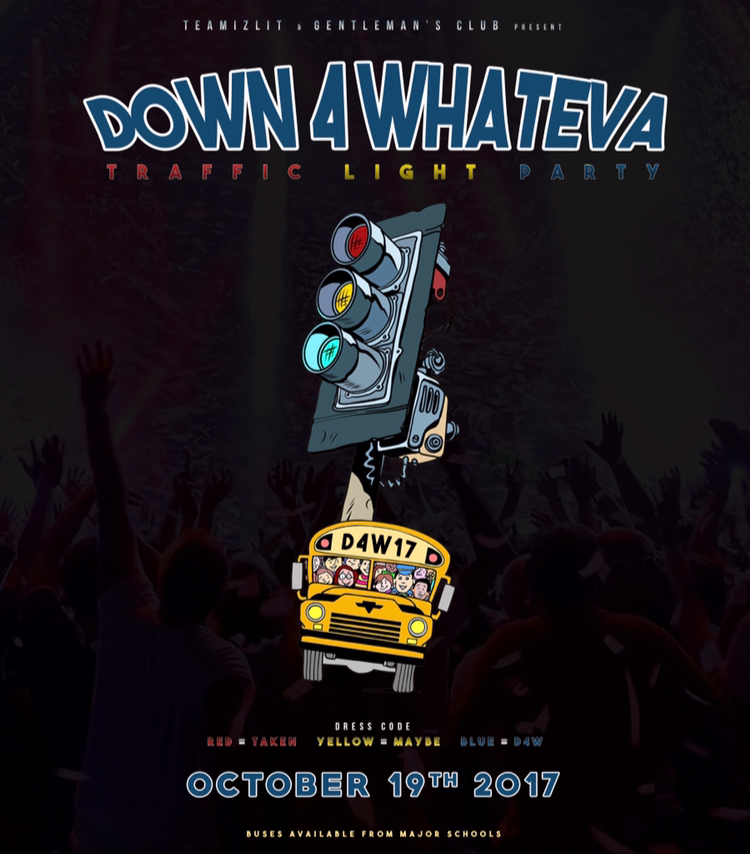 DOORS OPEN AT 10PM!
PLEASE ARRIVE EARLY TO AVOID LINES.
DRESS CODE:
IN A RELATIONSHIP? = WEAR RED
IT'S COMPLICATED? = WEAR YELLOW
DOWN 4 WHATEVA? = WEAR BLUE!!!
This Year's Vienue Is In A Neutral Location That Would Accomodate The Majority of NJ Universities.
- The address will be emailed to ticket holders prior to the event.
- We will also be providing buses for select schools (see ticket options) for those who don't want to drive or Uber. The pickup locations will be emailed to those who purchase bus tickets.
Thank You All For Chosing To Party With Us!!!